Where to go and where to stay in San Francisco County.
The county seat of San Francisco is none other than San Francisco.
The Spanish settled the tip of the San Francisco peninsula in 1776; establishing a fort at the Golden Gate and a mission named for Saint Francis of Assisi (Mission San Francisco de Asis, now known as Mission Dolores); although there is archaeological evidence of inhabitation in the San Francisco area, as far back as 3,000 BC.
With the California Gold Rush, in 1848, the city grew rapidly - until it was devasted by The Great Earthquake; on April 18th, 1906.
The hilly city of San Francisco was quickly rebuilt, offering today's visitors an eclectic mix of Victorian and modern architecture.
Its peninsular location, surrounded by the Pacific Ocean and San Francisco Bay, contributes to the city's rolling sea-fog; which can make it relatively chilly at times, even in the summer months.
San Francisco County Website:
SFGOV is the official San Francisco City and County web site.
San Francisco Accommodation
Hotels in San Francisco:
Where to stay when visiting San Francisco, California.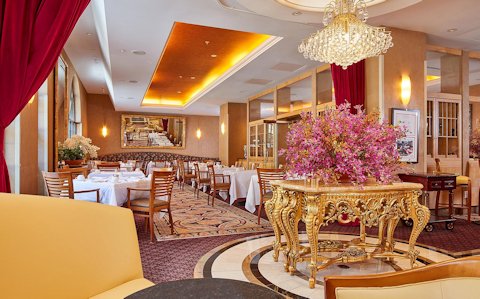 Orchard Hotel: (665 Bush Street)
Intimate and elegant the Orchard Hotel, near Union Square on Nob Hill, is a premier boutique hotel, catering to both business and leisure travellers.
San Francisco Attractions
Famous San Francisco landmarks include the Golden Gate Bridge, Alcatraz Island, its cable cars, Coit Tower, and Chinatown.
Alcatraz Island:
Visit The Rock, off San Francisco; America's most famous penitentiary.
Fisherman's Wharf:
Home to world-class dining, shopping, hotels and endless entertainment opportunities, the Wharf is truly the place to start your San Francisco experience.
Only in San Francisco:
San Francisco's diversity is perhaps most evident in its neighbourhoods.
San Francisco Bay Area:
'From the world-class shopping and five-star dining of downtown San Francisco to the casual free spirit of Berkeley's welcoming residents and Napa Valley's world famous vino, the San Francisco Bay Area is without doubt, like no place on earth'.
Things to Do in San Francisco:
Suggestions of things to do in San Francisco.
What's On In San Francisco:
Find an event in San Francisco, by neighbourhood or interest category.
Around San Francisco
American Airport Connection:
Bay Area Limo Service, specialising in airport transfers to and from San Francisco Bay metropolis. Sedan and limo charters also available.
Bay Star Shuttle:
One of the fastest and inexpensive ways to travel to and from the airports in San Francisco (main airport of the city), Oakland (located in the East Bay) and San Jose (an hour south of the city).
San Francisco Restaurants:
San Francisco restaurant guide with menus, ratings and reviews.
Victorian Home Walk:
Take a trip back to San Francisco's rich Victorian past. Learn about the architecture, lifestyle and history of this fascinating era. The group is small, the pace leisurely and the walk low impact.
Virtual Museum of the City of San Francisco:
Aims to bring the fabled history of San Francisco into the light of historical accuracy.
California Travel Notes:
California tourist information with details about travel to and around the state. Where to stay and what to see is made easier with insider tips and hand-selected California links, by dedicated editors and visitors to TravelNotes.org - The Online Guide to Travel.
California Weather:
7-day forecasts and weather videos for California.

Add a Business Listing - Add a Destination Guide - Add a Place to Stay.


If you find Travel Notes useful, please take a moment to like us on Facebook and share with your friends on social media.