TravelNotes:
The Online Guide to Travel.
Send @ Postcard:
Unique images of travel destinations by Travel Notes.
Travel Forum:
Message Boards for Travellers.
Travel Notes Members
Travel Notes members are eligible for numerous discounts around the world.
Yahoo Travel:
Plan your travels online and make new friends in the TravelNotes club on Yahoo.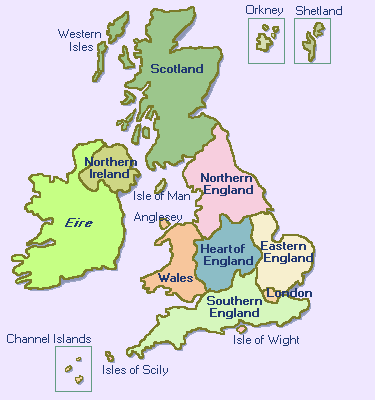 Regional Map of the UK -- © 1800-UK.com
Free Maps for Personal Webpages
BOL Travel Page:
BOL are working together with The Travel Bookshop to bring you reviews, interviews and special deals on all the latest travel related titles.
Travel Maps & Atlases:
Don't leave home without them.
Great Britain and Ireland:
Beautifully illustrated guide that shows you the rich and varied British countryside at its finest. Unique cutaways and floorplans help you explore public buildings and landmarks and there's hotels, pubs, and restaurants in all price ranges.