Fine Art America has transformed the way that artwork is bought and sold around the world.
With a few clicks, artists and photographers can upload their images to Fine Art America, set their prices, and instantly sell prints to a global audience of art collectors.
A collection of travel pics can be bought online as framed prints or posters to decorate the walls of your home or office.
For a small fee, images may also be used on personal websites or licensed for commercial purposes.
Travel Stock Photography:
All images are licensed on a non-exclusive, rights managed basis.
Print Your Favourite Photos:
Create museum-quality masterpieces with custom frames and mats.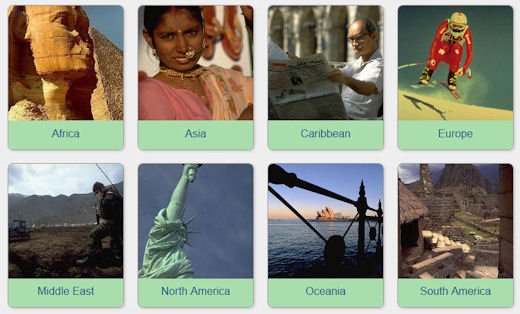 Fine Art America fulfils each order on behalf of the artists and photographers - taking care of the printing, framing, matting, packaging, shipping, collecting payments from the buyers, and sending profits to the artists.
Each print is manufactured at Fine Art America's production facility and delivered 'ready-to-hang' with a 30-day money-back guarantee.
In addition to providing an online marketplace and fulfilment service, Fine Art America provides artists and photographers with sales and marketing tools to help simplify and accelerate their careers.
These tools allow artists to set up branded web stores, sell prints on Facebook, create e-newsletters, and much more.
Each month, more than five million visitors stop by Fine Art America to purchase prints from an expanding collection of original artworks and network with artists and art collectors in community discussions and groups.
Acrylic Prints, Battery Chargers, Beach Towels, Canvas Prints, Carry-All Pouches, Duvet Covers, Framed Prints, Galaxy Cases, Greeting Cards, iPhone Cases, Metal Prints, Posters, Prints, Round Beach Towels, Shower Curtains, Throw Pillows, Tote Bags, T-shirts, Weekender Tote Bags.
abstract, Africa, Alpine, America, American, ancient, animal, animals, antique, architecture, Arizona, art, artistic, artwork, Asia, autumn, background, banner, barn, bay, beach, beautiful, beauty, bird, birds, bison, black, black and white, bloom, blooming, blossom, blue, boat, boats, body, botanical, bridge, bright, brown, building, buildings, candid, canvas, car, cathedrals, China, church, circle, city, cityscape, classic, close up, close-up, clouds, Colorado, colours, contemporary, country, countryside, Cuba, cute, culture, dark, day, decor, decorative, desert, design, detail, digital, digital art, dog, downtown, dusk, evening, Ecuador, Europe, fall, farm, female, field, flag, flora, Florida, forest, fresh, garden, gardens, girl, glass, gold, grass, green, fine art, floral, flower, flowers, food, fun, government, healthy, high, historic, historical, history, holiday, home, horizontal, horse, house, illustration, image, insect, India, international, island, Italy, lake, landmarks, landscapes, leaves, life, light, love, lovely, macro, male, man, markets, meadow, meditation, modern, morning, mountain, mountains, naked, national, natural, nature, New York, night, nude, NYC, ocean, old, orange, organic, original, outdoor, outdoors, outside, painting, panorama, park, pattern, peace, peaceful, people, Peru, petal, petals, photo, photograph, photography, plant, plants, pond, portrait, poster, pretty, prints, purple, pink, railways, red, reflection, reflections, religion, river, road, rock, rocks, romance, romantic, rose, rural, Russia, rustic, sacred, sand, San Francisco, sea, seascape, sexy, scenery, scenic, sensual, shadows, silhouette, sky, skyline, snow, spirituality, spring, stars, still life, stone, storm, street, structure, summer, sun, sunlight, sunny, sunrise, sunset, surf, Switzerland, texture, tourism, town, transportation, travel, tree, trees, tropical, UNESCO, unique, United States, urban, USA, Utah, Uzbekistan, vacation, vibrant, view, vintage, wall, wall art, water, waterfalls, waves, weather, white, wild, wildlife, window, winter, woman, women, wood, woods, yellow, young.
Animals, Architecture, Autumn, Beaches, Boats, Bridges, Castles, Cities, Coastal, Doors, Festivals, Food and Drink, Fountains, Historic, Hotels, Lakes and Rivers, Landmarks, Landscapes, Markets, Museums, Mountains, Nightlife, People, Reflections, Religious Buildings, Rural, Seascape, Spring, Sports, Streets, Summer, Sunsets, Towns, Transport, Trees, Up Close, Urban, Village Life, Waterfalls, Windows, Winter.
If you find Travel Notes useful, please take a moment to like us on Facebook and share with your friends on social media.