Short URL: http://tnot.es/ES - National Anthem of Spain.
It always seems there's a fiesta on, somewhere or other in Spain. As most of them are dedicated to one of the large list of Saints, mass usually precedes the processions and merriment.
Quick Links
Andalucia, Around Spain, Balearic Islands, Barcelona, Canary Islands, Costa Blanca, Costa Del Sol, Hotels in Spain, Ibiza, Madrid, Mallorca, Map of Spain, Spain Travel Guides, Spanish Culture, Spanish Fiestas, Spanish Language, Valencia, Y Viva España.
Driving From Barcelona, Driving From Bilbao, Driving From Coruña, Driving From Madrid, Driving From Malaga, Driving From Seville, Driving From Zaragoza.
Countries neighbouring Spain are: Gibraltar, Portugal, France and Andorra. Algeciras is also the sailing point for Morocco.
Spain has been a favourite playground of British, Dutch, and German tourists who escape the dreary climates of their own countries for some summer sun by the sea; with copious quantities of sex and sangria stirred in for good measure. Quite a cocktail for the 18-30 crowd.
For the culturally inclined there is plenty of that too. Hemingway made bullfighting popular in American literature, but these are all clichés.
Of course you'll want to have paella on the coast, and Spain wouldn't be the same without a little flamenco dancing and intricate guitar. After a few days, you'll even be an expert on the castanets yourself.
Several regions in Spain have kept a separate identity, culturally and linguistically. These include the Basques, around the Bay of Biscay; the Galicians, in north-western Spain; and the Catalans, of north-eastern Spain.
The nomadic Spanish Gypsies, Gitanos, are a separate ethnic group.
Weather in Spain
View a graphical weather forecast for the week ahead in places around Spain.
A Coruna Weather, Algeciras Weather, Alicante Weather, Barcelona Weather, Benidorm Weather, Bilbao Weather, Cadiz Weather, Cartagena Weather, Ceuta Weather, Cordoba Weather, Gijon Weather, Granada Weather, Huelva Weather, Ibiza Weather, Las Palmas Weather, Madrid Weather, Malaga Weather, Melilla Weather, Murcia Weather, Palma de Mallorca Weather, Pamplona Weather, Santa Cruz de Tenerife Weather, Santander Weather, Sevilla Weather, Tarragona Weather, Valencia Weather, Valladolid Weather, Vigo Weather, Zaragoza Weather.
Find and book a hotel in Spain.
A Coruña, Alicante, Barcelona, Benidorm, Bilbao, Cordoba, Granada, Ibiza, Lloret de Mar, Madrid, Málaga, Marbella, Palma de Mallorca, Pamplona, Puerto de la Cruz, Salamanca, San Sebastián, Santiago de Compostela, Seville, Tarragona, Tossa de Mar, Valencia, Vigo, Zaragoza.
Around Spain
Andalusia, Balearic Islands, Canary Islands, Costa Blanca y Costa Cálida, Costa Brava, Costa de Almería y Tropical, Costa de la Luz, Costa del Azahar y Valencia, Costa del Sol, Costa Dorada, Gran Canaria, Ibiza, Lanzarote, Mallorca, Tenerife.
Compare Spanish Hotel Prices
Some of the most popular destinations in Spain
A Coruna, Albacete, Alcala de Henares, Alcudia, Algeciras, Alicante, Almeria, Almunecar, Aracena, Arcos de la Frontera, Arnuero, Avila, Barcelona, Benalmadena, Benidorm, Bilbao, Blanes, Burgos, Caceres, Cadiz, Calella, Calpe, Calvia, Cambrils, Cangas de Onis, Capdepera, Cartagena, Castelldefels, Chiclana de la Frontera, Ciudad Real, Conil de la Frontera, Cordoba, Cuenca, Denia, El Puerto de Santa Maria, Elche, Estepona, Fuengirola, Fuerteventura, Gandia, Getafe, Gijon, Girona, Gran Canaria, Granada, Guadalajara, Huelva, Ibiza, Irun, Jaca, Jerez de la Frontera, La Gomera, La Linea de la Concepcion, La Manga, La Palma, Lanzarote, Laredo, Leon, Llanes, Lleida, Lloret de Mar, Llucmajor, Logrono, Madrid, Malaga, Malgrat de Mar, Mallorca, Manacor, Marbella, Menorca, Merida, Mijas, Mojacar, Murcia, Muro, Nerja, Noja, O Grove, Osuna, Oviedo, Palma, Pamplona, Peniscola, Pineda de Mar, Platja d'Aro, Pollenca, Ribadesella, Ribes de Freser, Rincon de la Victoria, Ronda, Roquetas de Mar, Roses, Rota, Salamanca, Salou, San Sebastian, Sant Llorenc des Cardassar, Santa Margalida, Santa Susanna, Santander, Santanyi, Santiago de Compostela, Santillana del Mar, Sanxenxo, Segovia, Seville, Sitges, Soller, Son Servera, Suances, Tarifa, Tarragona, Tenerife, Toledo, Torremolinos, Torrevieja, Tossa de Mar, Ubeda, Valencia, Valladolid, Vera, Vielha, Vigo, Vitoria-Gasteiz, Zaragoza.
The Roman Catholic religion has played an important part in Spanish life and culture.
Spanish painters have contributed greatly to the global work on display in museums around the world. Among the most famous are El Greco, Diego Velázquez, Francisco Goya, Salvador Dalí, and the prolific Pablo Picasso.
Visit the Prado, in Madrid, for works by El Greco, Velázquez, Bartolomé Estéban Murillo, Goya, Botticelli, Titian, and Rembrandt.
The National Museum of Modern Art, also in Madrid, concentrates on Spanish painting after 1800.
And of course the new Guggenheim Museum opened in Bilbao on October 18th, 1997. There are 19 galleries in the building; considered something of a work of art in itself.
Madrid Travel Tips
Some of the best things to see in Madrid are either free or cheap - including a free 15-minute visit to the clock-tower observation deck of Madrid's city hall building 'Palacio de Cibeles' on the Plaza de Cibeles.
Sent in by MadridMan.
Madrid:
The capital of Spain lies in the middle of the Castillian plain, 646 metres above sea level.
Madrid Barajas Airport:
Transportation to and from Madrid/Barajas airport and other useful information about the terminal itself.
MadridMan:
Passionate about Spain, an American writer shares his Madrid and Spain travel and tourism experiences with fellow travellers. Recommended by European travel expert, Rick Steves.
Walks of Madrid:
If you're looking for a long night of adventure in the capital of Spain this original tour premise will help you and your friends party in places that are hard to find, or difficult to get into, even for Madrileños themselves.
Accommodation in Madrid
Hotels in Madrid:
Find hotels in Madrid with special online rates.
Sort Madrid Hotels by: Hotel Price, Hotel Rating, Hotel Name.
In Barcelona, the official languages are Catalan and Castilian with Catalan written, read and spoken by the majority of Barcelona's population.
Barcelona:
Barcelona is Spain's second largest city, and the capital of the Catalonian Region.
Barcelona City Council:
Visit Barcelona City Council's tourism section for a presentation of the city and essential tourist information for visitors to Barcelona.
Getting Around Barcelona
Barcelona's main train station is called Estacio-Sants.
Barcelona City Map:
This interactive map of Barcelona helps locate streets and places of interest around the city. The information database is only available in Catalan though.
Barcelona - Public Transportation:
How to move around Barcelona by public transport and suggested tourist routes to take in major sights.
Dictionary of Barcelona Street Names: (With Maps)
These are names which not only guide us through the city but which also have gathered many memories which reflect a good part of our history. To delve into the memories of a city leads to a greater affinity with it, as much for those who live in it as for those who visit, virtually or not.
Las Golondrinas:
Take a boat trip around the port and coastal area of Barcelona to see the city from another angle.
Barcelona Attractions
Barcelona Aquarium:
Barcelona's Oceanarium is a synthesis of the Mediterranean sea. Despite being regarded as a poor ocean due to its lack of nutrients (oligotrophy), the Mediterranean harbours a wide range of ecosystems and species. Get up close to sharks, rays and sunfish, with over four million of litres of sea water over your head.
Buses: 14, 17, 19, 36, 38, 40, 45, 57, 59, 64, 91, 100.
Metro: L3 Drassanes station and L4 Barceloneta station.
Barcelona Experience:
Offers tailor-made personal Barcelona tours and city breaks by people actually living in Barcelona.
Barcelona Tour Guides:
Local regulations require a licence to practise as a tour guide in Barcelona. Only licensed guides may guide you openly at the sights and places of interest and even walk you past the waiting lines.
Barcelona Zoo:
Barcelona Zoo is set in a magnificent garden over 100 years old, covering 13 hectares of Ciutadella Park and containing a collection of some 7,500 individual animals belonging to more than 400 species from all over the world.
Buses: 14, 39, 41, 42, 141.
Metro: Barceloneta, Arc de Triomf, Ciutadells-Vila Olímpica.
FC Barcelona:
A visit to the Nou Camp is a must for football (soccer) fans visiting Barcelona.
Fira de Barcelona:
Full list of tourist fairs, salons and forthcoming shows and exhibitions taking place in Barcelona.
Poble Espanyol:
The Poble Espanyol offers visitors the chance to get to know all seventeen autonomous communities of Spain through handicraft markets, cultural displays, samples of food and folk shows.
Barcelona Culture
Gaudi and Barcelona:
A place for people who love art, architecture, Barcelona, Spain, and the work of Catalan architect, Antonio Gaudi.
Accommodation in Barcelona
Hotels in Barcelona:
Find hotels in Barcelona with special online rates.
Sort Barcelona Hotels by: Hotel Price, Hotel Rating, Hotel Name.
Barcelona Hostels:
Budget accommodation in Barcelona.
Barcelona Apartments
For longer stays in Barcelona you may consider renting an apartment. They can often work out cheaper than hotels, especially if there are three of four of you in the apartment.
Barcelona Rentals:
Barcelona apartments for rent on a daily or weekly basis.
Happy Apartments Barcelona:
If you're looking for cheap accommodation in a great location, try this selection of self-catering, holiday apartments - very near to places of tourist interest in Barcelona and ideal for big groups and family travel.
Home in Barcelona:
Charming holiday apartments, fully equipped and centrally located. Perfect base for sight-seeing, just a short walk to major city attractions and the beach.
In 2007, Valencia hosted the America's Cup; making the Spanish port the first European venue since 1851 to stage sailing's oldest tournament. That was followed, in 2008, with a F1 Grand Prix racing event - Circuit Urbano - being staged on the streets around the port.
Valencia is Spain's third largest city; a city of some three hundred bell towers, medieval cathedral and former palaces.
According to legend, the Holy Grail is the chalice from which Jesus drank during the Last Supper and is presently kept in Valencia's Cathedral. Valencia's Holy Grail, one of a dozen claimed to be the original, was used by Pope John Paul II during the 1992 Papal visit to Valencia.
Just 350km from the two most important Spanish cities, Madrid and Barcelona, Valencia is easily accessible from either of them... or you could base yourself at the centre of the Spanish Mediterranean coast, opposite the Balearic Islands, and easily travel to both of them.
Turis Valencia:
The Valencia Visitors and Conventions Bureau.
Valencia Online:
Packed with useful tourist information to help travellers get the most out of their visit to Valencia.
Valencian Institute of Modern Art:
Attached to the Council of Culture, Education and Sport of the Regional Government of Valencia, the IVAM presents over 25 exhibitions a year, in the Centre Julio González and the Sala de la Muralla.
Walks in Spain:
Travel to Valencia for a relaxing walking holiday. Each walk captures the essence of this varied part of Spain.
Accommodation in Valencia
Hotels in Valencia:
Find hotels in Valencia with special online rates.
Sort Valencia Hotels by: Hotel Price, Hotel Rating, Hotel Name.
Getting Around Valencia
Metro Valencia:
View the metro map of Valencia or plan the shortest route to your destination.
Andalucia, especially the coast area of Costa del Sol and Costa de la Luz is a beautiful region for golf.
Andalucia has lots of historical places to visit like the Alhambra in Granada, or Cordoba and Seville. Tarifa is the best region for wind and kite surfing. Endless routes for mountain bikers and many other great possibilities.
Sent in by: Costa Holidays.
Finca el Moro:
Unique riding and walking holidays in rural Andalucia.
Walking Holidays in Andalucia:
Joost Schepel is based in Competa and has decades of experience walking in some of the most hidden and spectacular locations in Southern Spain. Enjoy some of the most beautiful walks around Cómpeta with accommodation included.
Seville
Seville:
Expo 92 reinforced the image of Seville as a modern and dynamic city, but it has always been one of my favourite locations in Spain. There's something special about the Moorish influences in this city.
Accommodation in Seville
Hotels in Seville:
Find hotels in Seville with special online rates.
Sort Seville Hotels by: Hotel Price, Hotel Rating, Hotel Name.
Bilbao:
The Basque region has plenty of surprises.
Canary Islands:
El Hierro, Fuerteventura, Gran Canaria, La Gomera, La Palma, Lanzarote and Tenerife.
Caños de Meca:
Located on the Southern coast of Spain, near the straight of Gibraltar. Close to the towns of Barbate and Zahara de los Atunes, the charm and magic of Los Caños is mostly concentrated in the area around the lighthouse and the cape of Trafalgar.
Galicia:
The tourist guide of Galicia is mainly in Spanish, though it does have some English sections.
Malaga Web:
Between the sea and the sierra, this part of Eastern Andalucia is well visited by tourists to the beaches of the Costa del Sol.
Palma:
They call Mallorca the Island of tranquillity; or isle of light and beauty. I guess the lights are from the discos, and the beauty the half naked girls. Anyway, outside of rave season the island does get some of it's tranquillity back.
Pamplona:
There is more to Pamplona than the running of the bulls. Located on the fertile plain of the river Arga, Pamplona is a city full of history and deep-rooted traditions. The streets and squares of its historic quarter still preserve a significant collection of monumental buildings dominated by its churches and medieval walls.
Santiago de Compostela:
The gateway to Galicia is popular with pilgrims.
Truly Travel Spain:
Months would be needed to travel Spain's diverse cultures and distinct regions. With more limited time, these fascinating destinations provide an intimate window into the authentic Spanish way of life.
Estepona:
Estepona, western Andalusia, lies in the SW. of the province of Málaga; on the shores of the Mediterranean.
Festivals in Estepona:
In Andalusia the "fiesta" forms an important part of one of its most deeply entrenched expressions, and nowhere is this more so than in Estepona.
Eating out in Esteopna:
Restaurants in and around Estepona.
Marbella:
Marbella has 27km of coastline divided into 24 beaches.
Brunos Car Rental:
24 hrs free service Malaga and Gibraltar airports.
Neptuno Car Hire:
A variety of cars to choose from if you're holidaying in or around Alicante.
Alicante Tourism:
The official site of the Alicante Municipal Tourism Board.
Costa Blanca Tourism:
The Provincial Tourist Board of the Costa Blanca is an autonomous organisation, part of the Alicante Provincial Council.
The main islands are Mallorca and Ibiza but the smaller Menorca and Formentera shouldn't be overlooked if you want something a little quieter.
Menorca Attractions
Menorca is a vast open-air museum with a wealth of diverse historical monuments. Of particular note are the Paleo-Christian basilicas and monuments from the Talayotic culture.
Formentera Attractions
Crystal clear waters and fine sands blend in with an atmosphere of relaxation and tranquillity to make a visit to Formentera an attractive option to get away from it all.
Ibiza is now world famous. What many don't know, is that beyond the glittering club scene and the never-ending parties, there is one of the most beautiful islands in the Mediterranean just waiting to be discovered. Our tip is to hire a car, arm yourself with a detailed island map, brush up on a few Spanish phrases and go out exploring! There is a great deal more to Ibiza than just what you have seen on the television.
Sent in by: Ibiza Spotlight.
One of the greatest benefits of living on a tiny island like Ibiza, with over 80 beaches to choose from, is that you can select the perfect beach for the moment. Be that a special occasion, putting yourself around, or simply attaining that serene tranquility that you seek.
Sent in by: Lee Conniff.
Ibiza Beaches:
If you've spent all night in the Ibiza clubs, these are some of the beaches you might want to chill out on in the late afternoon.
Ibiza Holidays:
Ibiza guide, to help you get the best out of your holiday in the sun.
Ibiza Restaurants:
This is the very first comprehensive Internet guide to the best restaurants on the Mediterranean island of Ibiza.
Ibiza Spotlight:
Colourful and informative guide to holidaying in Ibiza - in English, German and Spanish.
Where to Stay in Ibiza
Ibiza Hotels:
Listing hotels around Ibiza, with links to individual websites.
Miscellaneous Ibiza
Ibiza in Pictures:
Norbert is a German who has visited Ibiza at least 20 times and has a large gallery of nightlife pictures as well as information about the island, its beaches and club scene.
Ibiza Nautica:
Marine directory for Ibiza and Formentera.
Eating out in Mallorca can often be a frustrating experience. While there are many fine restaurants that provide traditional style Mallorcan food, there are also many tourist traps.
CosyToes Babysitting Services:
If you're enjoying the sun with the children and want to enjoy the nightlife in Mallorca without them, this company provides uniformed nannies to keep an eye on the kids until you return.
Info Mallorca:
An initiative by the Mallorca Island Council and Local Information Technology Consortium of Mallorca to offer a cultural, procedural and tourist agenda for all Mallorca's institutions to visitors.
Magalluf and Palma Nova:
Magalluf and Palma Nova are two bustling resorts offering a wide choice of activities for holidaymakers of all ages ... it isn't just for the young as many people believe.
Mallorca For Brits:
For over 30 years Majorca has been the most popular holiday destination in the Mediterranean for the British tourist. A combination of both outstanding natural beauty and professional tourist care will ensure that it's popularity will continue well into the future.
Mallorca Web:
Mallorca's search engine with Mallorca news, web directory, Mallorca map, diary of exhibitions, forum, postcards, hotels, apartments, bars and restaurants.
Santa Ponsa:
Santa Ponsa, on the south-west coast of Mallorca, is a thriving and busy holiday resort. This site is dedicated exclusively to the resort.
Accommodation in Mallorca
Hotels in Mallorca:
Find hotels in Mallorca with special online rates.
Posada de Lluc:
Originally a retreat for monks and their students, who went there to rest after visiting the monastery at Lluc, this medieval town house - offering eight different bedrooms and a pleasant garden with swimming pool - was transformed into a quality hotel in 2002. Located in Pollença; in the north east of Mallorca, 52 km from Palma.
Lanzarote
César Manrique -- A Man And His Island:
Eric Gray looks at the life of Lanzarote's renowned painter, sculptor, architect, landscape artist, urban designer and campaigning environmentalist.
Lanzarote Island:
Lanzarote is the most eastern island of the Canarian archipelago, north of Fuerteventura and some 125km away from the African coast.
Playa Blanca:
A 9km bay, on the southern part of Lanzarote, shelters three bays which in turn contain smaller bays. Together, they stretch from the lighthouse at Pechiguera Point in the west to Papagayo Point in the east.
Tenerife
Located off the north coast of Africa, Tenerife is a sub-tropical paradise that offers something for everyone.
To the south of the island the ever popular resorts of Playa de Las Americas and Los Cristianos are basked in year round sunshine, whilst the north of the island is a lush green tropical paradise of banana plantations, palm trees and flowers.
Tenerife Travel Tip
Try go get away from the tourist areas and experience the true Tenerife. Go in native Canarian bars - you'll be surprised how cheap the prices are!
Sent in by: John Greaney.
Very few people know that the most crazy street party in Madrid takes place on the 14th and 15th of August. It is "La Virgen de la Paloma" and the centre can be found at El Almendro St.
Sent in by: Walks of Madrid.
Si Spain:
Check out the Fiestas when you travel to Spain, and much more.
Language Schools:
If you want to learn Spanish in Spain, or Latin America, then this directory might be of help.
Learning Spanish:
This free online tutorial includes written and oral exercises in some 50 separate topics.
More detailed travel destination information for:
Travel to Spain:
Browse Amazon's best-selling list of books on travel in Spain.
Spain Travel Videos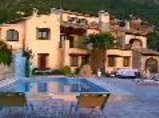 Holiday in Jalon Valley:
Enjoy the sun and clean air among peaceful olive and almond terraces, with a drop of home-made wine, at the Caserío del Mirador; a family run country house retreat set high above the Jalon Valley. Or just listen to the Spanish guitar while you spy on country life in rural Spain; 30 minutes from the beach resorts of Moraira, Javea, Denia and Calpe. Valencia and Alicante airports are an hour's drive away.
Video Tags: Accommodation, Jalon Valley, Spain, Europe.
Regional Directory - Search The Web - Top Travel Blogs and Websites: Europe.

If you find Travel Notes useful, please take a moment to like us on Facebook and share with your friends on social media.