Find out more about North Carolina before you travel. Order tourist brochures then research things to do and places to stay in North Carolina.
North Carolina Hotel Reservations.
Book a Rental Car - Check out Flights - Compare Hotel Rooms.
Choose a City in North Carolina
US Hostels:
Ideal for backpackers and those travelling on a budget: dorms, shared accommodation and private rooms.
Become a North Carolina City Guide:
You really know the North Carolina scene - where to eat, where to stay, and what to do. Tell our visitors more about the sights and delights and how to make the most of their time in North Carolina.
North Carolina at a Glance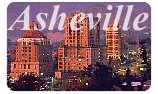 Asheville, North Carolina:
The city of Asheville is a cornucopia of country inns, lodges and bed and breakfast accommodations. B&Bs are tucked away in residential communities, scattered throughout downtown and perched atop mountainous streets.
Ahh. . . Asheville. Often touted as the darling of the Blue Ridge and as home to the largest residence in the U.S. (George Vanderbilt's Biltmore Estate), Western North Carolina's sweet spot is more than the things it's known for.
Asheville's location in the beautiful Blue Ridge Mountains makes a car a must. So much to see and do surrounds the city that being without wheels can be frustrating. But, once you've reached your destination, be it Biltmore House or the in-town area full of galleries and specialty shops, expect to do a lot of walking.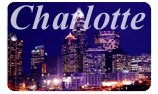 Charlotte, North Carolina:
Traffic and poor public transportation are Charlotte's drawbacks. For a great stay in Charlotte, choose a hotel that is close to where you'll work or play.
Most visitors venture to the Queen City of the South as business travelers. Whether you're here on business or passing through on your way up or down the East Coast, the shopping and sports make stopovers special.
Visitors may opt to visit this Southern city during the fall when the leaves are changing through North Carolina. However, spring is a great time to visit as well, given travellers can head to both the beach and the mountains. The weather is pleasant and mild during the spring and stays nice through October.
Charlotte Attractions
Afro-American Cultural Center
Boardwalk Billys
Cajun Queen
Candlewood Suites
Carolina Place Mall
Carolina Raptor Center
Carolinas Aviation Museum
Charlotte Motor Speedway
Charlotte Philharmonis Orchestra
Charlotte Sports Center
Childrens Theatre Of Charlotte
Daniel Stowe Botanical Garden
Discovery Place
Exploris
Laser Quest
Long Island Marina
Mint Museum Of Art
Museum Of The Waxhaws
North Carolina Dance Theatre
Paramounts Carowinds Water
Queens Cup Steeplechase Races
Schiele Museum
Southbend Brewery
The College Place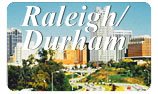 Raleigh-Durham, North Carolina:
Keep in mind that although the Triangle area does have a generally slower pace of life than if it was one big city, there can be traffic jams.
The Raleigh - Durham - Chapel Hill area of North Carolina, dubbed the Triangle, is a hotbed of education, sports, government and business. And while it features several different hotel markets, there are ample choices for every kind of traveller in its more than 20,000 rooms.
The mild climate makes the area a pleasant year-round destination, although with NC State, the University of North Carolina at Chapel Hill, Duke University and other smaller schools in the area it can be difficult to get a room during the graduation season.
North Carolina @ Travel Notes:
Travel and tourism links for North Carolina.
Asheville, North Carolina
To B&B or Not to B&B: by Diane Goldberg.
When you're drooling over web pages purveying Jacuzzis built for two, it is easy to assume that a bed and breakfast inn is the perfect site for a night of romance. And, you'd be right. But Ashville's bed and breakfast inns also have a lot to offer the business traveller.
Bald Head Island, North Carolina
The Dunes of Bald Head Island: by Mary Mihaly.
Like a broken bracelet of sandy beads carelessly tossed, North Carolina's barrier chain of islands meets the sea with elegant defiance. At their southernmost tip lies Bald Head Island, semitropical and welcoming, a fragile strip of land so skinny that visitors can watch the sun both rise and set over the Atlantic from the same front porch.
Blowing Rock, North Carolina
A Day in the Life of Blowing Rock: by Jan McDaniel.
Adopted hometown of popular Mitford series author Jan Karon, Blowing Rock consists of a few short blocks lined with galleries, specialty shops, restaurants and inns. With a park and stone library in the center of town and flowers blooming everywhere, it's a laid-back and charming little town.
Brevard, North Carolina
North Carolina's Hidden Gem: by Jennifer DeSaegher.
However small it is, there's a lot to say about Brevard. It's charming. It's rustic. Above all, it's beautiful. Most vacationers to the area are drawn to Brevard's 200 waterfalls.
Carolina Beach, North Carolina
Pleasure Island - Naturally: by Dan Bell.
If the name 'Pleasure Island' draws visions in your head of white-sand beaches warmed by the sun and the shimmering blue Atlantic Ocean reflecting a clear blue sky, you're right. But 'the island', as the locals call it, offers a smorgasbord of natural delights.
Charlotte, North Carolina
A Taste of Chinatown: by Diane Goldberg.
For decades, Shun Lee Palace has won accolades as Charlotte's top take-out or eat-in Chinese Restaurant. Located at 4340 Colwick Road, across from the Cotswold Mall, one block from Randolph Road.
A True Charlotte Landmark: by Diane Goldberg.
Every 'best of' listing in Charlotte includes the Landmark Diner, spotlighting the restaurant's scrumptious desserts. Located at 4429 Central Avenue.
Queen City of the New South: by Diane Goldberg.
From the arrogantly shabby galleries of the historical North Davidson area to the upfront, upscale south Charlotte suburbs, the Queen City - named in honor of Charlotte of Mecklenburg-Strelitz, who had become queen consort of British King George III the year before the city's founding - is definitely the gateway to the New South.
The Planet Grill - Out of This World: by Diane Goldberg.
The Planet Grill offers do-it-yourself dining. All the ingredients you need to create dishes from the four corners of the world are on the buffet table.
The Quietest Busy City in America: by Scott Veith.
Rarely does the entertainment and nightlife of a big city merge with the peaceful, calm neighborhoods of a small town. The Charlotte metropolitan area has both.
Hatteras Village, North Carolina
Hatteras Lighthouse Moves Home: by Dale Kiefer.
Cape Hatteras Lighthouse has stood sentinel over some of the most treacherous waters in the Atlantic. Visitors to North Carolina's Outer Banks can enter the lighthouse from the third Friday in April through Columbus Day.
Write For Travel Notes
Submit a North Carolina Travel Article:
If you're on the road or have just returned from somewhere in North Carolina, send us your updates for publication.
Sightseeing Tours, Events and Attractions.
North Carolina Travel Guides:
Browse Amazon's best-selling list of books on travel in North Carolina.
Backpackers:
Budget accommodation around the United States and Canada.
Travel by Car:
Driving distances between major cities in the United States.
Travel Industry
Add Your Tours - Add Your Property

Add a Business Listing - Add a Destination Guide - Add a Place to Stay.



If you find Travel Notes useful, please take a moment to like us on Facebook and share with your friends on social media.
North America Index - North America Tourism - North America Websites.