Albania's historical city of Durres is located on the Adriatic Sea; opposite Bari, in Italy.

Map of Durres, Albania
Durres is one of Albania's oldest cities, and the country's main sea port.
Durres Tourism:
Located about 35km from the capital, Tirana, Durres has the second biggest amphitheatre in the Balkans.
Tirana is the capital and largest city of Albania.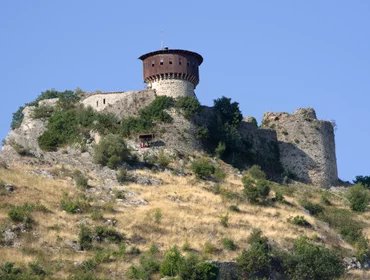 Most sightseeing in Tirana begins at Skenderberg Square, a great open space in the heart of the city.
Tirana Tourism:
As a capital, Tirana has the country's finest museums, theatres, and galleries representing the national arts of Albania.
Albanian Culture:
Albanian language and culture were suppressed for almost 400 years during Ottoman rule, although the Turks were never able to totally control the Albanian people.

Add a Business Listing - Add a Destination Guide - Add a Place to Stay.



If you find Travel Notes useful, please take a moment to like us on Facebook and share with your friends on social media.
Europe Index - Europe Tourism - Europe Travel Websites.