Find out more about Minnesota before you travel. Order tourist brochures then research things to do and places to stay in Minnesota.
Book a Rental Car - Check out Flights - Compare Hotel Rooms.
Choose a City in Minnesota
US Hostels:
Ideal for backpackers and those travelling on a budget: dorms, shared accommodation and private rooms.
Become a Minnesota City Guide:
You really know the Minnesota scene - where to eat, where to stay, and what to do. Tell our visitors more about the sights and delights and how to make the most of their time in Minnesota.
Minnesota at a Glance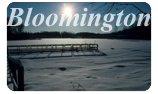 Bloomington, Minnesota:
Many of the hotels in Bloomington are situated either within walking distance of the Mall or a five- to 10-minute drive. The Country Inn & Suites by Carlson, on Killebrew Drive, is the closest; the Mall is literally right outside the door
Bloomington is the third largest city in Minnesota, after Minneapolis and St. Paul, with a population of 90,000. Its claim to fame is the Mall of America, the largest retail and entertainment complex in the nation.
Keep in mind that one of the primary reasons for visiting Bloomington is shopping and that it is easy to spend a bundle. Scout out brochures and advertising circulars in your hotel lobby for discount offers.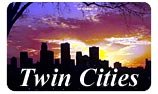 Twin Cities, Minnesota:
For the adventurous traveller who is looking for more than just a place to lay one's head, there are several alternatives to the urban or suburban Midwestern hotel within an hour's drive of the heart of the Twin Cities.
Major lodgings in both Minneapolis and Saint Paul give a nod to Minnesota's notorious winter weather, which can make travel and visits rough between November and March. Both downtowns are effectively "winterized" with a network of enclosed and heated skywalks connecting virtually all major lodgings, restaurants, offices, retail outlets and sports arenas in the cities.
The Twin Cities are sited so that to stay in one is to enjoy the other. The shores of the scenic St. Croix River are close enough for cruises and day visits, while the big area draw is the ever-popular Mall of the Americas.
Minnesota @ Travel Notes:
Travel and tourism links for Minnesota.
Minneapolis, Minnesota
A Twin Cities Shopping and Spa Getaway: by Mary Mihaly.
Shopping - that transcendental, irresistible, often-exasperating escape - just might be America's all-time favourite diversion. That's in spite of lines that never move, bags that rip, other people's whining kids, and clerks who can't be bothered.
But in Minneapolis/St. Paul, they've figured out how to eliminate the aggravation: When the going gets tough, the tough goes to a spa. And then they shop some more.
The Twin Cities, You Bet: by Leon Schwarzbaum.
Although St. Paul is the Minnesota state capital, Minneapolis dominates the skyline, cultural life and entertainment scene of these cities, separated by the Mississippi and Minnesota Rivers. And it's to Minneapolis that thousands of visitors go for a year-round series of festivals and public events.
Write For Travel Notes
Submit a Minnesota Travel Article:
If you're on the road or have just returned from somewhere in Minnesota, send us your updates for publication.
Sightseeing Tours, Events and Attractions.
Minnesota Travel Guides:
Browse Amazon's best-selling list of books on travel in Minnesota.
Backpackers:
Budget accommodation around the United States and Canada.
Travel by Car:
Driving distances between major cities in the United States.
Travel Industry
Add Your Tours - Add Your Property

Add a Business Listing - Add a Destination Guide - Add a Place to Stay.



If you find Travel Notes useful, please take a moment to like us on Facebook and share with your friends on social media.
North America Index - North America Tourism - North America Websites.