Find out more about Nevada before you travel. Order tourist brochures then research things to do and places to stay in Nevada.
Book a Rental Car - Check out Flights - Compare Hotel Rooms.
Choose a City in Nevada
US Hostels:
Ideal for backpackers and those travelling on a budget: dorms, shared accommodation and private rooms.
Become a Nevada City Guide:
You really know the Nevada scene - where to eat, where to stay, and what to do. Tell our visitors more about the sights and delights and how to make the most of their time in Nevada.
Nevada at a Glance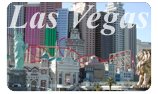 Las Vegas, Nevada:
Sheldon Adelson's breathtaking mega-resort, The Venetian, combines the latest technology, truly mammoth scale and the venerable art and culture of the European jewel.
The Venetian's take on Venice is a must see. Complete with a 120,000-square-foot casino, 17 restaurants, the 63,000-foot Canyon Ranch SpaClub and more than 50 shops, the Venetian oozes luxury on all levels.
Taxis are the most convenient way to get around in Vegas. You'll be able to easily find one, as they are always in front of hotels. The Strip bus (Citizens Area Transit, or CAT) costs $1.50 and links the Strip and the downtown with stops near major hotels.
Las Vegas Attractions
Alexis Park Resort
Bally's Las Vegas
Barbary Coast Hotel and Casino
Boardwalk Hotel
Bourbon Street Hotel and Casino
Bucaneer Bay Sea Battle
Caesars Palace
Circus Circus Hotel-Casino
Continental Hotel and Casino
Coney Island Emporium
Desert Inn Resort Casino
Desert Princess Cruise - Lake Mead
Desperado Roller Coaster
Dolphin Habitat - Mirage Hotel
Dragon Battle
Ethel M Chocolate Factory
Excalibur Hotel-Casino
Flamingo Hilton
Flyaway Indoor Skydiving
Fountains at Bellagio
Fremont Street Experience
Hard Rock Hotel and Casino
Hoover Dam
Harrah's Las Vegas
Hotel San Remo Casino & Resort
Imax 3D Theater - Luxor
Imperial Palace
King Tutankhamun
Klondike Inn Hotel & Casino
Las Vegas Hilton
Luxor Hotel and Casino
Las Vegas Motor Speedway
Liberace Museum
Lost City Museum of Archeology
Mandalay Bay Hotel and Casino
Manhattan Express Roller Coaster
Maxim Hotel and Casino
MGM Grand Hotel and Theme Park
Mirage Hotel and Casino
Monte Carlo Resort and Casino
New Frontier Gambling Hall
New York-New York
Parade in the Sky - Rio
Paris
Race for Atlantis
Rio Suite Hotel Casino
River Rafting Tours
Riviera Hotel Casino
Sahara Hotel
Sahara Speedway - Virtual Reality
Sam's Stampede
Stardust Hotel and Casino
Star Trek Experience - Hilton
Stratosphere Tower
Treasure Island
Tropicana Resort and Casino
Vacation Village Hotel Casino
Venetian Casino Resort
Volcano at the Mirage
Westward Ho Hotel Casino
Wet'n'Wild Park
Wildlife Walk - Tropicana
World Trade Center Hotel
Reno, Nevada:
The famous arch, first erected in 1926 over downtown Virginia Street, proclaims Reno as the 'Biggest Little City in the World'. Reno is small-town friendliness mixed with big city excitement.
Four of Reno's luxurious hotel resorts are located on North Virginia Street in the heart of the downtown action. Skywalks connect the Eldorado Hotel Casino, Silver Legacy Resort Casino, and Circus Circus Hotel & Casino-Reno creating a complex that encompasses six city blocks.
Reno is a year-round entertainment and gambling resort that advertises itself as The Biggest Little Town on Earth. Reno is also popular with people getting married, and a well-known residence for folks seeking rapid divorces. However, if you are ski slope bound, plan your trip from late November through March.
Nevada @ Travel Notes:
Travel and tourism links for Nevada.
Las Vegas, Nevada
A Must-See for Vegas Newcomers: by Jim Rufus.
Like any major city, you won't be able to tackle everything there is to do in one visit, but here are a few suggestions to make you feel like you've tried to see Las Vegas.
A Taste of Las Vegas: by Linda Anderson.
Visitors to Las Vegas enjoy grand hotels and casinos, great shopping and fabulous restaurants. Dining in Las Vegas has become one of city's main attractions and the all-you-can-eat buffets are a popular choice for both visitors and locals.
Choosing Slot Machines: by Alan Krigman.
Many folks who try their luck at casinos during vacations, conventions, or even junkets head directly for the slot machines.
They're much less intimidating than table games for beginners, offer lots of playing time and plenty of excitement for relatively modest bankrolls, are available in many configurations, and promise jackpots that can change a person's lifestyle.
Vegas Restaurants: All the Rage: by Leon Schwarzbaum.
They're still standing in line for the $3.99 breakfast buffets and the $6.99 sirloin steak dinners in Las Vegas, but with the advent of the newest five-star hotel casinos, haute cuisine (at haute prices) has become an attraction.
In a town where fine dining once consisted of a huge shrimp cocktail, a 24-ounce steak, a salad and pie a la mode, world famous chefs create meals for sophisticated diners drawn by the luxury of the new and refurbished resorts. Las Vegas dining has entered a whole new world.
Reno, Nevada
A Taste of Reno: by Linda Anderson.
The buffets in Reno are becoming more upscale and are truly feasts fit for a king.
Some Reno hotels offer superb seafood buffets and Champagne brunches on weekends. Although the quality of the buffets continues to improve, the buffets are still reasonably priced.
Write For Travel Notes
Submit a Nevada Travel Article:
If you're on the road or have just returned from somewhere in Nevada, send us your updates for publication.
Sightseeing Tours, Events and Attractions.
Nevada Travel Guides:
Browse Amazon's best-selling list of books on travel in Nevada.
Backpackers:
Budget accommodation around the United States and Canada.
Travel by Car:
Driving distances between major cities in the United States.
Travel Industry
Add Your Tours - Add Your Property

Add a Business Listing - Add a Destination Guide - Add a Place to Stay.



If you find Travel Notes useful, please take a moment to like us on Facebook and share with your friends on social media.
North America Index - North America Tourism - North America Websites.