Find out more about South Carolina before you travel. Order tourist brochures then research things to do and places to stay in South Carolina.
South Carolina Hotel Reservations.
Book a Rental Car - Check out Flights - Compare Hotel Rooms.
Choose a City in South Carolina
US Hostels:
Ideal for backpackers and those travelling on a budget: dorms, shared accommodation and private rooms.
Become a South Carolina City Guide:
You really know the South Carolina scene - where to eat, where to stay, and what to do. Tell our visitors more about the sights and delights and how to make the most of their time in South Carolina.
South Carolina at a Glance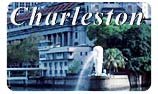 Charleston, South Carolina:
It's Charleston's winding streets, historic homes and history that draws the majority of visitors. Among the most popular attractions are St. Michael's Episcopal Church, which was built in 1752 and is known for its chimes, The Miles Brewton House, the Charleston Museum, one of the oldest in the country, and Fort Sumter National Monument.
Considered to be one of the most charming cities of the South, Charleston draws thousands of visitors each year in search of antebellum and Civil War history, a charming and surprisingly cosmopolitan downtown and several nearby beaches.
Charleston offers excitement throughout the year. From mid-March through mid-April, the Festival of Homes and Gardens gives visitors access to many historic homes and private gardens that are not open to the public during the rest of the year. Come in late May and early June to experience Spoleto, the USA's premier arts and culture festival. Or, visit during the cool Autumn and mild Winter to see the historic sites and take long walks.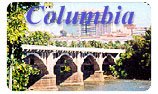 Columbia, South Carolina:
South Carolina is the nation's most rapidly growing golfing destination. Columbia is the midland's best golfing location with over 20 courses in the area.
Columbia is a definite Southern belle -- the city doesn't reveal much from a distance, where she seems like a mundane destination full of government buildings and suburbs. You have to come closer to discern her charms, ride her trolley, explore the exciting Five Points area and visit the State Farmer's market.
While Columbia is a rising star in the southeast convention business, there are sufficient hotel rooms for the business traveller or tourist to stop by anytime.
Hilton Head, South Carolina:
It's a good idea to have access to a car or a bike when visiting Hilton Head. The island is a mere 12 miles long and five miles across, making it convenient for all travellers, however, some mode of transportation other than hoofing it is suggested.
Hilton Head is considered the 10th best golf destination in the world by Golf Digest, one of the top five best family destinations and beach destinations in the U.S. by Southern Living and ranked the third best beach in the U.S. by The Travel Channel.
Summer can occasionally be hot and humid, but temperatures are cooled by gentle breezes in this coastal area.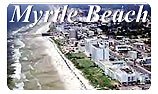 Myrtle Beach, South Carolina:
Myrtle Beach is doing the impossible: expanding without losing any of her special our-place-at-the-shore charm.
Branson with a beach? Golfing Mecca? Shopping central for the South Eastern Seaboard? Romantic retreat? Nightlife Nirvana? Sportsman's paradise? The perfect spot for a family vacation? Myrtle Beach is all that and an order of fries.
Myrtle Beach is best for sunlovers from late May through the end of September. Golfers and fans of the growing night-light will find it perfect year-round.
Myrtle Beach Attractions
Alabama Theatre
Balloon Rides
Barefoot Landing
Broadway at the Beach
Boone Hall Plantation
Brookgreen Gardens
Captain Hook Golf
Carriage Rides
Dixie Stampede
Euro Circus
Explorer Cruises
Family Kingdom Water Park
Gatlin Brothers
Horry County Museum
Jungle Lagoon
Magic on Ice
Marlin Quay Marina
Myrtle Beach Grand Prix
Myrtle Beach National Golf Club
Myrtle Waves Water Park
Neptune's Pleasures
Outlet Park
Railroad Crossing
Rice Museum
Ripley's Sea Aquarium
River Club
Treasure Island Golf
Waccatee Zoo
Waves Unlimited
Wild Water Theme Park
South Carolina @ Travel Notes:
Travel and tourism links for South Carolina.
Hilton Head, South Carolina
A Fine Time for Golf in Hilton Head: by Shelley Poulton.
Hilton Head, a small island off the coast of South Carolina, continues to attract golf enthusiasts worldwide with its 35 championship courses. But even if you think birdies are found only in the sky and bogey was just a great Hollywood actor, there's something for you in Hilton Head.
Lesser Known Hilton Head Island Attractions: by Jeff Palmer.
Hilton Head Island is well known as an upscale resort and golf desination. What is often overlooked is the many wonderful activities available for family vacationers.
Visiting Hilton Head Island: by Jeff Palmer.
Whether you are searching for a world class golf vacation, relaxing on miles of sandy beaches or enjoying the gentle sway of palm trees in unspoilt nature, a stay on Hilton Head Island is sure to please the most discerning of vacationers.
Charleston, South Carolina
Charleston's Historic District: by Leon Schwarzbaum.
Charleston for many visitors means exploring the historic district. Buildings constructed in the earliest days, and those built in the 18th century, have been preserved and restored, most having been in continuous use since they were first occupied.
Greenville, South Carolina
Spend a Summer in Moose Country: by Shelley Poulton.
During the month of May, residents of Greenville celebrate 'Moose Mainea', an annual festival that includes bike and canoe races, a family fun day and rowing competition, and - of course - the elusive moose.
Myrtle Beach, South Carolina
Glorious Grand Strand Gardens: by Diane Goldberg.
Between beach sunsets and glorious gardens, you'll find a perfect spot for romance or relaxation along South Carolina's Grand Strand.
The Grand Strand: by Leon Schwarzbaum.
Stretching south for 60 miles along the east coast of South Carolina, from the Little River near the North Carolina border to the banks of the Santee River, The Grand Strand is home to a mind-boggling number of resorts, hotels, motels and restaurants.
Walhalla, South Carolina
The Appalachian's Hidden Secret: by William B. Kaliher.
The southern Appalachians, with more than 1,300 flowering plants and hundreds of various trees, have what many consider unparalleled beauty during every season.
Often overlooked by the general tourist and all but the most knowledgeable backpackers is the Golden Corner of South Carolina, Oconee County.
Write For Travel Notes
Submit a South Carolina Travel Article:
If you're on the road or have just returned from somewhere in South Carolina, send us your updates for publication.
Sightseeing Tours, Events and Attractions.
South Carolina Travel Guides:
Browse Amazon's best-selling list of books on travel in South Carolina.
Backpackers:
Budget accommodation around the United States and Canada.
Travel by Car:
Driving distances between major cities in the United States.
Travel Industry
Add Your Tours - Add Your Property

Add a Business Listing - Add a Destination Guide - Add a Place to Stay.



If you find Travel Notes useful, please take a moment to like us on Facebook and share with your friends on social media.
North America Index - North America Tourism - North America Websites.