Find out more about Tennessee before you travel. Order tourist brochures then research things to do and places to stay in Tennessee.
Book a Rental Car - Check out Flights - Compare Hotel Rooms.
Choose a City in Tennessee
US Hostels:
Ideal for backpackers and those travelling on a budget: dorms, shared accommodation and private rooms.
Become a Tennessee City Guide:
You really know the Tennessee scene - where to eat, where to stay, and what to do. Tell our visitors more about the sights and delights and how to make the most of their time in Tennessee.
Tennessee at a Glance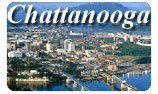 Chattanooga, Tennessee:
Its location two hours from Atlanta, and its proximity to Alabama are, in part, what draws visitors to Chattanooga.
Long known for its famous railroad attraction -- the Chattanooga Choo Choo and its adjoining hotel -- this city on the Tennessee River is the kind of place where there is a lot to do and see, and people are always visiting. But, unlike a more hectic tourist venue, think Savannah, Georgia, the city of Chattanooga just hardly ever seems all that full.
Rated one of the top 25 Festivals in the Southeast, Riverbend takes place the second week of June; it's a nine-day party with music, food, and family events.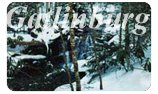 Gatlinburg, Tennessee:
In addition to cabins, Gatlinburg offers a range of hotel accommodations -- from the Microtel Inn to the Park Vista Resort Hotel. Other brands include the Clarion and Fairfield Inn.
Many visitors to Gatlinburg opt to stay in private, mountainside cabins and chalets. These two- and three-level cabins are equipped with fireplaces, Jacuzzi's and kitchens. Cabins are a great choice for families, honeymooners and those just in need of a weekend escape.
Gatlinburg is the resort for all seasons, whether it's Winter and you come to ski Ober Gatlinburg, Summer and you stroll, shop, and check out the art offerings, Spring and you're into heavy-duty hiking and nightlife or Autumn when the leaves are gorgeous.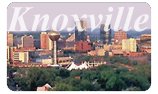 Knoxville, Tennessee:
A center of nightlife, business, and home of the University Tennessee's sprawling Knoxville campus, the city is also an arts center and shopping paradise.
With Neyland Stadium, recently named the top college stadium in the country by The Sporting News, and the delights of Dollywood, Pigeon Forge, and Gatlinburg only a short scoot down the highway, Knoxville is a busy portal to east Tennessee.
With the exception of a few wet, cold weeks in Winter, Knoxville is pleasant year-round, with Spring and Summer being especially seductive for travellers who like outdoor activities.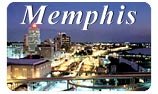 Memphis, Tennessee:
While downtown is the centre of Memphis' nightlife, visitors will find accommodations throughout the city offering the full range of prices and services. Those who wish to avoid the hustle of downtown often stay in the Midtown area, where funky neighbourhood clubs and art galleries flourish.
The Home of the Blues and birthplace of Rock 'n Roll attracts visitors from around the world. They come to pay tribute to the King of Rock n' Roll and experience the secrets of Beale Street, but discover that the Bluff City has more to offer than just its musical heritage.
Memphis is a heavily touristed city with many attractions from Graceland to Mud Island. In June, July, and August the city is crowded and the heat is sweltering.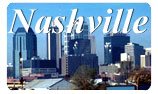 Nashville, Tennessee:
Every area of Nashville has its own unique attractions and a variety of lodging accommodations - both in price and type.
If you love music, you're definitely going to love Nashville! Although the city is rather spread out, properties are concentrated in three main areas: East Nashville, which covers the Opryland area; Midtown Nashville, near 'Music Row'; and Downtown Nashville, which includes the business district.
Most people travel to the Music City between May and September. Sure, it's hot, but it's the best time to go if you want to see the best of Nashville.
Nashville Attractions
Belle Meade Plantation
Classic Rock Gym
Country Music Hall Of Fame
Cumberland Science Museum
Hard Rock Cafe
Mocking Bird Public Theatre
Nashville Childrens Theatre
Nashville Symphony
Nashville Zoo
Performing Arts Center
Ryman Auditorium
Tennessee Sports Hall Of Fame
Texas Troubadour Theatre
The Hermitage: Home Of President Andrew Jackson
The Nashville Opera
The Parthenon
Warner Park Nature Center
Tennessee @ Travel Notes:
Travel and tourism links for Tennessee.
Gatlinburg, Tennessee
The Inside Scoop on Gatlinburg: by Danielle Thorne.
Settled along the northern boundaries of The Great Smoky Mountain National Park, Gatlinburg, Tennessee attracts nature lovers, families and honeymooners with its choice location and magnificent vistas. This popular weekend retreat is famous for authentic cabins and alpine chalets nestled atop lush ridges of the Smoky Mountains.
Knoxville, Tennessee
Knoxville's Expanding Art Community: by Diane Goldberg.
Set in a scenic location near the lure of Gatlinburg and the attractions of Pigeon Forge, Knoxville boasts an eclectic community base of academians, artists and craftspeople, creating unique one-of-a-kind gift items and fine arts.
Lookout Mountain, Tennessee
Fairytales Do Exist in Tennessee: by Jan McDaniel.
Gnomes frolicking on a mountaintop sounds schmaltzy for the almost-twenty-first century, but in an era of theme parks and outlet malls, East Tennessee's Rock City Gardens with its sculptured fairy tale figures, caves, waterfalls, suspension bridge, and panoramic seven-state overlook, preserves its original down-home charm to inspire nostalgia for simpler times.
Memphis, Tennessee
Blues & BBQ - Southern-Style: by Robin Treece-Winston.
Memphis, Tennessee is a city not content to merely thrive and flourish; the people here know how to live, and living life to its fullest involves the ability to dance and sing into the early morning hours to the tunes of B.B. King and Muddy Waters.
Nashville, Tennessee
Nashville: Music To Your Ears: by Michael Quinlan.
There's no denying that Nashville, Tennessee is Music City. Visitors don't have to venture very far from their gate at Nashville International Airport to see just how appropriate that name is - every Friday afternoon, newly arriving passengers are treated to live performances by local musical acts.
There's More to Nashville Than Music: by Rita Cook.
It's the little piece of history that many people admire about this quaint little city, and there are a few old homes that offer daily tours. Nashville is also a great place to Tour Historic Tennessee; visiting southern plantations, Presidential Estates and Civil War sites.
Pigeon Forge, Tennessee
Pure Honky-Tonk Fun: by Wendy Maxey.
Go-Karts. Souvenir shops. Bungee jumping. Homemade fudge. Pit barbeque. Arcades. Elvis museums. The list goes on. Outlet malls. Motels with Jacuzzis. Candy apples. Airbrush t-shirts. Live country-music acts. Wedding chapels.... you'll find them all in Pigeon Forge.
Tennessee's Hillbilly Vegas: by Russ Roseman.
Like Las Vegas, Pigeon Forge hosts a variety of popular entertainers who perform regularly. Each of the Pigeon Forge theaters offer several shows a day so there's plenty of time to experience it all.
Write For Travel Notes
Submit a Tennessee Travel Article:
If you're on the road or have just returned from somewhere in Tennessee, send us your updates for publication.
Sightseeing Tours, Events and Attractions.
Tennessee Travel Guides:
Browse Amazon's best-selling list of books on travel in Tennessee.
Backpackers:
Budget accommodation around the United States and Canada.
Travel by Car:
Driving distances between major cities in the United States.
Travel Industry
Add Your Tours - Add Your Property

Add a Business Listing - Add a Destination Guide - Add a Place to Stay.



If you find Travel Notes useful, please take a moment to like us on Facebook and share with your friends on social media.
North America Index - North America Tourism - North America Websites.