Hungary is coming out of the cold, and investors are streaming in to a country that is heading for European integration.
National Anthem
of Hungary.
Countries neighbouring Hungary are: Austria, Slovakia, Ukraine, Romania, Serbia, Croatia and Slovenia.
Local Currency
Convert your currency into Hungarian forint.
Cooking Classes
Language Courses
Tour Operators

Regional Map of Hungary -- © 1800-Hungary.com
Free Maps for Personal Webpages
Major Places of Interest in Hungary
Budapest --

Danube Bend --

Debrecen --

Eger --

Esztergom --

Lake Balaton --

Pecs --

Sopron --

Székesfehérvár --

Tisza --
[1800/Hungary/1hungary_resources.htm]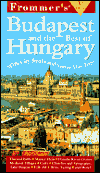 Budapest and the Best of Hungary:
There is indeed a lot more to Hungary than Budapest. Let Frommer enlighten you.
Bács- Kiskun
Baranya
Békés
Borsod-Abaúj- Zemplén
Csongrád
Fejér
Györ-Moson- Sopron
Hajdú-Bihar
Heves
Jász-Nagykun- Szolnok
Komárom- Esztergom
Nögrád
Pest
Somogy
Szabolcs-Szatmár- Bereg
Tolna
Vas
Zala
Balatonfüred
Keszthely
Siofok