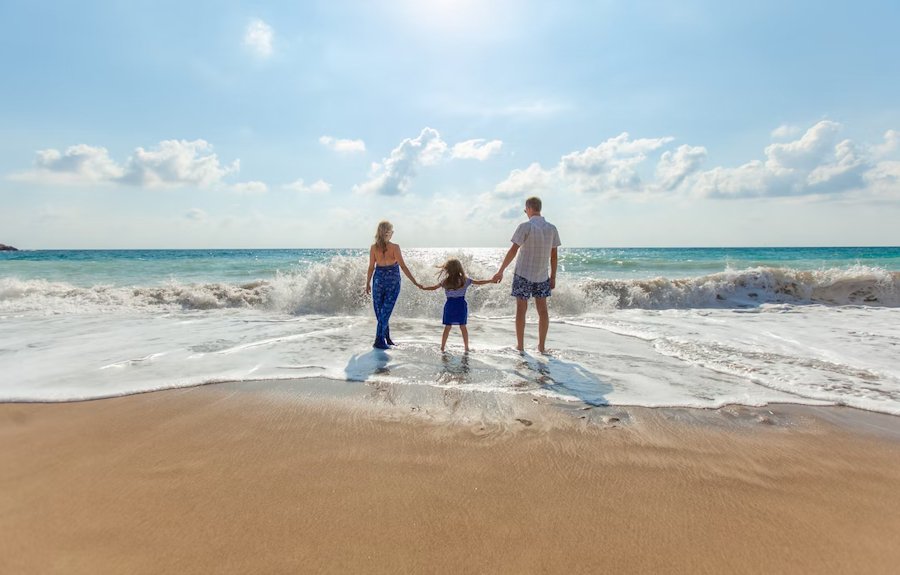 Photo by Natalya Zaritskaya on Unsplash.
Travel Notes: Travel Notes Directory - Travel Insurance.

The travel insurance section at Travel Notes helps you compare the travel insurance options available to find the best holiday insurance for your needs.
Enjoy your vacation with peace of mind. Rates may vary depending on where you live and where you're going; and of course, for how long.
Allianz Travel Insurance:
Travel insurance can reimburse you for your prepaid, non-refundable trip costs - including vacation rentals, car rentals, hotels and flights - if you have to cancel for a covered reason.
Australia Post Travel Insurance:
Get an online quote and be covered in minutes; whether you're mapping out your travel plans, or taking off tomorrow. Compare cover for medical emergencies, lost or delayed luggage, stolen personal items, cancellation and more. Multi-trip plans also available.
AXA Travel Insurance:
AXA offers travel insurance plans in conjunction with travel assistance services to not only help compensate for your covered loss but also to provide support during and after your loss.
Columbus Direct Travel Insurance:
Whether you're travelling for work and need business travel insurance, off for some fun on the slopes and require winter sports cover, or just heading off to soak up the sun, Columbus will ensure you're covered.
Cover-More Travel Insurance:
One of the most popular travel insurance providers in Australia claiming to insure more Australian travellers than anyone else.
ERGO Travel Insurance:
ERGO Group AG is one of the major insurance groups in Germany and Europe. Worldwide, the Group is represented in around 26 countries and concentrates on Europe and Asia.
Expatriate Healthcare Travel Insurance:
Flexible international travel insurance policies covering all nationalities, travelling almost anywhere in the world. You can purchase travel insurance for a specific single trip or, for total flexibility, an annual policy that covers you for any trip you take abroad, regardless of how often you travel.
Flexicover Travel Insurance:
Flexicover offers cheap holiday insurance online, with instant quotes for single-trip, gap year, winter sports, annual policies and insurance cover for over 120 sports and activities. Get a cheap quote in seconds.
Global Travel Insurance:
Citizens around the world can obtain travel insurance coverage for periods of 15 days to 24 months with up to $1,000,000 in medical coverage with several deductible choices.
Holiday Extras Travel Insurance:
With over 30 years' experience selling holiday insurance, half a million policies sold annually and the recipient of Globe's Best Insurance Provider thirteen years running, Holiday Extras have put together three levels of cover that can be tailored specifically to your individual needs.
Navigator Travel Insurance:
World-wide travel insurance for gap year travellers, backpackers and student travel. Business travel, working holidays and most adventure or hazardous sports also covered.
Post Office Travel Insurance: (UK)
All new policies include coronavirus cover for cancellation, curtailment and medical costs due to Covid-19 in certain circumstances. You can also add extra protection for missed departures or change in testing and quarantine rules with the Covid-19 upgrade.
Travel Guard:
Travel insurance plans offering coverage for vacation and trip cancellation, travel interruptions and delays, emergency medical and health expenses, lost baggage and more.
QuoteWright:
Offers side by side travel insurance comparison quotes, from the leaders in travel insurance, so you can select the best travel protection coverage for your trip.
Squaremouth:
Squaremouth helps travelers quote, compare, and buy a policy from every major provider in the United States.
World Nomads:
Buy, extend and claim online even after you've left home. World Nomads travel insurance is available to people from over 150 countries and is designed for adventurous travellers with cover for overseas medical, evacuation, baggage and activities such as skiing and snowboarding.
Travel Notes Online Guide to Travel

The Travel Notes Online Guide to Travel helps visitors plan their trip with country and city travel guides, local tourist information, reviewed web sites, and regular travel articles.
Travel and Tourism Guides on Travel Notes
If Travel Notes has helped you, please take a moment to like us on Facebook and share with your friends on social media.


Travel & Tourism With Industry Professionals.

Weather.