Short URL: http://tnot.es/RailTravel
There's something romantic about travel by train, and there are some great railway adventures to be had throughout the world.
Commuters reading this might disagree, as they sleep walk to work every morning on overcrowded trains and return in the evening to find their favourite window seat taken by a grubby traveller who hasn't showered for a week.
I've been the suite-and-tied, nine-to-five commuter and I've been the curious traveller.
And I prefer being the traveller in need of shampoo and hot water; sorry if I was in your seat.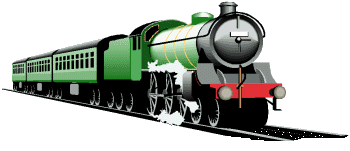 Railway Adventures
I'll feature some of the great railway adventures in future articles, but this space is reserved to help you plan your own departures.
Trains are a great way to travel. They'll pick you up and drop you off in the middle of major cities, and they travel through some of the best countryside on the planet. Slide up to the glass and look through your moving lens to the world.
European trains are frequent, you can get a ticket for an immediate departure and they generally run on time; although you shouldn't take arrival times for granted in Italy, where major train stations even have a ritardo column for late train arrivals.
If a train is always late, why don't they simply change the timetable?
Train travel in China and India can try your patience as you struggle to get a ticket for the next day, and they can be extremely overcrowded.
Oh well, if you're not travelling on business, what's the rush? Sit back and enjoy the journey.
Car hire is all very well, but on the train you'll meet more of the country's people; some of the longer train journeys can even turn into a party.
Making Plans
Once you have your flight ticket, you'll already know where you'll start.
How much time do you have, how many countries or states do you want to visit and how much ground do you wish to cover will be questions already half-answered.
More and more major airports have convenient train connections into the city, and there are numerous train passes to help you get the most out of your time and money.
For the budget-minded, overnight trains are a great way to save on accommodation, and you'll wake up in a new city, or even a new country. The romantic can enjoy a lakeside breakfast on the move, with views of snow-covered mountain peaks.
To get the best out of your journey, it always helps to have a rough idea of when the trains will be where. There are some parts of the countryside that really must be seen in daylight, and you wouldn't want to arrive in a strange place at three in the morning.
Our featured sites will help you get the most out of rail travel, from choosing passes and finding out more about countries, to getting information on train times.
Train times and special offers are subject to change, and you should always double check at the station in person.
Just because you have a train ticket or a rail pass, does not always mean that you'll get a seat. If that's important, you'll need to pay a supplement for seat reservations. On some trains these supplements are compulsory, even if the train is half empty.
Eurail Global Pass:
North Americans can travel around more then 20 European countries in 1st class for a fraction the cost of buying individual tickets.
Featured Sites

You may prefer to get on a train at the start of it's journey, but this is not always possible. Boarding a train further down the line can mean you'll have trouble finding a seat, and reservations are not accepted once the train has left it's starting station.

Rail Travel
Rail Passes and Tickets