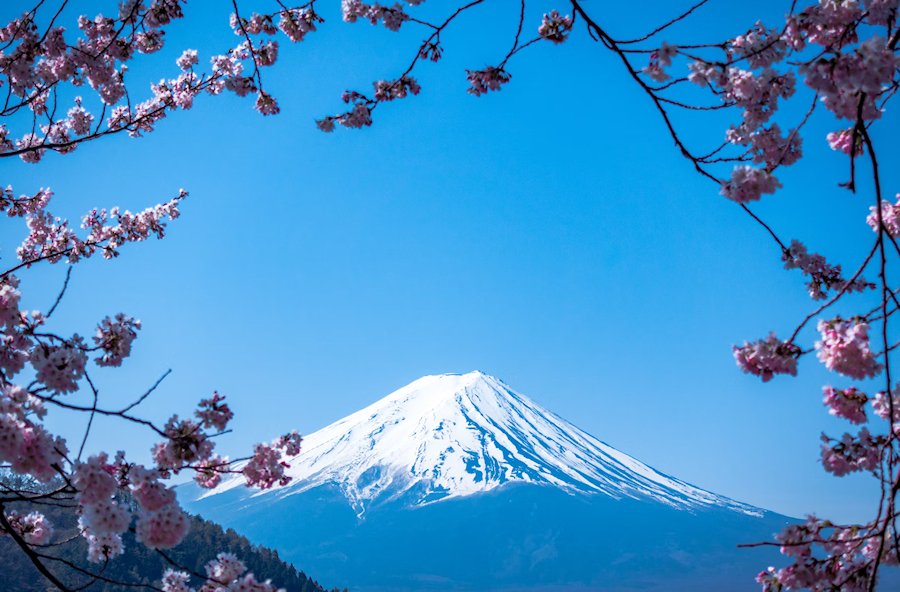 Mt Fuji, Japan by JJ Ying on Unsplash.
Travel Notes: Asia - Japan Travel Notes - Updated 04 August, 2023.


Short URL: https://tnot.es/JP
Japan Travel and Tourism on Travel Notes

Find Japan Travel and Tourist Information with links to official travel and tourism websites and state resources for visitors to Japan.
About Japan
Not one of the first countries a budget traveller might choose - being off the flight path to Sydney or Melbourne, and somewhat expensive - Japan is a country that seamlessly blends ancient traditions with modern advancements.
It offers a captivating mix of cultural experiences, technological innovation, stunning landscapes, and a rich history that continues to captivate people from around the world.
Map of Japan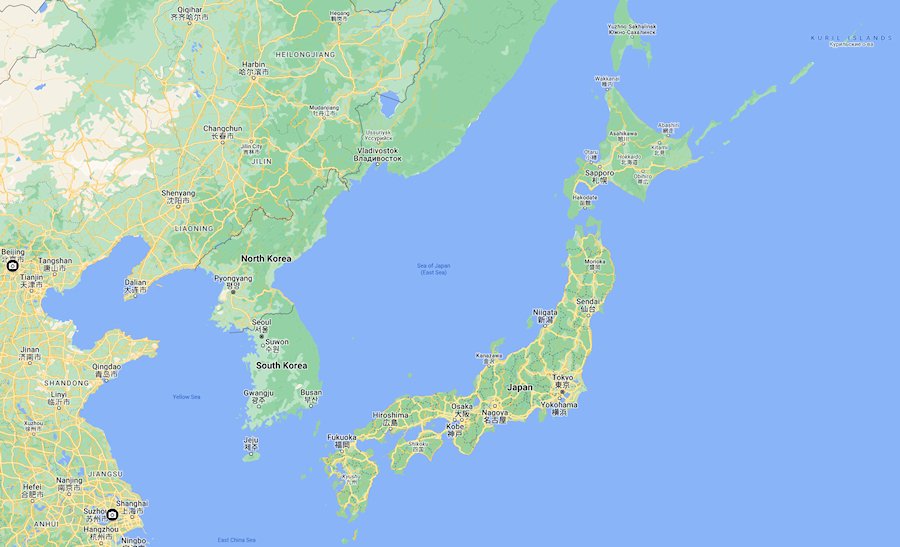 Japan, officially known as the 'State of Japan', is an island country located in East Asia.
The capital of Japan is Tokyo.
Japan is known for its rich history, unique culture, technological advancements, beautiful landscapes, and bustling cities.
The country consists of a collection of islands, with the four main islands being Honshu, Hokkaido, Kyushu, and Shikoku.
Brief History
Japan's history spans thousands of years.
The earliest known human habitation in Japan dates back to prehistoric times.
The country has seen the rise and fall of various dynasties, periods of isolation, and significant cultural and political changes.
The feudal era, which lasted from the 12th to the 19th century, played a crucial role in shaping Japan's samurai warrior culture.
In the late 19th century, Japan underwent a rapid modernization process, transforming into a technologically advanced and industrialised nation.
Cuisine
Japanese cuisine is highly regarded globally and offers a diverse range of flavours and ingredients.
Traditional dishes like sushi, sashimi, tempura, ramen, udon, and soba noodles have become internationally recognised.
Rice is a staple food, and miso soup accompanies many meals.
Japanese cuisine emphasises freshness, simplicity, and presentation, and it has had a significant influence on culinary trends worldwide.
Culture
Japanese culture is renowned for its distinct traditions, etiquette, art forms, and philosophy.
The concept of 'Wa' or harmony is deeply ingrained in Japanese society.
Traditional arts such as tea ceremonies, calligraphy, flower arrangement (ikebana), and pottery (ceramics) have been passed down through generations.
Japan is also famous for its traditional performing arts, including Noh theater, Kabuki, and Bunraku puppetry.
The country has a vibrant pop culture scene, with anime, manga, and video games gaining worldwide popularity.
Modern Cities
Japan's cities are a juxtaposition of ancient traditions and futuristic technology.
Tokyo, the capital city, is a bustling metropolis known for its vibrant street fashion, shopping districts, and towering skyscrapers.
Other major cities like Osaka, Kyoto, and Yokohama offer a mix of historical landmarks, cultural attractions, and modern amenities.
Nature and Landscapes
Japan boasts diverse and breathtaking natural landscapes.
The country is famous for its iconic cherry blossoms (sakura) in spring, which attract millions of tourists.
Mount Fuji, an active volcano, is a symbol of Japan and a popular destination for hikers and climbers.
Japan also has numerous hot springs (onsen) that offer relaxation and therapeutic benefits.
Its coastline is dotted with beautiful beaches and picturesque islands such as Okinawa.
Technology
Japan is known for its technological innovation and has been at the forefront of advancements in various fields.
The country is home to major technology corporations, producing cutting-edge electronics, automobiles, robotics, and consumer goods.
Japanese companies have made significant contributions to the fields of automotive engineering, electronics, video gaming, and high-speed rail.
Reading signs can be a problem in Japan, and the culture change might be a shock.
Not all Japanese carry cameras at home, but most eat raw fish while sitting on the floor with their legs crossed.
It is with more luck than judgement that you steer yourself out of a Tokyo subway station to the exit you require.
A name of a hotel, in a totally alien city - where there are too many roads to signpost and even the taxi-drivers have to go on a paper chase navigating by known landmarks - is all you have to go on.
If you booked a city hotel at the airport reservations, this could well be you.
The first night in your TV and video, towel and tooth-brushed, slippers by the bed, hotel room for the typical businessman, is a soothing stay; something of a jet-lag convalescence.
The second can also be very nice, but the third seems like a blatant misuse of funds. How can you justify a week's food-bill on eight hours between clean sheets?
Nomadic Gatherings - Travels in Japan
Staying in Tokyo - Pilgrimage to Nikko - Eating Japanese - Tourists in Kyoto - Staying in Kyoto - Taking The Train in Japan - On The Train in Japan - Southern Island of Kyushu - Ascent to Mt Aso - Japanese Cable-Car Hostess - Kumamoto Zuibyo Festival - Shinkansen Train Travel - Japanese Style - Hiroshima.
Japan doesn't have to be as expensive as you think.
Try a temple lodging stay - smart, relaxing Japanese style rooms with two delicious meals at reasonable prices.
Tabehodai restaurants are great places to eat and drink - all you can eat for about 2,000 yen.
For travel around the Fuji / Hakone area, make use of the Hakone free pass.
And of course, a budget, luxurious and romantic accommodation alternative is a love hotel - from 5,000 yen for the room.
Destination Management Companies in Japan.
As a country with a rich cultural heritage and unique customs, visiting Japan can be an exciting and memorable experience.
The country offers an unique blend of ancient traditions and modern innovations, beautiful natural landscapes, delicious cuisine, and a rich cultural heritage.
To enjoy your visit to Japan, show respect for local traditions, immerse yourself in the local lifestyle, and embrace the beauty and diversity of this incredible destination.
Best Time to Visit Japan
Japan's climate varies throughout the year, so it's essential to consider the weather and seasonal attractions.
Spring (March to May) is famous for cherry blossoms, while autumn (September to November) offers vibrant foliage.
Summer (June to August) can be hot and humid, but it's a great time for festivals.
Winter (December to February) is colder but ideal for winter sports in northern regions.
Cultural Etiquette
Japanese culture places great importance on politeness and respect.
Familiarise yourself with some basic customs, such as bowing when greeting, removing shoes in certain establishments, and using chopsticks correctly.
Learning a few common phrases in Japanese, such as greetings and thank you, can also go a long way; or at least make your new friends giggle.
Destinations to Explore
Japan is a diverse country with numerous fascinating destinations.
Some popular places to visit include Tokyo (the vibrant capital city), Kyoto (renowned for its temples and traditional culture), Osaka (known for its food and nightlife), Hiroshima (historically significant), Nara (home to friendly deer and ancient temples), and Hokkaido (famous for its scenic landscapes and winter sports).
Local Cuisine
Each region in Japan has its specialties, so explore the local cuisine wherever you go.
Be adventurous and sample street food at bustling food markets.
Must-See Attractions
Aside from the major cities, there are several iconic attractions worth visiting, such as Mount Fuji (Japan's highest peak), the historic temples of Kyoto (Kiyomizu-dera, Fushimi Inari Taisha), the serene island of Miyajima with its floating torii gate, the iconic Tokyo Tower, and the picturesque Arashiyama Bamboo Grove.
Safety and Health
Japan is generally a safe country with low crime rates.
It's still advisable to take standard precautions and be mindful of your belongings.
Ensure you have travel insurance that covers your needs.
Also, familiarise yourself with any necessary vaccinations or health precautions before travelling.
Transportation
Japan has an efficient and extensive transportation system.
The Shinkansen (bullet train) is an iconic way to travel between major cities quickly.
Local trains, buses, and subways are convenient within cities.
Consider purchasing a Japan Rail Pass if you plan to travel extensively by train.
Alternatively, local transportation cards like Suica or Pasmo are useful for shorter trips.
Visa Requirements
Check if you need a visa to enter Japan.
Requirements vary depending on your nationality and the purpose and duration of your visit.
Contact the nearest Japanese embassy or consulate or check their official website for up-to-date information.
The sleek, streamlined, white and blue bullet-train draws up casually, like a waiter in a white tuxedo ready to take an order.
The Hikari Super Express - Shinkansen in Japanese - is the cream of train travel. On the station platform, neatly marked yellow arrows and numbers indicate where the corresponding carriages stop.
Everyone waits in orderly fashion. Even the gaijin (foreigner) can get this one right.
No one should visit Japan without taking a moment to quietly contemplate, in Hiroshima.
The city of Hiroshima faces the tranquil Seto Inland Sea that prides itself on its beautiful myriad of islands. The city is rich in nature with its surrounding picturesque mountains that are ever changing with the four seasons and its six rivers that flow through it.
Hiroshima Tourism
The Hiroshima Tourism Association shares the charms of Hiroshima with some of the best sightseeing suggestions and useful tips for your visit to Hiroshima.
Japan comprises a chain over 1,000 fascinating islands.
Get a glimpse into the wonders of Japan; a lovely land of endless mountain chains filled with awe-inspiring temples, shrines, rice paddies, and heavenly hot springs.
From snow-covered mountains to beautiful sandy beaches and vibrant cities to tranquil fishing villages. Whatever images Japan conjures up in your mind, you won't be disappointed.
Dragonfly Tours:
The small but motivated team, combining British and local Japanese guides, aim to show you Japan in its true light.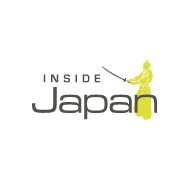 Inside Japan Tours - From the bright lights of Tokyo, the taste sensations of Osaka and the history of Kyoto, to the barren slopes of Mt. Fuji and the great outdoors of the Japan Alps, Japan has something for everybody.
Kumamoto and Mt. Aso
If you're ever in the area, be sure to visit the Smiling Samurais and the Smouldering Volcano.
Japan Experiences
Map of Tokyo
Japan Travel Articles
Modern Capital of Japan:
For those of you ready for an exciting, hi-tech experience put on your funky wear, charge your digi-cams and make a dash for Tokyo.
Visiting Tokyo:
It may be ironic that one of the most expensive cities in the world also has one of the most rampant and flamboyant consumer cultures.
Discover Japan
Established in 1964, the Japan National Tourism Organization, JNTO, promotes travel to and around Japan.
JNTO's headquarters are in Yotsuya, Shinjuku-ku, Tokyo.
Travel to Japan
When planning a trip to Japan you may want to choose a region to explore, with helpful tips to make the most of your visit.
Visiting Japan by Region
Discover Japan by Destination: Hokkaido - Tohoku - Hokuriku Shinetsu - Kanto - Tokai - Kansai - Chugoku - Shikoku - Kyushu - Okinawa.
At bath-time in Japan, wash and rinse all the soap off before getting in the bath; so hot that you want to add some cold water to it (but shouldn't).
Japanese don't wear outside shoes in the house, slippers on tatami mats, or house slippers to the toilet (toilet slippers are for that).
And don't forget to change back afterwards!
So much of Japanese life is full of rules, ceremony and rituals - keeping grace and saving face.
After a hard day, the Japanese salary man on the train lets his guard down and starts to unwind. Ties are casually loosened, while the lesser composed hang up their jackets and remove their shoes.
Cans of beer are opened and consumed enthusiastically, because the conscience chocolates are already in their coloured wrapping, beside the leather brief-cases, on the racks above their heads.
The small Japanese girls, in dark-blue uniforms, find it almost impossible to wheel their vending trolleys through the human mass, yet they struggle on gamely with boxes and plastic bags, smiling and bowing; beautifully masking any signs of stress or strain.
Before leaving the carriage, they turn to face the passengers, give a high pitched cry of gratitude, and bow once more.
Stefan Schauwecker grew up in Zurich, Switzerland and became interested in Japan when studying in Vancouver, Canada.
There he created the Japan Guide, in 1996, before moving the website's operation to Japan in 2003.
From the Tea Ceremony and Geishas, to Japanese Gardens and Scenic Rides, find every thing you need to know to expand your interest in Japan and the Japanese.
A colourful display of plastic, in a restaurant window, passes for the menu.
You can not be sure what you are about to eat, but at least it gives you a rough idea of what to expect.
Something like large liquorice allsorts turns out to be rice wrapped in seaweed. Then of course there's the pink sections of raw fish and deep-fried vegetables, all waiting to be tickled by chopsticks.
Japanese Cooking Classes
Learn authentic Japanese cooking in Tokyo and Kyoto, or both. Cooking Sun classes are small, fun and educational; and the food is delicious.
Japanese Cuisine and Restaurant Guide
Bento provides a complete guide to Japanese cuisine and eating out in Japan; with recipes, articles on Japanese cooking, restaurant listings and culinary travel tips.
Culinary city guides include the Tokyo Food Page and other popular cities around Japan.
Working in Japan
From the hopeless bureaucracy of the Japanese Department of Immigration to the shocking amounts of key money required for an apartment, be prepared to test your patience far beyond its usual boundaries.
Jobs in Japan
Jobs in Japan was started in June of 1998 by American James Gibbs, who had been living and working in Japan intermittently since 1985.
The initial idea to create a 'guidebook' to living and working in Japan.
The initial 569-page 'Guide to Jobs in Japan' has been instrumental in helping people find their ideal job in Japan and making a fundamental change to their lives.
Japan job listings and free resume posting available to job seekers.
Learning Japanese
Learning Japanese is easier than it sounds. That's to say, you may learn to speak by listening but you could find writing in Japanese a little more artistically challenging.
Japan Travel Guides - Japan Maps.
Weather in Asia:
Local weather forecasts for destinations around Asia.
Travel Notes Online Guide to Travel
Africa - Asia - Caribbean - Europe - Middle East - North America - Oceania - South America.

The Travel Notes Online Guide to Travel helps visitors plan their trip with country and city travel guides, local tourist information, reviewed web sites, and regular travel articles.

Kazakhstan.
Travel and Tourism Guides on Travel Notes
Travel Professionals Based in Japan.
If Travel Notes has helped you, please take a moment to like us on Facebook and share with your friends on social media.


Travel & Tourism With Industry Professionals.