As well as its many breathtaking beaches, Zanzibar is also famed for its rare Kirk's Red Colobus monkey, which can be found in the Jozani Forest.
Stone Town Tour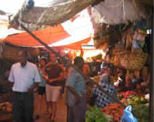 For a comprehensive view of Stone Town - it's ancient sand and stone built houses, some of them with Arab/Indian carved doors, and the architecture which helps to make Zanzibar famous.
Proceed to the main City market, opened in 1904; where tropical fruits, vegetables, spices and fresh fish from the island are sold.
Next stop, the Anglican Church of Christ; which was built by Bishop Steers, in 1873, on the side of the Old Slave Market.
There is a cross in the church which is made of wood from the tree under which Dr. David Livingstone died.
Next to the Church you can visit the slave chambers - tiny rooms in which the slaves were kept before being auctioned.
From here, continue on to the Sultan's Palace Museum and House of Wonders (Beit-el-Ajaib).
Close by is the Old Fort (built in 1700), then move along the sea front to Jamituri Gardens; where one can spend leisurely evenings watching the brilliant sunset, while tasting locally-made dishes.
Also visit Africa House, formerly known as English Club, and Tippu Tip House (a notorious slave trader).
Then round off the tour with a vsit to the Museum of Natural History and Peace Memorial Museum.
Spice Tour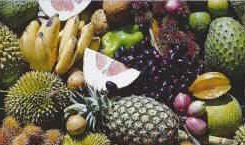 Zanzibar is also known as 'The Island of Spices'; gained from its romantic past embalmed in the aroma of cloves, cinnamon, cardamom and lemon grass.
Start this tour with a drive through a profusion of greenery in the countryside; seeing, smelling and tasting a variety of mouth-watering tropical seasonal fruits. Some examples are: jack fruit, pineapple, banana, green coconut (madafu), dourian, love apple (matufaa), litche shoki-shoki), soursop (mabungo) and starfruit (carambola).
Some of the spices found in Zanzibar are cloves, cardamom, cinnamon, black pepper, turmeric and nutmeg - as exotic as the flavour.
You will also see the iodine plant, heena bush, ylang-ylang, the lipstick tree, cocoa and coffee trees.
Also include a visit to the Kidichi Persian Baths - built in 1850 by Seyyid Said bin Sultan; for his Persian wife, Princess Sheherezade, granddaughter of the Shah of Persia.
Then visit the Maruhubi Palace Ruins built by the third Sultan of Zanzibar, Seyyid Barghash, for his 99 concubines.
Jozani Forest Tour
Jozani Forest lies 35km south-east of Zanzibar Town. With an area of around 1,000 hectares, it is a natural forest where leopards and antelopes once roamed.
Today, Jozani Forest is the habitat of the Red Colobus Monkeys (Colobus badius kirkii) and the Blue Sykes Monkey.
The Red Colobus monkeys, one of the most endangered and rarest species in the world, are very friendly creatures and seem to enjoy being photographed.
You may also get a glimpse of various butterflies, birds and snakes in the forest. Other interesting features include the coastal evergreen bushland, mangrove forest, saline grassland and ground water forest; though these may require longer walks to reach.
Dolphin Tour - Kizimkazi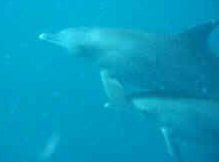 Driving south, Kizimkazi fishing village is close to several schools of bottle-nosed dolphins.
Here you can take a boat out to view the dolphins and, if lucky, may be able to swim quite close to them; as they are very friendly and playful.
Kizimkazi is also the site of a 12th Century Mosque - the earliest evidence of Islam in East Africa.
Prison Island Tour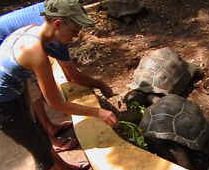 Prison Island, or Changuu Island, is the middle island of the three visible from Stone Town, and takes approximately 30 minutes to get there by boat.
The prison on the island was built in 1893 and later used as a quarantine Hospital. The frangipani-lined path was where the former patients took their evening walks.
Apart from the prison ruins, you can also see the beautiful peacocks and the enormous giant tortoises; some of which are over a 100 years old.
These tortoises were brought here from Seychelles by Sultan Said in the 1820's. Efforts are being made to pretect the eggs of the tortoise.
On this little paradise one can also swim, snorkel, sunbathe or just relax and enjoy the peacefulness that this beautiful island has to offer.
Safari Blue - Highly Recommended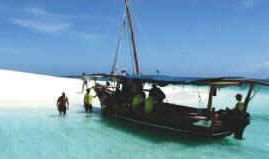 Experience a boat excursion to Zanzibar's Minai Bay.
Departing from Fumba Village, in the south-west of Zanzibar, you can take a dhow to the beautiful Minai Bay conservation area, visit the islets and snorkel at the coral reefs.
A full-day, Safari Blue trip includes the use of snorkeling equipment with guides and instructors, ice cold sodas, mineral water and beer. Buffet lunch with a delicious Zanzibari seafood includes grilled fish, slipper lobster and calamari. Fruits and coffee are also served.
When the ride is high you can also explore the natural lagoon found on Kwale Island. This lagoon is surrounded by a mangrove forest, where you can swim for an unforgettable experience.
The day is rounded off by returning to Fumba under traditional lanteen sail.
Nungwi - Northern Zanzibar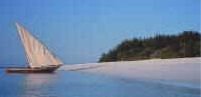 Begin your tour north with a visit to Mangapwani cave, 30 minutes drive from Zanzibar town.
After the official closure of the Slave Market, in June 1873, the cave was used as a secret hideout; from where the slaves could be 'illegaly' led out to sea, through a secret passage, and then transported by dhow.
An hour on from the cave you will reach the crystal clear waters of Nungwi; an excellent place for diving, snorkelling, swimming and sunbathing.
As Zanzibar is a turtle conservation area you can also see the natural turtle aquarium here. You can also visit a lace where local villagers continue to build dhows and boats, using the traditional tools of the ancestors.
Credit

Jefferson Mbaga of Travel Zanzibar & Safaris.
Regional Directory - Search The Web - Top Travel Blogs and Websites: Africa.

If you find Travel Notes useful, please take a moment to like us on Facebook and share with your friends on social media.