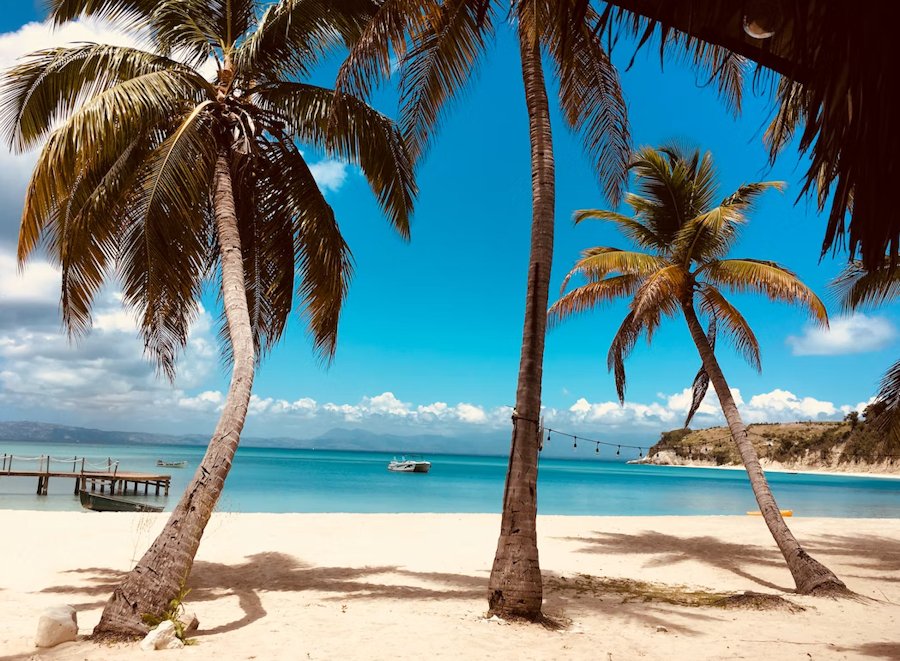 Photo by Claudia Altamimi on Unsplash.
Travel Notes: Travel Notes Directory - Caribbean Listings.

From Anguilla to Venezuela, sailing yachts to diving off reefs, there's a lot going on above and below the water in The Caribbean.
Caribbean Travel Notes:
Cyber travellers and virtual tourists can find out more about Caribbean destinations with background information, travel articles and related links.
All-Inclusive Caribbean Honeymoon Packages:
If you're looking for an all-inclusive honeymoon package, try Beaches for 5‐Star Luxury on Jamaica and Turks & Caicos Islands.
Honeymoons in The Caribbean:
Soak up endless sandy beaches, crystal clear waters, and a unique laid-back way of life on a Caribbean honeymoon with Kuoni. Your first holiday together as newlyweds could be the ultimate in relaxation, with pristine beaches, azure waters and exquisite spas. The Caribbean is a spectacular honeymoon destination.
Ultimate Caribbean Honeymoon Destinations:
Depending on whether you're hoping to spend your nights out on the town or laze away on a private corner of a relaxing beach, the Caribbean is the perfect destination for your romantic getaway.
Sub Categories

Add Your Travel Listing to Travel Twip.
Travel Notes Online Guide to Travel
The Travel Notes Online Guide to Travel helps visitors plan their trip with country and city travel guides, local tourist information, reviewed web sites, and regular travel articles.

Join Michel on Meta-Travel.

Airlines and Airports.

Add a Business Listing - Add a Destination - Add a Place to Stay - Add URL.


If you find Travel Notes useful, please take a moment to like us on Facebook and share with your friends on social media.