Guilin and Yangshuo Chinese Limestone Peaks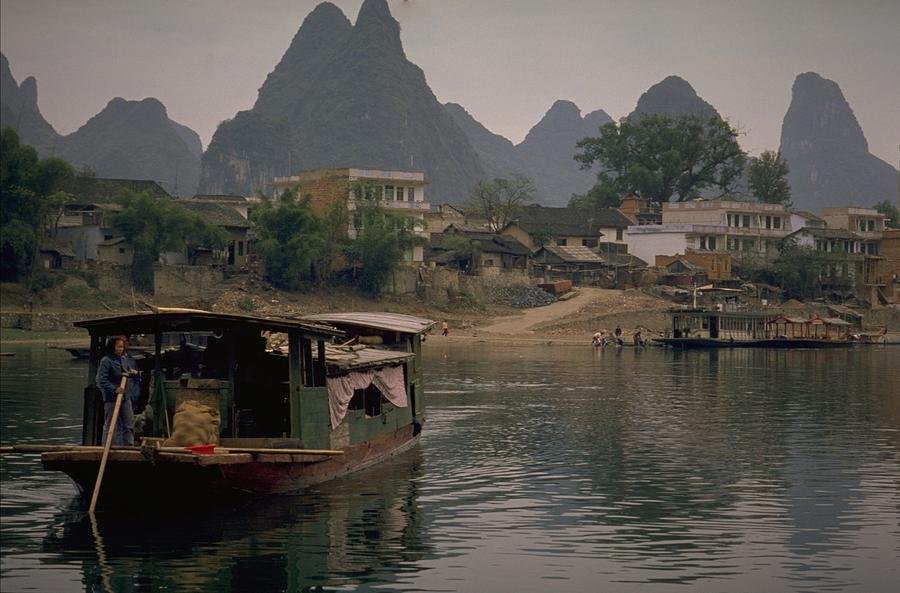 Travel Pics: How Locals Cross the Li River in China
Guilin is flat enough to cycle around and then these magnificent limestone peaks rise up in front of you.
Without a bridge, this is how the locals ferry goods across the river.
A cruise down the river, from Guilin to Yangshuo, passes through some of China's most magnificent scenery.
Nature has spent 70 million years perfecting the sculptures around this part of the Li River; revealing a landscape that is truly awesome.
Photo by Michel Guntern.
Location Scouting
Things to do on Location
China Tourism:
China travel and tourist information with links to official travel and tourism websites and local resources for visitors to China.
Where to Stay in Guilin, China
Hotels in Guilin, China.
Travel Notes Online Guide to Travel

The Travel Notes Online Guide to Travel helps visitors plan their trip with country and city travel guides, local tourist information, reviewed web sites, and regular travel articles.
Museum-quality Travel Photography Prints can instantly transform your home or office into a spectacular location.
Browse our Collection of Travel Photos for more inspiring travel images featuring some wonderful travel destinations and find out more about the story behind the pictures.
Travel and Tourism Guides on Travel Notes
If our travel photography hits the sweet spot, please take a moment to like us on Facebook and share with your friends on social media.


Travel & Tourism With Industry Professionals.

Piggy Went to Market, Ecuador.