Boy Buddhist in Bodh Gaya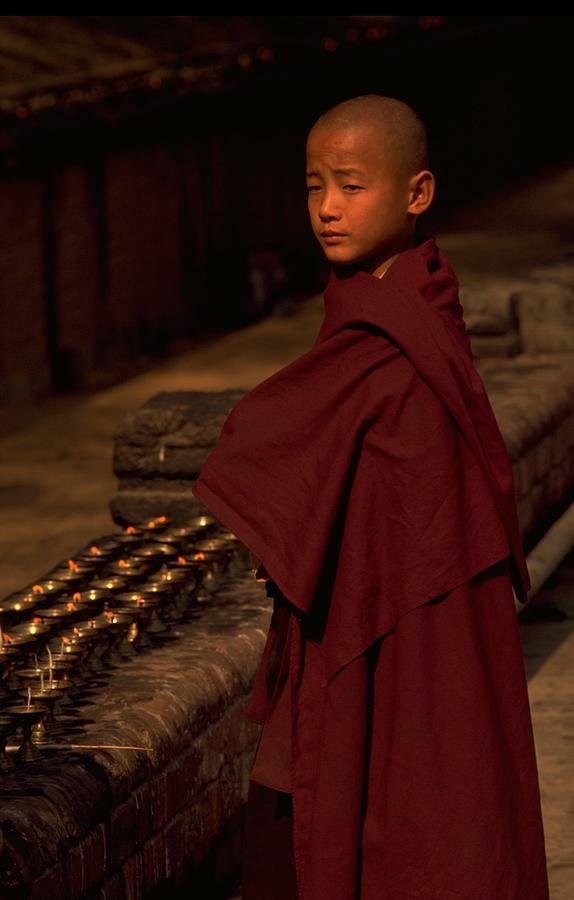 Travel Pics: Novice Monk Meditates in Bodh Gaya, India
Young novice monk in maroon robe, with plenty of time to learn the way of life, meditates beside candles in the afternoon sun at Mahabodhi Temple, India.
Bodh Gaya's Mahabodhi Temple gained its UNESCO World Heritage Listing in 2002.
A religious site and place of pilgrimage, Bodh Gaya (in Bihar State) is where Gautama Buddha is said to have obtained enlightenment; after meditating under the Bodhi tree, for 49 days.
For Buddhists, Bodh Gaya is the most important of the main four pilgrimage sites related to the life of Gautama Buddha; something akin to Mecca for Muslims.
Bodh Gaya is about 12km from Gaya City, where overnight trains connect with Kolkata (Calcutta).
The best time to visit is November to March; with December and January considered the high season.
Photo by Michel Guntern.
Location Scouting
Things to do on Location
India Tourism:
India travel and tourist information with links to official travel and tourism websites and local resources for visitors to India.
Where to Stay in Bodh Gaya, India
Hotels in Bodh Gaya, India.
Travel Notes Online Guide to Travel

The Travel Notes Online Guide to Travel helps visitors plan their trip with country and city travel guides, local tourist information, reviewed web sites, and regular travel articles.
Museum-quality Travel Photography Prints can instantly transform your home or office into a spectacular location.
Browse our Collection of Travel Photos for more inspiring travel images featuring some wonderful travel destinations and find out more about the story behind the pictures.
Travel and Tourism Guides on Travel Notes
If our travel photography hits the sweet spot, please take a moment to like us on Facebook and share with your friends on social media.


Travel & Tourism With Industry Professionals.

Peter and Paul Cathedral.