Stonehenge, UNESCO World Heritage Site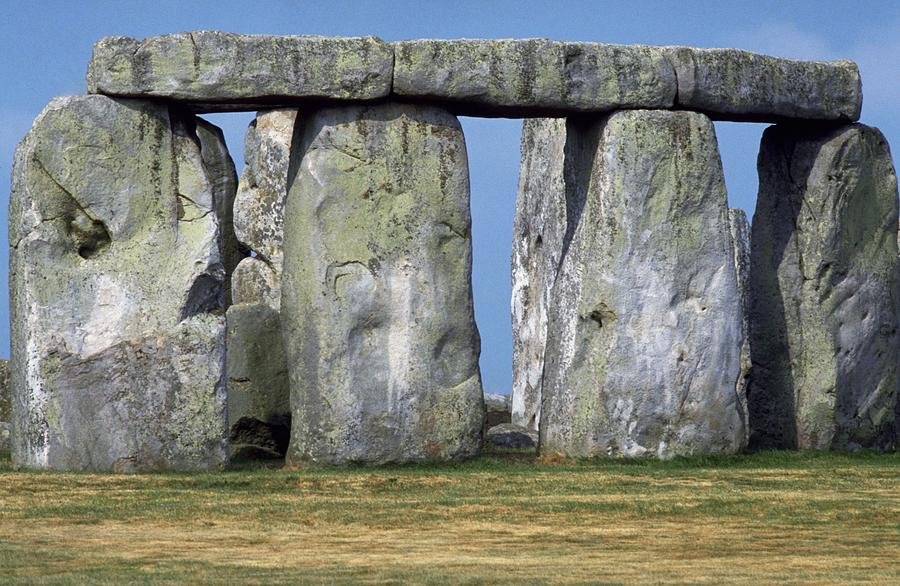 Travel Pics: Stonehenge Stones Stand The Test of Time
Located in Wiltshire, about eight miles north of Salisbury and two miles west of Amesbury, Stonehenge was added to the UNESCO World Heritage List in 1986.
One of the most famous landmarks in the world, we usually see these ancient monumental stones photographed in a circle; and often appearing relatively small in the frame.
When Stonehenge was first opened to the public, it was possible to get up close to the stones and even walk around them as I did, before ropes and a visitor's centre were introduced.
In this picture I wanted to give a true feel of the stones; a sense of their great size, perceived weight, awesome power, mystical sense, and possible healing energy.
Photo by Michel Guntern.
Location Scouting
Things to do on Location
UK Tourism:
United Kingdom travel and tourist information with links to official travel and tourism websites and local resources for visitors to Great Britain.
Where to Stay in Salisbury, United Kingdom
Hotels in Salisbury, United Kingdom.
Travel Notes Online Guide to Travel

The Travel Notes Online Guide to Travel helps visitors plan their trip with country and city travel guides, local tourist information, reviewed web sites, and regular travel articles.
Museum-quality Travel Photography Prints can instantly transform your home or office into a spectacular location.
Browse our Collection of Travel Photos for more inspiring travel images featuring some wonderful travel destinations and find out more about the story behind the pictures.
Travel and Tourism Guides on Travel Notes
If our travel photography hits the sweet spot, please take a moment to like us on Facebook and share with your friends on social media.


Travel & Tourism With Industry Professionals.

Cuba Calle in Havana.