Tourists in Budapest, Capital of Hungary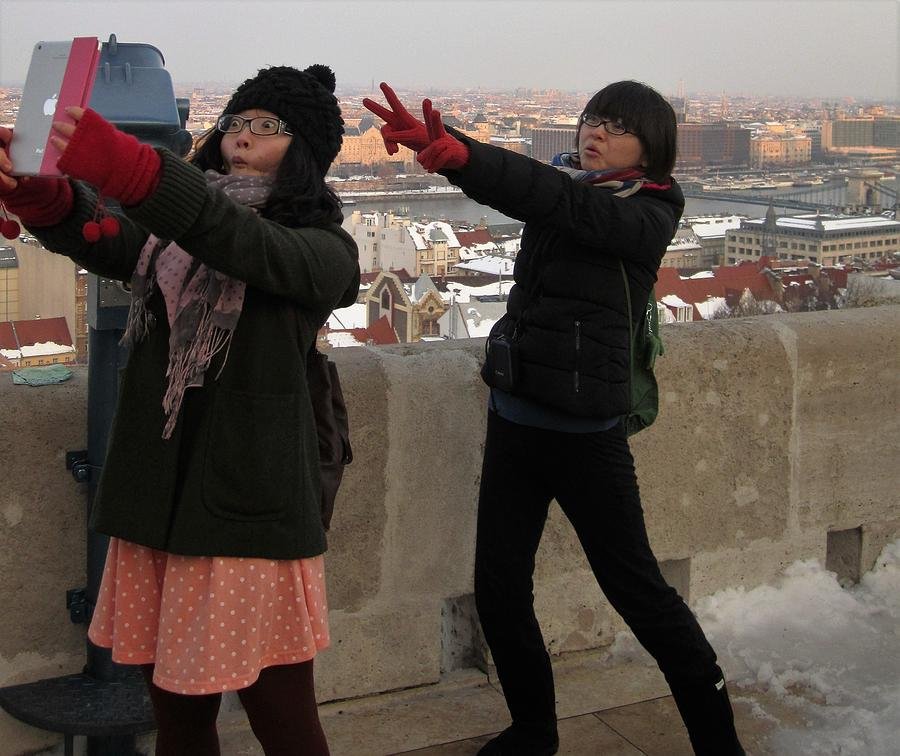 Travel Pics: Tourists Enjoying Themselves in Budapest With an Awesome iPad Selfie
The capital of Hungary is very popular with tourists from around the world.
Technology has changed the way we do things as young tourists to Europe's capital cities no longer admire the sights but flip out an iPad to frame a quick selfie of themselves making an impression and share it online almost instantly; most likely with GPS information automatically geotagged to the image.
These two girls were enjoying themselves up on Budapest's Fisherman's Bastian, but I doubt the Danube made it into the frame.
Photo by Michel Guntern.
Location Scouting
Things to do on Location
Hungary Tourism:
Hungary travel and tourist information with links to official travel and tourism websites and local resources for visitors to Hungary.
Where to Stay in Budapest, Hungary
Hotels in Budapest, Hungary.
Travel Notes Online Guide to Travel

The Travel Notes Online Guide to Travel helps visitors plan their trip with country and city travel guides, local tourist information, reviewed web sites, and regular travel articles.
Museum-quality Travel Photography Prints can instantly transform your home or office into a spectacular location.
Browse our Collection of Travel Photos for more inspiring travel images featuring some wonderful travel destinations and find out more about the story behind the pictures.
Travel and Tourism Guides on Travel Notes
If our travel photography hits the sweet spot, please take a moment to like us on Facebook and share with your friends on social media.


Travel & Tourism With Industry Professionals.

Holy Cow in India.