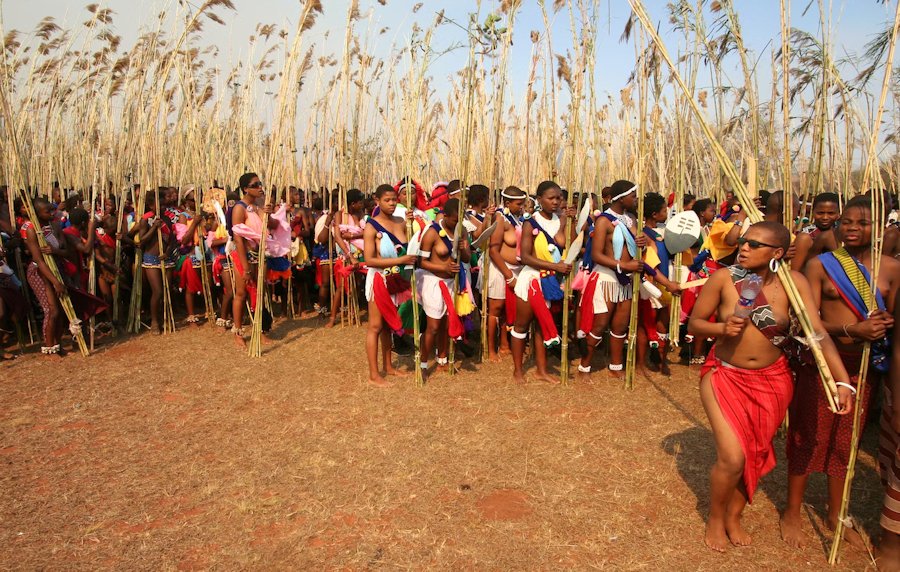 Swaziland by Kerrin Naude on Unsplash.
Travel Notes: Africa - Eswatini Travel Notes.

Short URL: https://tnot.es/SZ
Eswatini Travel and Tourism on Travel Notes

Find Eswatini Travel and Tourist Information with links to official travel and tourism websites and state resources for visitors to Swaziland.
About Swaziland
Swaziland, officially renamed as Eswatini in 2018, is a small independent monarchy squeezed in between the Republic of South Africa and Mozambique.
Map of Eswatini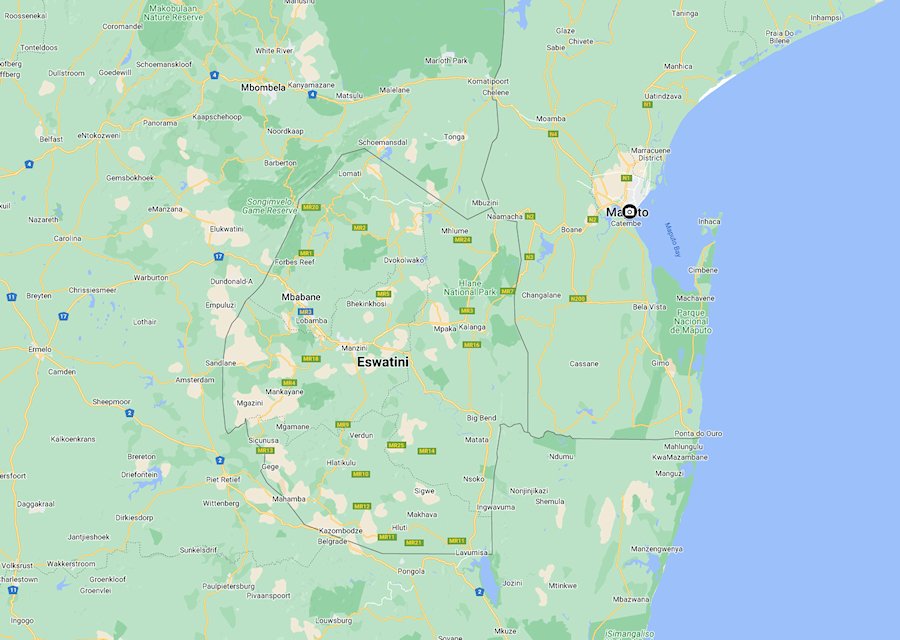 Countries neighbouring Eswatini: Mozambique and South Africa.
Swaziland Travel Guides - Swaziland Maps.
Under the leadership of Sobhuza, the Swazi people retreated from Zulu attacks during the mfecane, or crushing, into the area of Swaziland about 1820.
European settlers entered the area during the 1880s and an Anglo-Boer convention of 1894 placed Swaziland under the administration of the Union of South Africa.
The nation attained full independence on September 6, 1968, with King Sobhuza II as head of state.
The capital of Eswatini sits on a high plateau, in the western part of the country, near the border with South Africa.
Mbabane grew up in the late 19th century near the residence of the Swazi king Mbandzeni, and developed as an administrative centre while Swaziland was a British dependency, between 1903 and 1968.
The official languages of Eswatini are siSwati, a Bantu language, and English.
Lobamba is the royal capital and Manzini is the other main town; on the way to Maputo, in Mozambique.
Malolotja Nature Reserve
At 1829 m., Ngwenya Mountain is Eswatini's second highest. This 18,000 hectares park drops to 640 m. in the Nkomati River Valley, providing a diversity in flora and fauna.
Mantenga Cultural Village
This open air living museum is a faithful replica of a polygamous Swazi homestead of a century ago. The building materials are strictly traditional: poles, grass, reeds, leather strips, earth and dried cow-dung.
Travel Notes Online Guide to Travel
The Travel Notes Online Guide to Travel helps visitors plan their trip with country and city travel guides, local tourist information, reviewed web sites, and regular travel articles.

Join Michel on Meta-Travel.

Airlines and Airports.

Add a Business Listing - Add a Destination - Add a Place to Stay - Add URL.



Affiliates - Africa Tourism - Africa Travel Websites.
If you find Travel Notes useful, please take a moment to like us on Facebook and share with your friends on social media.
Travel and Tourism with Industry Professionals