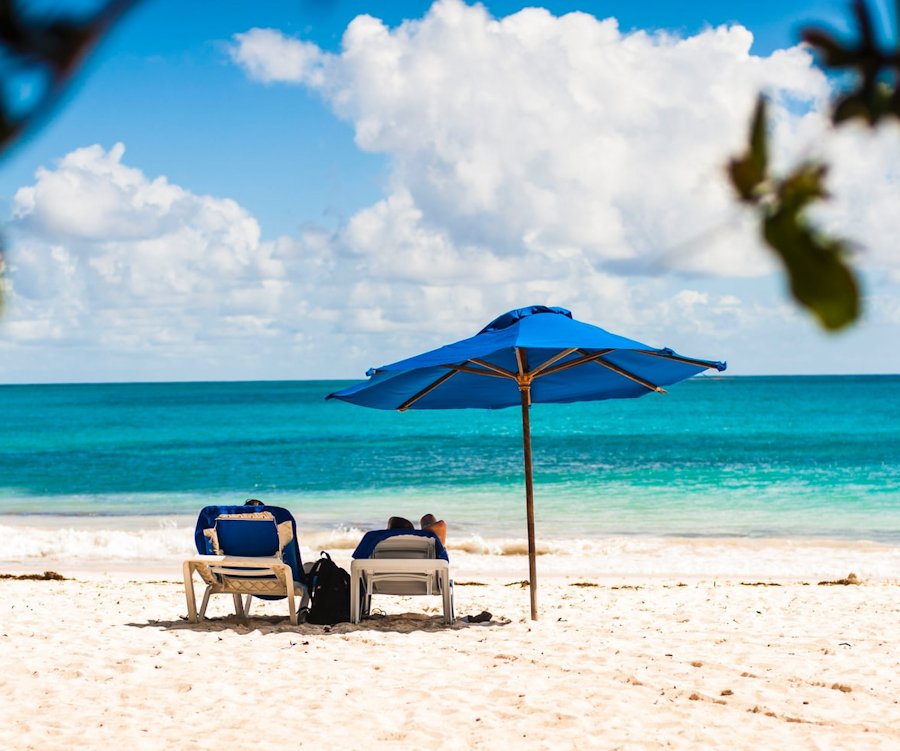 Barbados by Tom Jur on Unsplash.
Travel Notes: Latin America - Caribbean - Barbados Travel Notes.

Short URL: https://tnot.es/BB
Barbados Travel and Tourism on Travel Notes

Find Barbados Travel and Tourist Information with links to official travel and tourism websites and state resources for visitors to Barbados.
About Barbados
With its stunning beaches, rich culture, and friendly locals, Barbados is a beautiful destination offering visitors to the island a mix of relaxation and adventure.
Map of Barbados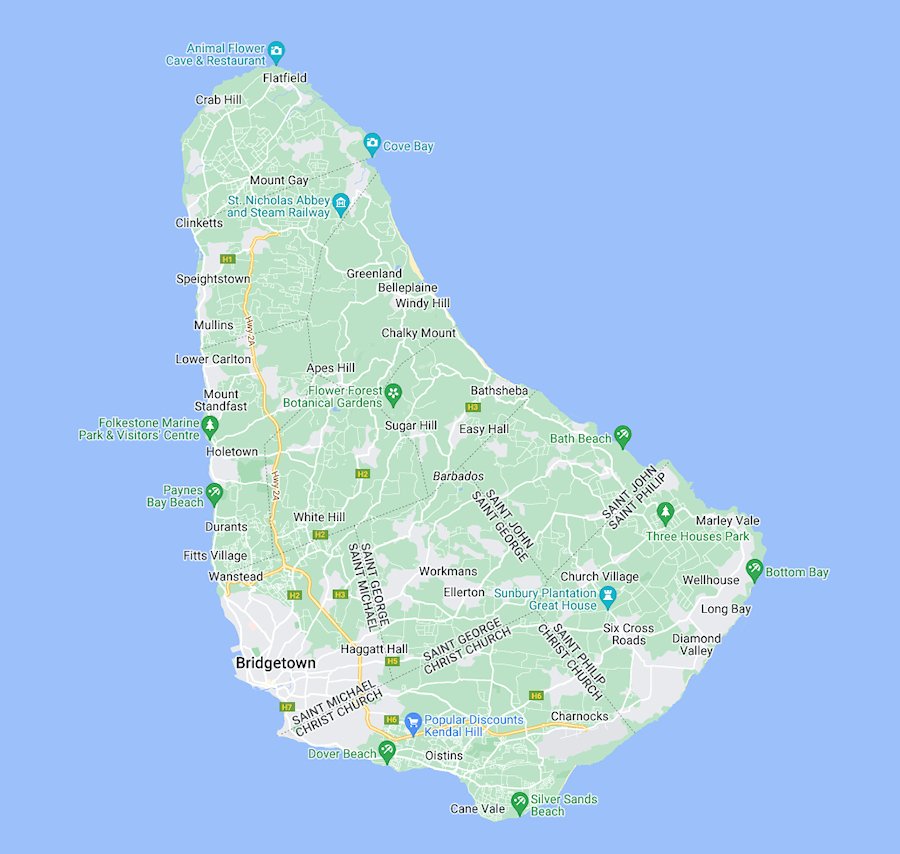 The island of Barbados was made an English Crown possession in 1663, although other explorers had probably landed on the island before.
Barbados entered the Commonwealth of Nations as an independent state in 1966.
Barbados is a small island nation located in the eastern Caribbean, known for its stunning beaches, tropical climate, and vibrant culture.
It is a former British colony and gained independence in 1966, but it remains a member of the Commonwealth of Nations.
Language and Culture
Barbados has a population of around 290,000 people, and English is the official language.
The culture of Barbados is a rich blend of African, European, and Caribbean influences.
The island has a strong literary tradition, with writers such as George Lamming and Kamau Brathwaite gaining international acclaim.
Barbadian music is also well-known, with calypso and soca being popular genres.
Republic
Although there wasn't a national referendum on the subject, Barbados severed ties with the British Monarchy and became a Republic on 30th November, 2021.
The capital of Barbados, founded by the English in 1628, is situated on Carlisle Bay; in the south-west of the island.
Map of Bridgetown
Like London, Bridgetown also has a Trafalgar Square, with its very own statue of Nelson.
Garrison Savannah, a former parade ground, is now host to international cricket matches and other sporting events.
Barbados is a beautiful and welcoming destination that offers a unique blend of culture, history, and natural beauty.
Barbados has a strong tourism industry, with many visitors drawn to its white-sand beaches, crystal-clear waters, and abundant marine life.
The island is also known for its excellent restaurants, music festivals, and sports events, including cricket, which is the national sport.
Planning a Trip to Barbados
If you're planning a visit to Barbados, here are some things you might want to consider.
Best Time to Visit
The best time to visit Barbados is between December and April, when the weather is dry and temperatures are mild.
However, this is also peak tourist season, so prices can be higher.
Etiquette
Barbadians are known for being friendly and welcoming, but it's important to be respectful of local customs and traditions.
Dress modestly when visiting churches and other religious sites, and always ask permission before taking photos of people.
Food and Drink
Barbados is known for its delicious cuisine, which blends African, Caribbean, and European influences.
Some must-try dishes include flying fish and cou cou, fish cakes, and macaroni pie.
The island is also famous for its rum, so be sure to try a rum punch while you're there.
Getting to Barbados
You can fly to Barbados from many major cities around the world, including New York, London, Toronto, and Miami.
The Grantley Adams International Airport is located in Christ Church, on the southern coast of the island.
Safety
Barbados is generally a safe place to visit, but it's always a good idea to take precautions like locking your valuables in a safe and avoiding isolated areas at night.
Thanks to Tourism
Thanks to tourism, Barbados no longer has to rely so heavily on the price of sugar and the export of rum - foreigners now fly in to drink it.
Things to Do in Barbados
There are plenty of things to do in Barbados, including visiting historic sites like St. Nicholas Abbey and the Garrison Historic Area, exploring the underwater world with a scuba diving or snorkeling excursion, and enjoying the nightlife in St. Lawrence Gap.
Barbados Excursions
Visitors to Barbados
About Barbados:
Discover what makes Barbados such a special place and how to experience the wonders of the island when you visit.
Barbados Beaches:
As a tropical island, Barbados has plenty of beaches to choose from.
Barbados' Best Kept Secrets:
Let's be honest, best kept secrets are always worth sharing.
Where to Stay in Barbados
There are many options for accommodations in Barbados, ranging from luxury resorts to budget-friendly guesthouses.
Some popular areas to stay include St. James, St. Lawrence Gap, and Bridgetown.
Barbados Travel Guide - Barbados Maps.
Weather in the Caribbean:
Local weather forecasts for destinations around the Caribbean region.
Travel Notes Online Guide to Travel
Africa - Asia - Caribbean - Europe - Middle East - North America - Oceania - South America.

The Travel Notes Online Guide to Travel helps visitors plan their trip with country and city travel guides, local tourist information, reviewed web sites, and regular travel articles.
Travel and Tourism Guides on Travel Notes
If Travel Notes has helped you, please take a moment to like us on Facebook and share with your friends on social media.


Travel & Tourism With Industry Professionals.

Belize.