Brunei Mosque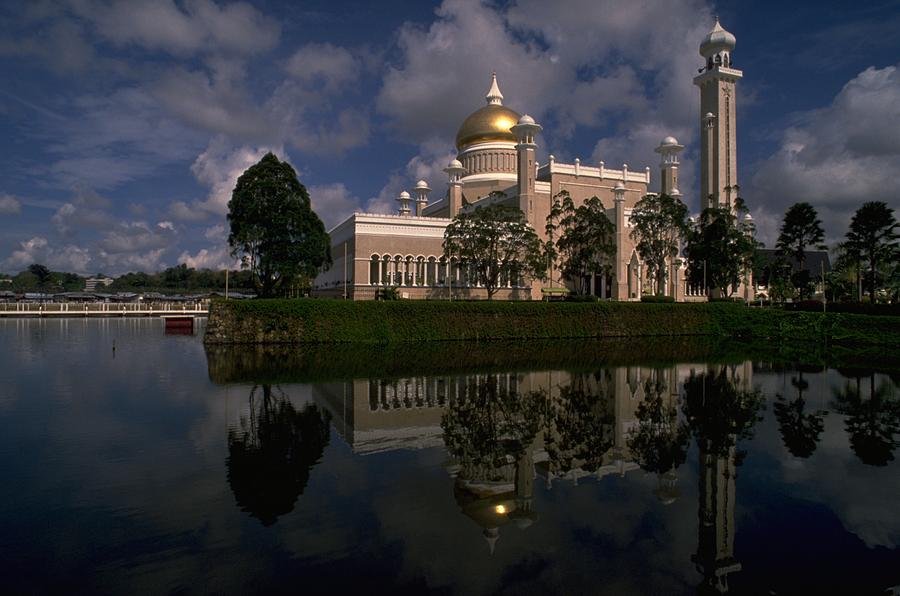 Travel Pics: Reflecting on The Sultan Omar Ali Saifuddin Mosque, Brunei
The Sultan Omar Ali Saifuddin Mosque dominates the skyline of Bandar Seri Begawan, the capital of the Sultanate of Brunei.
Built in 1958, the mosque is named after the 28th Sultan of Brunei. If you can't remember his name though, most people will know what you mean if you say the 'Brunei Mosque'.
Surrounded by an artificial lagoon the mosque's most distinguishable feature is its golden dome; which reflects nicely in the pool of water.
Photo by Michel Guntern.
Location Scouting
Things to do on Location
Brunei Tourism:
Brunei travel and tourist information with links to official travel and tourism websites and local resources for visitors to Brunei.
Where to Stay in Bandar Seri Begawan, Brunei
Hotels in Bandar Seri Begawan, Brunei.
Travel Notes Online Guide to Travel

The Travel Notes Online Guide to Travel helps visitors plan their trip with country and city travel guides, local tourist information, reviewed web sites, and regular travel articles.
Museum-quality Travel Photography Prints can instantly transform your home or office into a spectacular location.
Browse our Collection of Travel Photos for more inspiring travel images featuring some wonderful travel destinations and find out more about the story behind the pictures.
Travel and Tourism Guides on Travel Notes
If our travel photography hits the sweet spot, please take a moment to like us on Facebook and share with your friends on social media.


Travel & Tourism With Industry Professionals.

Guatemala Markets and Volcanoes.