Champagne Sunset at the Top End in Darwin, Australia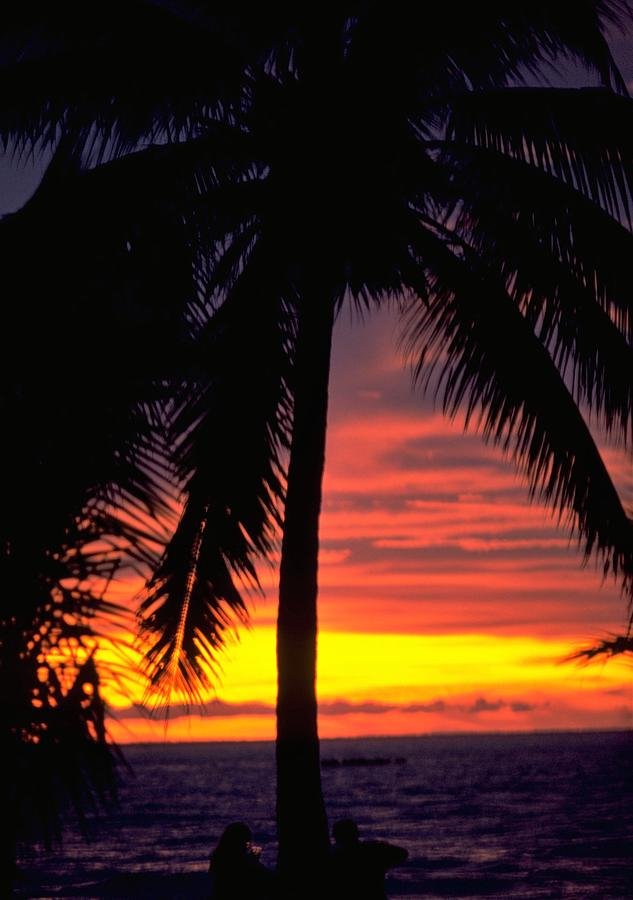 Travel Pics: A Top End Sunset to Savour With a Glass of Champagne
Romantic couple enjoying a glass of champagne under a Darwin palm tree, during sunset at the Top End of Australia.
What better way to enjoy nature's light show than clinking a glass of sparkly with the one you love.
The bubbles rise as the sun sets and the colour of romance reflects in the loving couple's eyes.
Sunsets in Darwin are big business; from sunset cruises to the food and craft Sunset Market at Mindil Beach.
Of course you can catch a glorious sunset for free just about anywhere along Darwin's shoreline; East Point, Fannie Bay, along The Esplanade and down at the wharf.
For palm trees, head out to Nightcliff.
If you can't be there, you can always hang the picture on your wall and dream.
Photo by Michel Guntern.
Location Scouting
Things to do on Location
Australia Tourism:
Australia travel and tourist information with links to official travel and tourism websites and local resources for visitors to Australia.
Where to Stay in Darwin, Australia
Hotels in Darwin, Australia.
Travel Notes Online Guide to Travel

The Travel Notes Online Guide to Travel helps visitors plan their trip with country and city travel guides, local tourist information, reviewed web sites, and regular travel articles.
Museum-quality Travel Photography Prints can instantly transform your home or office into a spectacular location.
Browse our Collection of Travel Photos for more inspiring travel images featuring some wonderful travel destinations and find out more about the story behind the pictures.
Travel and Tourism Guides on Travel Notes
If our travel photography hits the sweet spot, please take a moment to like us on Facebook and share with your friends on social media.


Travel & Tourism With Industry Professionals.

Boy Buddhist in Bodh Gaya.