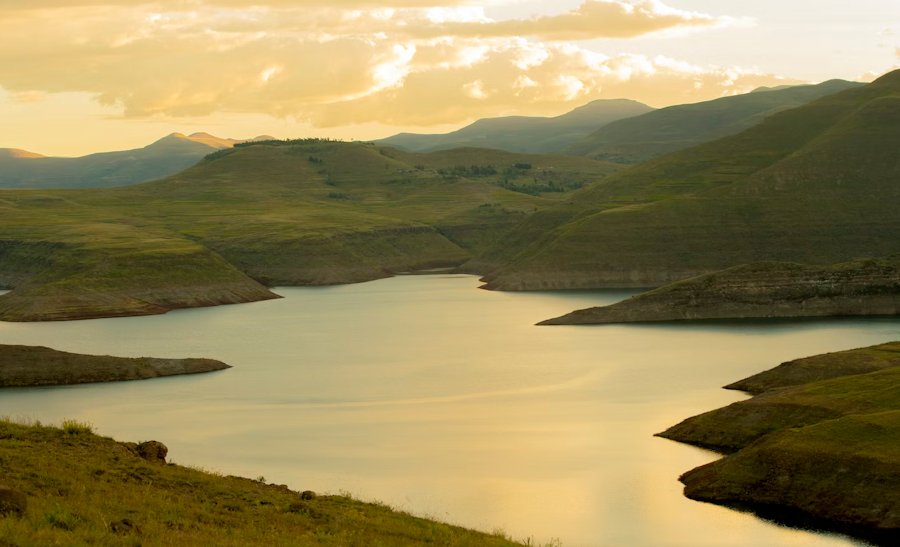 Lesotho by Tatenda Mapigoti on Unsplash.
Travel Notes: Africa - Lesotho Travel Notes.
Short URL: https://tnot.es/LS
Lesotho Travel and Tourism on Travel Notes

Find Lesotho Travel and Tourist Information with links to official travel and tourism websites and state resources for visitors to Lesotho.
About Lesotho
Lesotho, formerly Basutoland, is a small, mountainous monarchy in South Africa; heavily dependant on its neighbour.
Map of Lesotho
Travel in Lesotho
The mountainous terrain makes many areas of Lesotho only accessible by horse or donkey; although more roads are being constructed for the Highlands Water Scheme.
Lesotho Travel Guides - Lesotho Maps.
Weather in Africa:
Local weather forecasts for destinations around Africa.
The loti is fixed to the South African rand, with bank interest rates also linked to those of Lesotho's neighbour.
Moshoeshoe I, became undisputed leader of the Sotho people after setting up his headquarters at Thaba Bosiu and rallying the people against their foes in 1824.
From 1838 Moshoeshoe I fought off the expansionist Boers in numerous border clashes.
When the balance of power began to go against the Sotho, the British government eventually made his kingdom the British protectorate of Basutoland in 1868.
After his death, in 1870, the heirs of Moshoeshoe I became paramount chiefs.
Rejecting incorporation in South Africa as provided for in the South African Act of Union of 1910, Basutoland became independent as Lesotho on October 4, 1966.
On Independence Lesotho became a monarchy and the paramount chief, Moshoeshoe II, formally its king.
Maseru, linked to South Africa by rail, was a small trading post until Moshoeshoe I, chief of the Basuto, made it his capital in 1869.
Other communities of note in Lesotho are Mafeteng and Teyateyaneng.
Hotels in Lesotho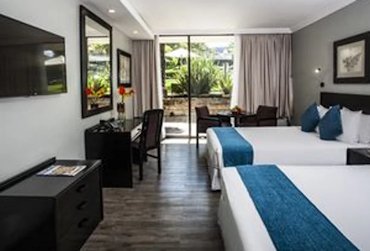 Avani Maseru Hotel: 12 Orpen Road, Maseru, Lesotho.
Combining just the right blend of comfort, style, and service in the heart of Lesotho's capital city. Chill out by the pool, head out to explore the city, munch on tasty bites and snacks, or host an event in one of the hotel's flexible workspaces.
Guests at the Avani Maseru Hotel (Maseru Sun) rated the hotel's general cleanliness, fine dining and great location.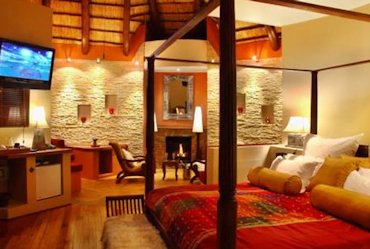 Maliba Lodge: Butha-Buthe, Lesotho.
If you're looking for luxury accommodation in Butha-Buthe, you can't go far wrong in Lesotho's first and only 5-star lodge. Stay in chalets that are exclusively yours.
Guests at the Maliba Lodge Lesotho were impressed with the delicious food, excellent service and wonderful views.
The Orange River rises on the western slope of the Drakensberg range, in north-east Lesotho.
The river flows south-west through the landlocked monarchy and enters South Africa.
Travel Notes Online Guide to Travel
The Travel Notes Online Guide to Travel helps visitors plan their trip with country and city travel guides, local tourist information, reviewed web sites, and regular travel articles.

Join Michel on Meta-Travel.

Airlines and Airports.

Add a Business Listing - Add a Destination - Add a Place to Stay - Add URL.



Affiliates - Africa Tourism - Africa Travel Websites.
If you find Travel Notes useful, please take a moment to like us on Facebook and share with your friends on social media.
Travel and Tourism with Industry Professionals