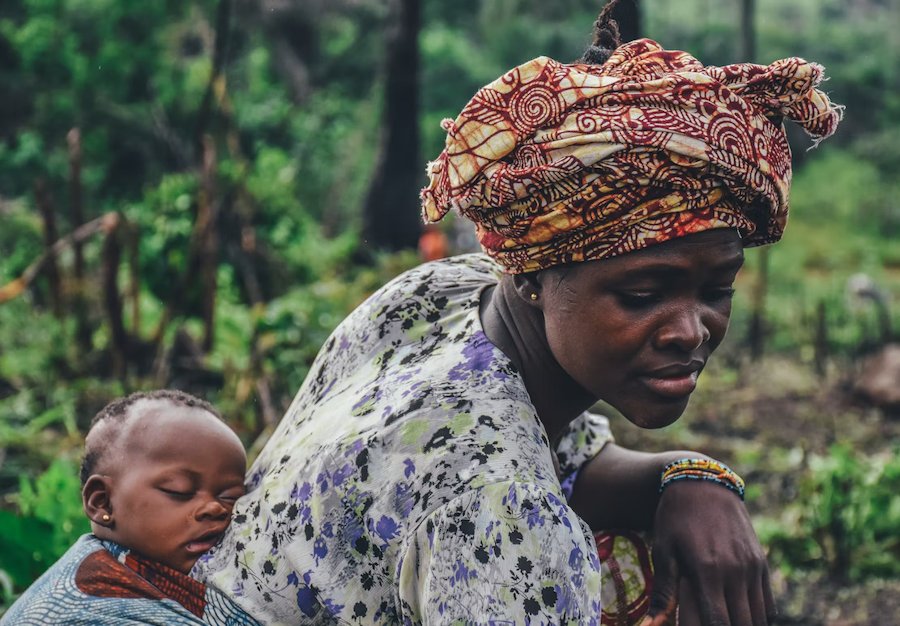 Sierra Leone by Annie Spratt on Unsplash.
Travel Notes: Africa - Sierra Leone Travel Notes.
Short URL: https://tnot.es/SL
Sierra Leone Travel and Tourism on Travel Notes

Find Sierra Leone Travel and Tourist Information with links to official travel and tourism websites and state resources for visitors to Sierra Leone.
About Sierra Leone
To Pedro da Cintra, the Portuguese explorer who visited the coast in 1460, the coastal mountains looked like lion's teeth - so he named the country Lion Mountains; Sierra Leone, in Portuguese.
Map of Sierra Leone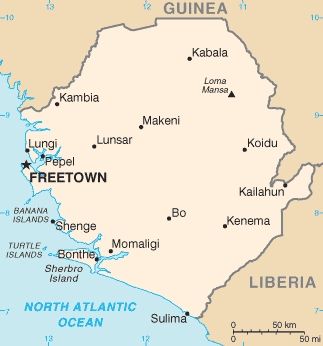 Countries neighbouring Sierra Leone:
Guinea and Liberia.
Sierra Leone, a former British colony, gained independence on April 27th, 1961.
Sierra Leone Guides - Sierra Leone Maps.
Weather in Africa:
Local weather forecasts for destinations around Africa.
Rail
There are no longer railways in Sierra Leone, except for a line between Marampa and the port of Pepel; for the transportation of minerals.
Airlines and Airports:
Sierra Leone Airlines is the national carrier, and several foreign airlines also fly into Lungi International Airport; to the north of Freetown.
Language
The official language of Sierra Leone is English, while Mende and Temne are the most widely spoken of the African languages.
Krio, is the English patois spoken in and around the capital.
The capital of Sierra Leone is situated on the Cape Sierra Leone peninsula.
The settlement of Freetown was founded in 1787, to accommodate slaves in transit across the Atlantic, who were freed by the British navy.
The Anglican St George's Cathedral dates from 1828.
There are some long sandy beaches near Freetown, and it's a long way from being a drastic tourist destination.
Travel Notes Online Guide to Travel
The Travel Notes Online Guide to Travel helps visitors plan their trip with country and city travel guides, local tourist information, reviewed web sites, and regular travel articles.

Join Michel on Meta-Travel.

Airlines and Airports.

Add a Business Listing - Add a Destination - Add a Place to Stay - Add URL.



Affiliates - Africa Tourism - Africa Travel Websites.
If you find Travel Notes useful, please take a moment to like us on Facebook and share with your friends on social media.
Travel and Tourism with Industry Professionals