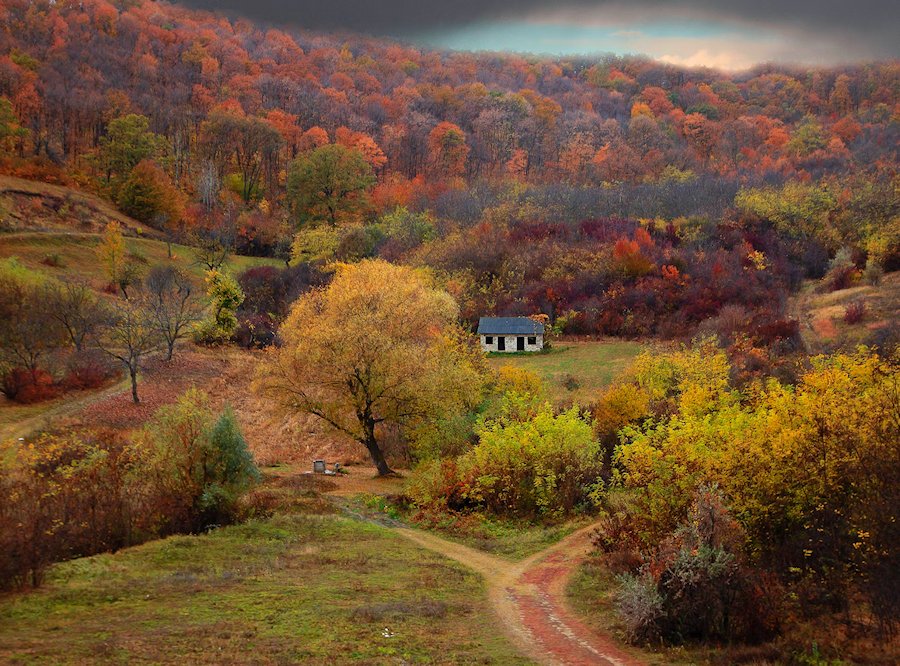 Republic of Moldova by Maria Lupan on Unsplash.
Travel Notes: Europe - Moldova Travel Notes.


Short URL: https://tnot.es/MD
Moldova Travel and Tourism on Travel Notes

Find Moldova Travel and Tourist Information with links to official travel and tourism websites and state resources for visitors to Moldova.
About Moldova
One of the least visited countries in Europe, Moldova's unique charm makes it a great destination for travellers looking for an off the beaten track experience.
The former Moldavian Soviet Socialist Republic is situated between Romania and Ukraine.
Map of Moldova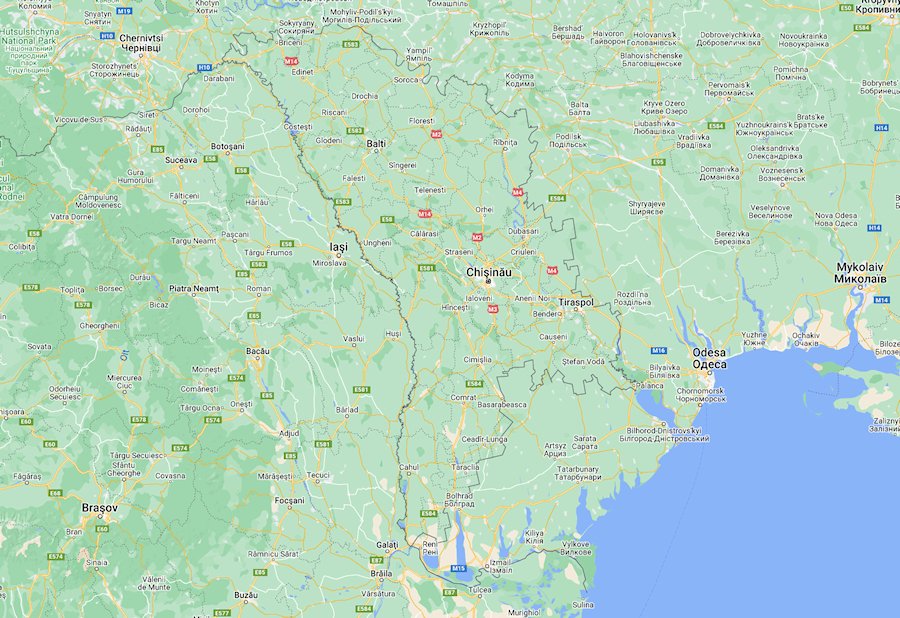 The republic's present-day territory was not called Moldova, or Moldavia, until 1940.
Historically, much of the country was referred to as Bessarabia, and Moldova was a much larger area stretching from the Black Sea to Bukovina.
The Republic of Moldova is a landlocked country located in Eastern Europe.
Moldova shares borders with Romania to the west and Ukraine to the north, east, and south.
Capital and Largest City
The capital city of Moldova is Chișinău.
It is the country's largest city and serves as its political, economic, and cultural centre.
Culture and Traditions
Moldova has a diverse cultural heritage influenced by its history and the traditions of various ethnic groups.
The country is known for its traditional folk music, dance, crafts, and cuisine.
Orthodox Christianity is the predominant religion in Moldova.
Economy
Moldova has a mixed economy, with agriculture, industry, and services sectors.
Although it is also known for its wine production and exports, Moldova remains one of the poorest countries in Europe, with significant economic challenges and emigration issues.
Government and Politics
Moldova is a parliamentary republic with a multi-party system.
The President is the head of state, while the Prime Minister is the head of government.
History
Moldova has a rich and complex history.
It was part of various empires and territories over the centuries, including the Roman Empire, Ottoman Empire, Russian Empire, and Soviet Union.
It declared independence from the Soviet Union on 27th August, 1991.
Language
The official language of Moldova is Romanian, which is also known as Moldovan.
Russian is also widely spoken and considered a de facto second language due to historical and cultural ties.
The country has faced political challenges and tensions, reflecting its geopolitical position between Europe and Russia.
Tourism
Moldova offers an unique cultural and historical experience for visitors.
Attractions include picturesque vineyards, medieval monasteries, traditional villages, and scenic landscapes.
The wine tourism industry has been growing in recent years, attracting visitors interested in wine tasting and vineyard tours.
Transnistria
Transnistria, a breakaway region located east of the Dniester River, is a delicate political issue in Moldova.
It declared independence from Moldova in 1990 but is not recognised internationally.
The status of Transnistria remains unresolved, and it continues to be a source of tension between Moldova and Russia.
Moldova's charm lies in its rich cultural heritage, scenic landscapes, and warm hospitality.
If you're planning to visit Moldova, here are some highlights and recommendations for your trip.
Remember to sample local Moldovan cuisine, such as mămăligă (polenta), plăcinte (pastries), and taste the local wines.
Chisinau
Start your journey in the capital city of Moldova, Chisinau.
Explore the city's wide boulevards, parks, and vibrant markets like the Central Market and the Milestii Mici Winery; home to one of the largest wine cellars in the world.
Take a guided tour through the labyrinth of underground tunnels and give their renowned wines a sniff.
Cricova Winery
Moldova is renowned for its wine-making traditions, and a visit to Cricova Winery is a must for wine enthusiasts.
This underground wine cellar stretches for miles and features tunnels filled with aging wine barrels.
Take a tour and indulge in wine tastings.
Orheiul Vechi
A short distance from Chisinau, you'll find Orheiul Vechi, an open-air archaeological and historical complex.
This site showcases ancient cave monasteries, the remains of a medieval fortress, and stunning views of the Raut River.
Soroca Fortress
Visit the Soroca Fortress, often referred to as the 'Moldovan Jerusalem'.
This medieval fortification offers panoramic views of the Dniester River and the surrounding countryside.
Inside the fortress, you can explore the History Museum and learn about the region's past.
Transnistria
Located on the eastern bank of the Dniester River, Transnistria is a breakaway region that declared independence from Moldova in 1990.
Explore the capital city, Tiraspol, and discover Soviet-era architecture, monuments, and the famous Kvint Distillery, known for its brandy production.
Tipova Monastery
Nestled along the Dniester River, Tipova Monastery is an unique cave monastery complex that dates back to the 11th century.
Tipova is one of the largest cave monasteries in Eastern Europe; featuring stunning rock formations and religious frescoes.
Saharna and Orhei Natural Reserves
For nature lovers, Saharna and Orhei Natural Reserves are worth visiting.
Saharna offers a picturesque waterfall surrounded by cliffs, while Orhei provides stunning landscapes with rolling hills, vineyards, and the Raut River.
The capital of Moldova, formerly known as Kishinev, is situated on the Byk River, in the central part of the country.
Map of Chisinau
Chisinau was captured by the Ottoman Turks in the 16th century and annexed by Russia in 1812; after one of the Russo-Turkish Wars.
Where to Stay in Chisinau
Dacia Hotel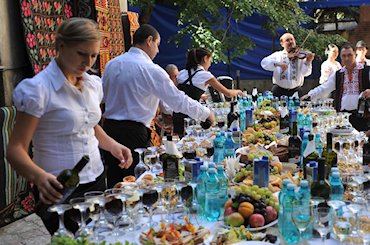 Dacia Hotel: 135 31 August Street, Chisinau.
Located in the heart of the business and cultural centre of the Moldavian capital, the Dacia Hotel offers 84 modern and comfortable rooms for guests seeking a quieter atmosphere.
Jolly Alon Hotel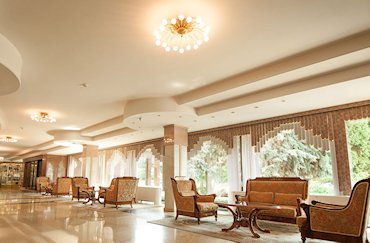 Jolly Alon Hotel: 37 Maria Cebotari Ulitsa, Chisinau.
Classic European charm, a wide choice of amenities, first class accommodations and courteous attention to service are a few of the attributes of the Jolly Alon; a luxury hotel located in the heart of Chisinau.
Radisson Blu Leogrand Hotel
Radisson Blu Leogrand Hotel: 77 Mitropolit Varlaam, Chisinau.
A shining jewel in the heart of Chisinau, this hotel gracefully blends the classic with contemporary amenities and service; offering guests fine dining, a lobby bistro and a casual pub.
Enjoy a variety of cuisines and international favourites in a formal dining setting at the Radisson Blu Leogrand Hotel restaurant.
Most Moldavians speak Romanian, and there are many Ukrainians and Russians in the country who speak their own languages.
Moldova Travel Guides - Moldova Maps.
Weather in Europe:
Local weather forecasts for destinations around Europe.
Travel Notes Online Guide to Travel
Africa - Asia - Caribbean - Europe - Middle East - North America - Oceania - South America.

The Travel Notes Online Guide to Travel helps visitors plan their trip with country and city travel guides, local tourist information, reviewed web sites, and regular travel articles.
Travel and Tourism Guides on Travel Notes
If Travel Notes has helped you, please take a moment to like us on Facebook and share with your friends on social media.


Travel & Tourism With Industry Professionals.

Monaco.