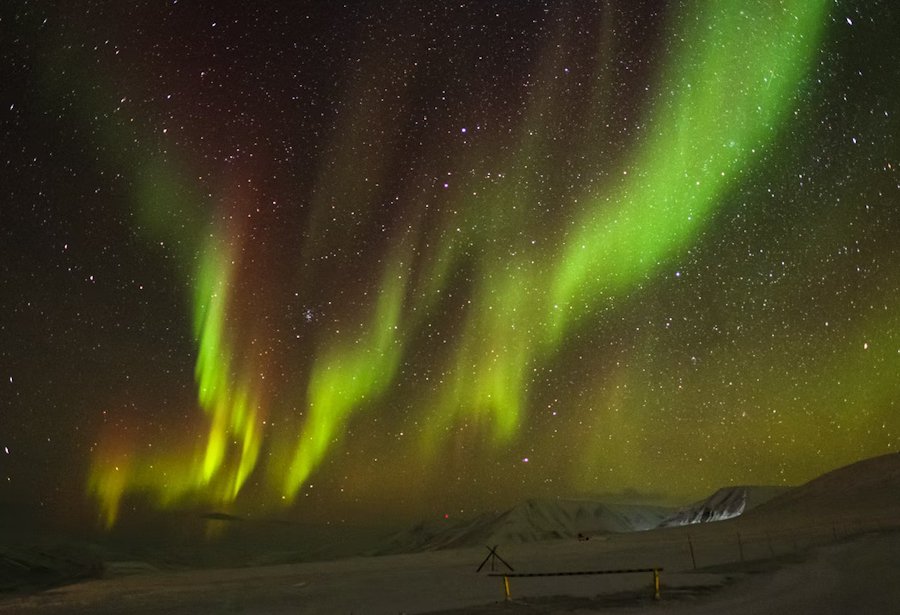 Longyearbyen, Svalbard by Cezary Morga on Unsplash.
Travel Notes: Europe - Svalbard Travel Notes.

Short URL: https://tnot.es/SJ
Svalbard (Spitsbergen) Travel and Tourism on Travel Notes

Find Svalbard Travel and Tourist Information with links to official travel and tourism websites and state resources for visitors to Svalbard (Spitsbergen).
About Svalbard
Svalbard, a part of Norway, is an archipelago in the Arctic Ocean, formerly Spitsbergen, between Norway and the North Pole.
From polar expeditions and wildlife watching to hiking and dog sledding, visitors to Svalbard can enjoy active adventures; if they can bear extreme conditions.
Map of Spitsbergen
Svalbard comprises all lands between latitude 74 and 81 North and between longitude 10 and 35 East.
The main islands of Svalbard are Spitsbergen, Nordaustlandet, Barentsoya, Edgeoya, Kong Karls Land, Prins Karls Forland, and Bjornoya.
To the uninitiated, Svalbard may seem desolate and barren with large open landscapes, sparse vegetation and endless glaciers. But if you look beyond this first impression, you will discover an eldorado of nature-based experiences – all year round.
Svalbard Discovery
Early Norwegian stories mentioned Svalbard, and the islands were rediscovered by a Dutch expedition under the navigator Willem Barents in 1596.
The first settlement was founded when the Norwegians started mining coal in the region during the 1890s and Norway's claim to the islands was formally recognised in 1920.
The islands of Svalbard were used for several polar expeditions, including that of Sir William Parry in 1827, Fridtjof Nansen in 1893, and Roald Amundsen and Umberto Nobile in 1926.
Svalbard Polar Travel
Come along on a unique journey to one of the world's most remote areas. Experience penguins, enormous mountains of ice and a spectacular landscape where man is still the exception rather than the rule.
Polar bear safaris and igloo camps, Hurtigruten Svalbard offers accommodation, restaurants and amazing experiences in the wild.
Svalbard Snowmobile Rental
One of the largest snowmobile rental firms on Svalbard, Svalbard Snoscooterutleie (Svalbard Adventures) also arrange guided snowmobile tours to different destinations on Svalbard.
Arctic Explorer - Svalbard - Spitsbergen.
Weather in Europe:
Local weather forecasts for destinations around Europe.
Travel Notes Online Guide to Travel
Africa - Asia - Caribbean - Europe - Middle East - North America - Oceania - South America.

The Travel Notes Online Guide to Travel helps visitors plan their trip with country and city travel guides, local tourist information, reviewed web sites, and regular travel articles.
Travel and Tourism Guides on Travel Notes
If Travel Notes has helped you, please take a moment to like us on Facebook and share with your friends on social media.


Travel & Tourism With Industry Professionals.

Sweden.