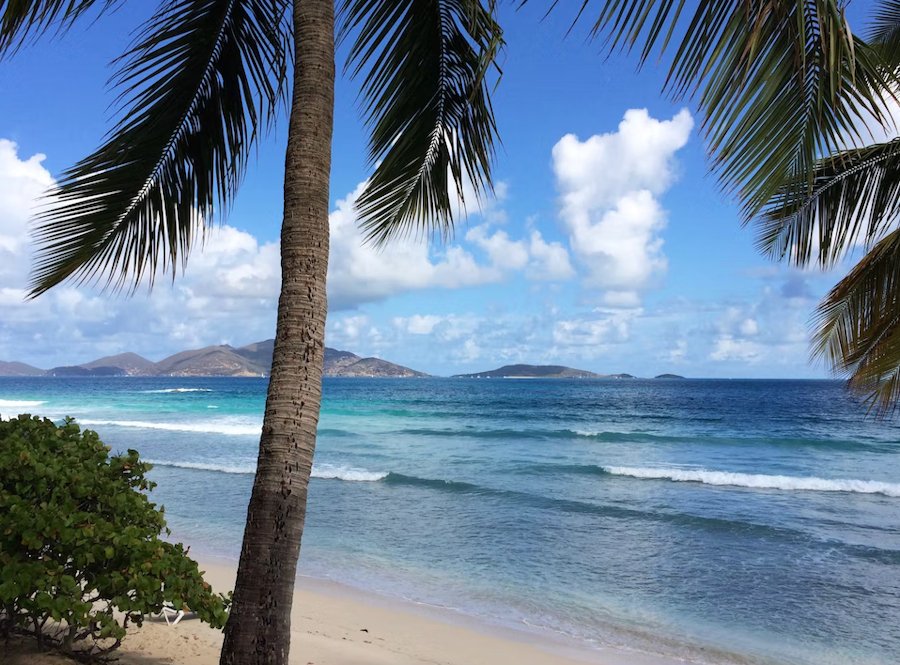 Tortola, British Virgin Islands by Matt Briney on Unsplash.
Travel Notes: Latin America - Caribbean - BVI Travel Notes.


Short URL: https://tnot.es/VG
British Virgin Islands (BVI) Travel and Tourism on Travel Notes

Find BVI Travel and Tourist Information with links to official travel and tourism websites and state resources for visitors to the British Virgin Islands.
About The British Virgin Islands
A dependency of the United Kingdom, the British Virgin Islands consist of 36 islands east of Puerto Rico, between the Atlantic Ocean and the Caribbean Sea; of which 16 are inhabited.
Map of The Virgin Island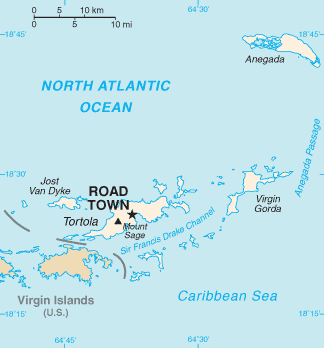 Christopher Columbus visited the islands in 1493.
Weather in the Caribbean:
Local weather forecasts for destinations around the Caribbean region.
British Virgin Islands - Virgin Islands Maps.
The main islands are Tortola (the largest), Virgin Gorda, Anegada, Jost Van Dyke, Peter Island and Salt Island.
The capital and port of entry to the British Virgin Islands is Road Town; situated on the south-eastern coast of Tortola.
The islands were first inhabited by the Arawak Indians and then by the more fierce Carib tribes.
The Dutch settled on the islands in 1648 and they were acquired by England in 1666.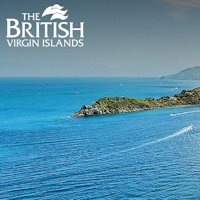 BVI Tourism
The archipelago of the British Virgin Islands is one of the most beautiful collections of isles and cays anywhere in the world. BVI is a British overseas territory.
The British Virgin Islands Welcome Guide is published bi-monthly and is distributed to all visitors to the British Virgin Islands. This colourful magazine-format publication contains comprehensive information on accommodations, sailing, transportation, places to go, shopping and dining, as well as lively features on island events, people, places and history.
Flying to the British Virgin Islands
Air Sunshine operates scheduled flights between Puerto Rico and The Virgin Islands.
With up to 100 flights a day in Puerto Rico, the USVI, West Indies, and the BVI, you have the flexibility to fly when you want to, and easily connect with major carriers through Cape Air.
Fly BVI Caribbean Air Charter provides on-demand private air charter services throughout the Caribbean, specializing in travel to and from the British Virgin Islands.
Driving in British Virgin Islands
You must be 25 years old to rent a car in the BVI and there is a $20 cash departure tax at the airport or $5 at the ferry boat.
The British Virgin Islands is truly a sailors' paradise!
In recent years, the British Virgin Islands have become the most desired yacht charter destination in the world.
There are over 60 islands and Cays to explore, steady trade winds, crystal clear waters and an abundance of sunshine.
Most charter companies are based in Tortola, the capital of the BVI. There are no direct flights from the main land, but Tortola is easily reachable from St. Thomas by air or by ferry and by air from St. Martin, St. Kitts, Antigua or Puerto Rico.
Part of the reason that the BVI Tourist Board uses the slogan, 'Nature's Little Secrets' is because there are no jumbo jets arriving by the hour as at other Caribbean destinations.
The islands are not overrun with tourists, there are no hotel or restaurant chains and you won't find anyone hawking their wares while you are trying to relax on the beach!
When selecting where to stay, you will have a choice of several luxury resorts, a couple dozen hotels, several small inns, and many individual villas for rent.
Of course, you may also choose a floating vacation, in which case there are more than 800 sail and power yachts to choose from!
The British Virgin Islands cater to the discerning traveller who enjoys spectacular scenery, outstanding beaches, the best sailing territory in the world, great food and most importantly, peace and quiet.
The British Virgin Islands are exactly what most people imagine in their minds' eye when they dream of a Caribbean vacation:
Magnificent, (uncrowded) white sand beaches, shimmering, aquamarine waters, swaying palm trees, gentle trade winds, your sweetheart's hand in yours and a Pina Colada in the other.
It doesn't get any better than the BVI.
By Bareboats BVI.
Travel Notes Online Guide to Travel
The Travel Notes Online Guide to Travel helps visitors plan their trip with country and city travel guides, local tourist information, reviewed web sites, and regular travel articles.

Join Michel on Meta-Travel.

Airlines and Airports.

Add a Business Listing - Add a Destination - Add a Place to Stay - Add URL.



Affiliates - Caribbean Tourism - Caribbean Travel Websites.
If you find Travel Notes useful, please take a moment to like us on Facebook and share with your friends on social media.
Travel and Tourism with Industry Professionals
Travel Professionals Based in British Virgin Islands.

Become a Member to Add Your BVI Listing.