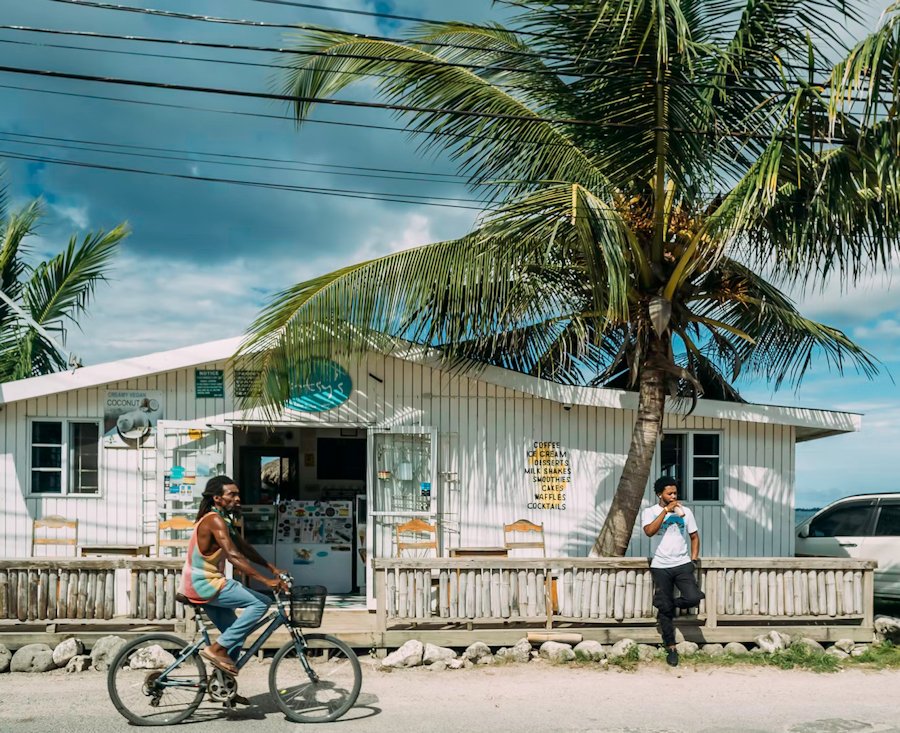 Negril, Jamaica by Rock Staar on Unsplash.
Travel Notes: Latin America - Caribbean - Jamaica Travel Notes - Updated 04 August, 2023.

Short URL: https://tnot.es/JM
Jamaica Travel and Tourism on Travel Notes

Find Jamaica Travel and Tourist Information with links to official travel and tourism websites and state resources for visitors to Jamaica.
About Jamaica
Jamaica is a popular travel destination known for its vibrant culture, breathtaking beaches, and delicious cuisine.
The island has numerous tourist attractions. Popular destinations with visitors include Montego Bay, Negril, Ocho Rios, and the capital city, Kingston.
Map of Jamaica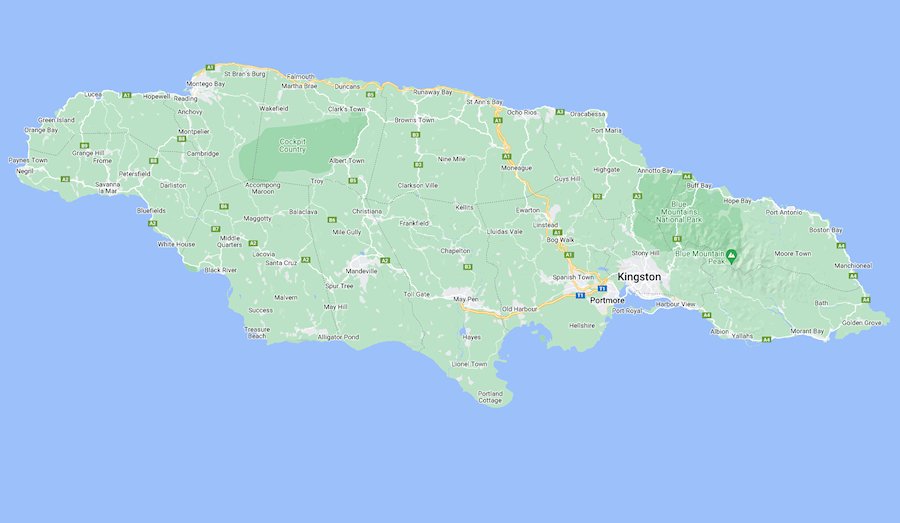 An island country south of Cuba, Jamaica was a dependency of Britain for more than 300 years and is known as the birthplace of reggae.
The capital and largest city of Jamaica is Kingston.
Jamaica is the third-largest island in the Caribbean and has a population of around three million people.
Climate
Jamaica has a tropical climate with warm temperatures year-round.
However, it's good to be aware of the hurricane season, which typically runs from June to November.
Check weather updates and plan accordingly.
Cuisine
Jamaican cuisine is a fusion of African, European, Indian, and Chinese culinary influences.
The national dish is ackee and saltfish, which combines the local fruit ackee with salted codfish.
Other popular dishes include jerk chicken or pork, curry goat, rice and peas, and various seafood dishes.
Jamaican cuisine is known for its bold flavors and the use of spices such as scotch bonnet peppers.
Culture and Language
Jamaica has a rich cultural heritage influenced by its history of colonisation, slavery, and immigration.
The majority of Jamaicans are of African descent, with smaller populations of European, Indian, Chinese, and Middle Eastern heritage.
The official language is English, but most Jamaicans speak an English-based Creole called Jamaican Patois.
Geography
Jamaica is known for its stunning natural beauty, with lush mountains, pristine beaches, and vibrant coral reefs.
The island is characterised by its diverse topography, including the Blue Mountains, which are the highest mountains in Jamaica, and the Cockpit Country, a unique limestone formation.
Music
Jamaica is famous for its vibrant music scene and has made significant contributions to various genres, including reggae, ska, dancehall, and dub.
Reggae, popularised by Jamaican musician Bob Marley, is internationally recognised as a symbol of Jamaican culture and social activism.
Religion
The majority of Jamaicans are Christians, with the largest denominations being Protestant, including the Anglican, Baptist, and Pentecostal churches.
There are also smaller communities of Rastafarians, Muslims, Hindus, and Jews.
Sports
Jamaica is renowned for its success in athletics, particularly in sprinting.
The country has produced many world-class track and field athletes, including Usain Bolt, the fastest man in history.
Cricket is also popular in Jamaica, and the national team has achieved success on the international stage.
Tourism
Tourism is a major industry in Jamaica, attracting millions of visitors each year.
Travellers are drawn to the island's picturesque beaches, waterfalls such as Dunn's River Falls, historical sites like Port Royal, and outdoor activities like snorkelling and hiking.
Jamaica is a beautiful Caribbean island known for its stunning beaches, vibrant culture, and reggae music.
Jamaica Highlights
Blue Mountains
Nature lovers should not miss the Blue Mountains, where you can hike, visit coffee plantations, and enjoy stunning views of the island.
At 2,256 m, Blue Mountain Peak is the highest summit in the West Indies.
Don't forget to try Jamaica's famous Blue Mountain coffee while you're there.
Cultural Etiquette
Jamaicans are known for their friendly and welcoming nature.
Embrace the local culture, greet people with a smile, and be respectful of their customs and traditions.
Food and Drink
Indulge in Jamaican cuisine during your trip. Try traditional dishes like jerk chicken, ackee and saltfish, curried goat, and patties.
Don't forget to sip on refreshing coconut water or sample the local rum.
Kingston
If you're interested in Jamaican history and culture, visit Kingston, the capital city.
Explore the Bob Marley Museum, learn about Jamaican art at the National Gallery, and immerse yourself in the vibrant local music scene.
Montego Bay
Start your journey in Montego Bay, which is home to beautiful resorts, white sand beaches, and the famous Hip Strip.
You can go snorkelling, take a boat tour, or simply relax on the beach.
Negril
Head west to Negril, known for its breathtaking sunsets and Seven Mile Beach.
Negril offers a more laid-back atmosphere with beachfront bars, water sports activities, and cliff diving at the famous Rick's Café.
Ocho Rios
Located on the northern coast, Ocho Rios is famous for Dunn's River Falls, a cascading waterfall that you can climb.
You can also visit Mystic Mountain for zip-lining, bobsledding, and enjoying panoramic views of the rainforest.
Port Antonio
For a more off-the-beaten-path experience, head to Port Antonio on the north-east coast.
Discover hidden waterfalls, explore the Rio Grande Valley, and relax on secluded beaches like Frenchman's Cove.
Safety Tips
While Jamaica is a popular tourist destination, it's important to take basic safety precautions.
Avoid displaying expensive jewellry or belongings, be cautious of your surroundings, and use reputable transportation services.
The capital of Jamaica is not for everyone.
Most of the tourists staying in Montego Bay or Negril never even consider squeezing themselves into one of the cross-island minibuses to make an effort to visit Kingston.
Map of Kingston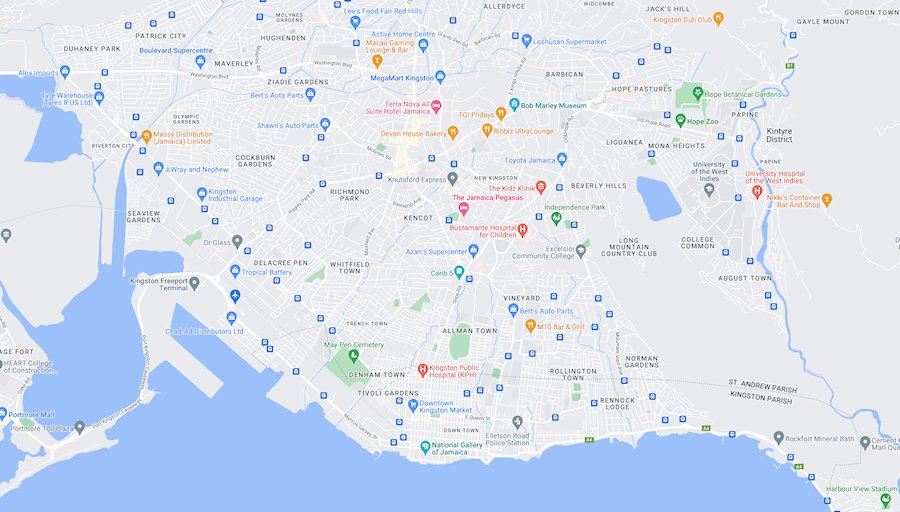 At the foot of the Blue Mountains, on the south-east coast of the Caribbean island, Kingston has a deep harbour protected to the south by the Palisadoes.
Many Caribbean Cruises make this a port of call. At the entrance to the harbour are the partly submerged ruins of old Port Royal, which was destroyed by an earthquake in 1692.
Founded by the British to replace Port Royal, Kingston flourished as a port for slave traders in the 18th century; replacing Spanish Town as the island's capital in 1872.
During the months of May to June and September to October be prepared for varying amounts of rainfall. Rainfalls are often brisk and are much needed to cool down the temperature.
Air Jamaica is the national carrier and many other international airlines also serve the island, with internal flights provided by Trans-Jamaican Airlines.
Where to Stay in Kingston, Jamaica
Spanish Court Hotel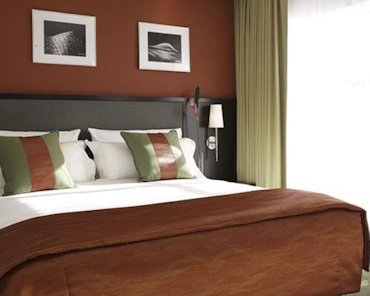 Spanish Court Hotel: 1 Saint Lucia Avenue, Kingston, Jamaica.
Choose from seven different categories of beautifully designed hotel rooms in the heart of New Kingston, each featuring pleasing decor and elegant furnishing.
The Spanish Court Hotel combines a perfect blend of luxury and convenience, with a variety of luxurious facilities on offer for the discerning visitor.
From Kingston, you'll go through Spanish Town (the capital of Jamaica from 1535 to 1872) as you cross the Cobre River, on your way up to the Cockpit Country and Montego Bay.
The eldest son of Christopher Columbus, Diego Colon, founded the city as St Jago de la Vega, in the early 1520s.
The Old House of Assembly is in Spanish Town, as is the former governors' residence (King's House), and the oldest Anglican church in Jamaica; 17th century St Catherine's Cathedral.
Situated on the coast in north-west Jamaica, Montego Bay is a major tourist resort and the centre of the aptly named Gold Coast.
Its fine beaches, golf courses, yachting facilities and purpose built resorts are a real money spinner for Jamaica; Doctor's Cave and White Sands attracting wealthy visitors from all over the world.
Where to Stay in Montego Bay
Castlevue B&B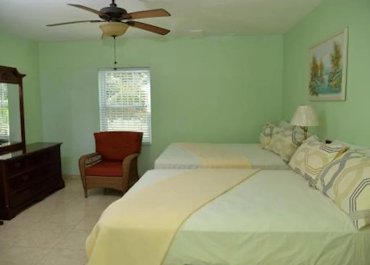 Castlevue B&B: 6 Sunrise Close, Montego Bay, Jamaica.
Castlevue Bed and Breakfast is set in the hills of Montego Bay among flowering bougainvilleas with partial views of the ocean, city skyline and mountains.
Jamaica Experiences
Negril used to be fairly quiet, but it's getting more touristy every year.
When you've had enough of lying on the sand, you can visit the offshore Bogue Islands with its oyster beds in the maritime gardens.
Where to Stay in Negril
The Cliff Hotel Negril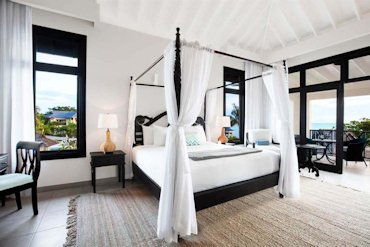 The Cliff Hotel: West End Road, Negril, Jamaica.
Feel special when you stay at this private property upon a spectacular five-acre bluff overlooking the Caribbean Sea, on the western-most point of Jamaica.
Stylish, yet casual. Elegant, yet unassuming. Chic, yet unpretentious. From the moment you enter the open-air lobby of The Cliff Hotel in Negril, you'll know you've arrived.
Ocho Rios has a wide range of dining options from fast food to gourmet restaurants, and a lively nightlife with bars, discos and live music.
There are also a variety of gardens and areas of natural beauty to visit during the day, if you can drag yourself away from the beach.
The Hotel Shaw Park Beach Spa sits on a private beach on Cutlass Bay. Ocho Rios is approximately two miles away.
The hotel is next to the mouth of the White River and three miles from the Shaw Park Botanical Gardens, a 25 acre reserve with waterfalls and tropical plants in a stunning hilltop location overlooking the Caribbean.
Cook Jamaican
From Curry Goat and Jerk Chicken to Ackee and Saltfish there's something special about Jamaican Recipes.
Jamaican Speak
Jamaicans have a special way of saying things.
As you travel around the island, your ear will slowly adapt to the patois and you may even Speak Ja before you leave.
Real Jamaican Tourist
To be a real Jamaican tourist it helps to know what to expect before you travel to Jamaica.
The Jamaican Tourist Board is located at 64 Knutsford Boulevard, Kingston.
Tourism has long been a mainstay of the Jamaican economy and is now one of Jamaica's leading industries.
Places to stay in Jamaica range from modern, high rise hotels to elegant old worlde style rooms in smaller, colonial establishments.
Hotels in Jamaica offer a range of plans with dining and recreation options; from all-inclusive resorts to bed and breakfast accommodation popular in Europe.
Many also cater to specific niche needs of groups and meetings, families, couples or sports and adventure enthusiasts.
Jamaica Travel Guides - Jamaica Maps.
Weather in the Caribbean:
Local weather forecasts for destinations around the Caribbean region.
Travel Notes Online Guide to Travel
Africa - Asia - Caribbean - Europe - Middle East - North America - Oceania - South America.

The Travel Notes Online Guide to Travel helps visitors plan their trip with country and city travel guides, local tourist information, reviewed web sites, and regular travel articles.

Martinique.
Travel and Tourism Guides on Travel Notes
If Travel Notes has helped you, please take a moment to like us on Facebook and share with your friends on social media.


Travel & Tourism With Industry Professionals.