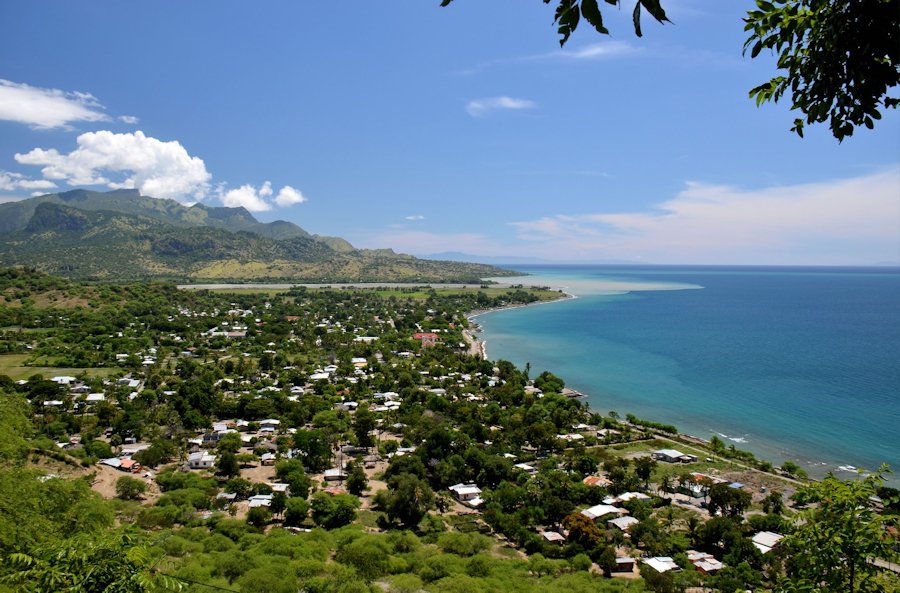 Manatuto, East Timor by Trevar Skillicorn-Chilver on Unsplash.
Travel Notes: Oceania - East Timor Travel Notes.
Short URL: https://tnot.es/TP
East Timor Travel and Tourism on Travel Notes

Find East Timor Travel and Tourist Information with links to official travel and tourism websites and state resources for visitors to East Timor.
About East Timor
East Timor gained nationhood on 20th May, 2002; as the United Nations flag was lowered and replaced with the flag of an independent East Timor.
Dili is the capital city of Timor Loro Sa'e (Timor-Leste).
Visitors to East Timor will find it's both a recovering war zone and a beautiful country. Despite the destruction, this former Portuguese territory has some fine beaches, colonial towns, rugged mountains and a lush interior.
East Timor Travel Guides - Indonesia Maps.
Old Portuguese forts dot the countryside and former colonial hill stations provide a cooling break from the heat of the coast.
Air North:
Flights to Dili from Darwin, Australia.
Government of East Timor:
Contact information for government and ministries in East Timor.
Map of East Timor:
Map showing East Timor, Indonesia and Australia.
News From East Timor:
News stories related to East Timor.
Timor Aid:
Tulun Rai Timor (Timor Aid), is a registered East Timorese non-profit charitable and non-governmental organization (NGO) founded in 1998 by East Timorese and long-term East Timor supporters who worked closely with Nobel Peace Laureate Dr. Jose Ramos-Horta.
Central Maritime Hotel - Dili Harbour:
Originally a cruise liner, the Central Maritime Hotel at Dili Harbour was refurbished and transformed into a 110-room deluxe hotel.
Dili Beach Hotel:
With its beachfront location on Embassy road, the hotel is popular with locals and tourists alike. If you're looking for information about Timor Leste expat locals are willing to share their tips. Internet access.
Timor Lodge:
Three-star hotel on Avenida Presidente Nicolau Lobato, west of Dili's Timor Plaza. Opened in 2000, the hotel features one of the biggest swimming pools in Dili.

Travel Notes Online Guide to Travel
The Travel Notes Online Guide to Travel helps visitors plan their trip with country and city travel guides, local tourist information, reviewed web sites, and regular travel articles.

Join Michel on Meta-Travel.

Airlines and Airports.

Add a Business Listing - Add a Destination - Add a Place to Stay - Add URL.



Affiliates - Oceania Tourism - Oceania Travel Websites.
If you find Travel Notes useful, please take a moment to like us on Facebook and share with your friends on social media.