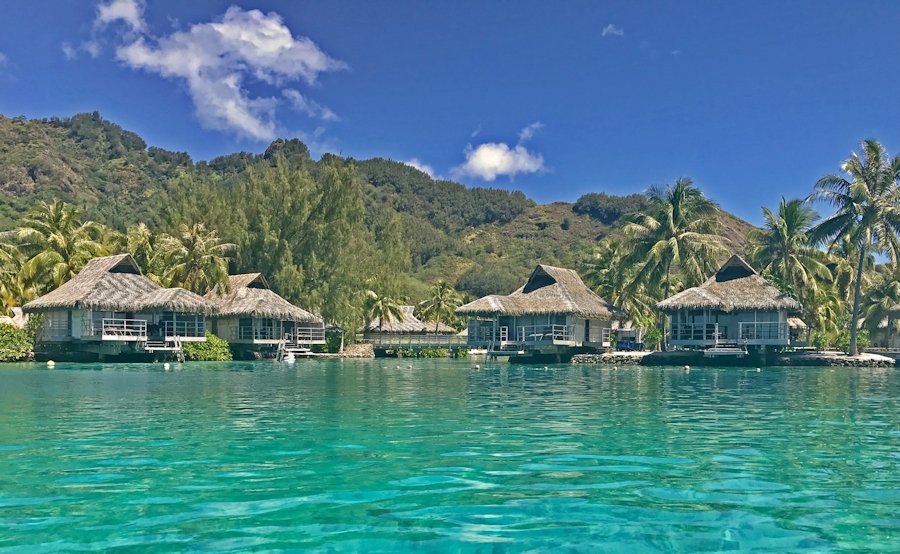 Bora-Bora, French Polynesia by Tomas Gonzalez de Rosenzweig on Unsplash.
Travel Notes: Oceania - French Polynesia Travel Notes - Updated 04 August, 2023.

Short URL: https://tnot.es/PF
French Polynesia Travel and Tourism on Travel Notes

Find French Polynesia Travel and Tourist Information with links to official travel and tourism websites and state resources for visitors to Tahiti.
About French Polynesia
French Polynesia offers visitors a diverse range of marine life, cultural experiences, exquisite dining, shopping, sightseeing, and outdoor activities.
Map of French Polynesia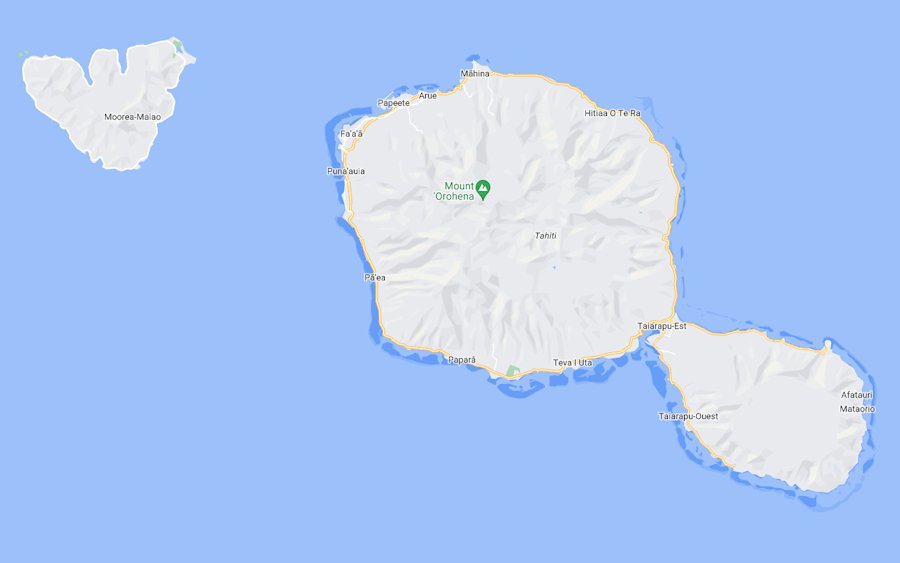 French Polynesia, an overseas collectivity of France, is made up of several small groups of islands in a wide area of the eastern South Pacific.
Tahiti is the main French Polynesian island.
The five archipelagos that make up French Polynesia.
The Society Islands (Windward and Leeward Islands); The Tuamotu Archipelago; The Gambier Islands; The Austral Islands; and The Marquesas Islands.
The most popular islands in French Polynesian are Bora Bora, Tahiti, Moorea, Huahine, Rangiroa, Taha'a, Raiatea, Tikehau, Fakarav, and Maupiti.
An overseas collectivity of France, French Polynesia is composed of 118 islands and atolls; spread out over an area of more than 4,000 kilometres, in the South Pacific Ocean.
Capital City
The capital city of French Polynesia is Papeete, which is located on the island of Tahiti.

Map of Papeete.
Culture
French Polynesia has a rich cultural heritage, influenced by both Polynesian and French traditions.
Economy
French Polynesia is famous for its black pearl industry, which produces some of the finest pearls in the world.
Tourism is also a major industry in French Polynesia, with visitors drawn to the islands to engage in activities such as snorkeling, diving, and hiking.
Natural Beauty
French Polynesia is known for its stunning natural beauty, including its crystal-clear waters, coral reefs, and lush green mountains.
Population
French Polynesia has a population of around 280,000 people, and the official languages are French and Tahitian.
The territory has a semi-autonomous status within the French Republic and elects its own parliament, government, and president.
French Polynesia is a beautiful and exotic destination that offers visitors a chance to experience a blend of French and Polynesian cultures in a stunning natural setting.
Discover Moorea
Moorea is a beautiful island located near Tahiti, known for its stunning scenery and natural beauty.
You can go on a hiking tour to explore the lush valleys and mountain peaks or enjoy a lagoon tour to see the colorful marine life.
Experience Traditional Culture
French Polynesia has a rich cultural heritage, and you can experience traditional dance performances, music, and arts and crafts.
You can also visit ancient archaeological sites and learn about the history of the islands.
Explore Tahiti
Tahiti is the largest island in French Polynesia and is home to the capital city of Papeete.
The island is known for its beautiful beaches, lush forests, and rich cultural heritage.
You can visit the Museum of Tahiti and her Islands, go shopping at the Papeete Market, or enjoy a traditional dance performance.
French Polynesian Cuisine
French Polynesian cuisine is a unique blend of French, Polynesian, and Asian influences, with a focus on seafood and tropical fruits.
You can try local delicacies, such as poisson cru (raw fish marinated in lime juice and coconut milk) and breadfruit.
Visit Bora Bora
Bora Bora is one of the most famous and stunning islands in French Polynesia, with its crystal clear waters and beautiful coral reefs.
You can enjoy water sports, such as snorkeling, scuba diving, and jet skiing, or simply relax on the beaches.
Getting to French Polynesia
To get to French Polynesia, you can fly into Faa'a International Airport in Papeete, which is served by several international airlines.
Once there, you can travel between the islands by ferry or plane.
French Polynesia Attractions
Attractions include Paofai Church, Matavai, a trip across the Sea of Moons to the sister island of Moorea, Papenoo Beach and Tefa Aurumai, and the Gauguin Museum.
In Paul Gauguin's Footsteps
In June 1891, at the age of 43, Paul Gauguin went to Papeete in search of the roots of 'primitive' art.
The Museum Gauguin tells the painter's tormented life story and shows the present locations of his works throughout the world.
Where to Stay in Papeete
Intercontinental Resort Tahiti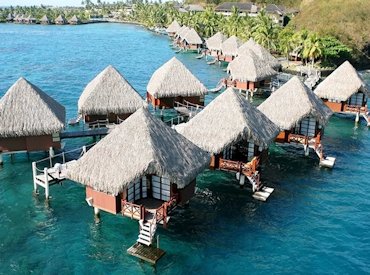 Intercontinental Resort Tahiti: Pointe Tahiti, Faaa.
With its verdant gardens, natural aquarium and glorious views of the volcanic peaks of Moorea island, this oceanfront luxury resort is a South Pacific paradise.
Located six miles from Papeete the InterContinental Resort Tahiti has a private sand beach and lagoon and outdoor swimming pool.
Royal Tahitien Hotel
Royal Tahitien Hotel: Pirae-Tahiti.
Located 3km from Papeete, the Hotel is situated in spacious gardens along the lovely lagoon facing the Island of Moorea. For the sports lover, masks, snorkels, flippers, and canoes are free of charge.
The hotel restaurant Le Royal Tahitien offers a unique panoramic view of the volcanic black sand beach and a little pass where local fishermen come and go for fishing.
Bora Bora is located about 230 kilometres north-west of Papeete.
The two towering peaks of sheer black rock that dominate the centre of the island contrast exquisitely with the assortment of blue waters that meet your eyes.
Vaitape is on the west of the island, opposite the main channel into the lagoon.
French Polynesia Excursions
Clipperton Island
Clipperton Island, an uninhabited atoll off the south coast of Mexico, is also part of the French Polynesian territory.
Tahiti and French Polynesia - Tahiti Maps.
Whether you're hiking through dense forests, diving deep among coral reefs, or just kicking back on the beach, indulge in island life with Moon Tahiti & French Polynesia.
Weather in The Pacific:
Local weather forecasts for destinations around the Pacific region.
Travel Notes Online Guide to Travel
Africa - Asia - Caribbean - Europe - Middle East - North America - Oceania - South America.

The Travel Notes Online Guide to Travel helps visitors plan their trip with country and city travel guides, local tourist information, reviewed web sites, and regular travel articles.

Guam.
Travel and Tourism Guides on Travel Notes
If Travel Notes has helped you, please take a moment to like us on Facebook and share with your friends on social media.


Travel & Tourism With Industry Professionals.