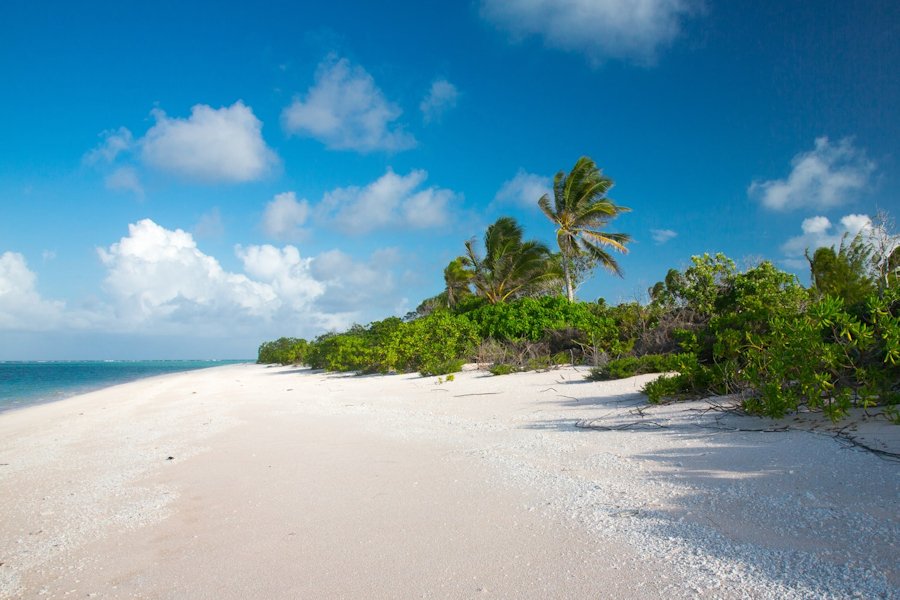 Bikini Atol, Marshall Islands by Kurt Cotoaga on Unsplash.
Travel Notes: Oceania - Marshall Islands Travel Notes.
Short URL: https://tnot.es/MH
Marshall Islands Travel and Tourism on Travel Notes

Find Marshall Islands Travel and Tourist Information with links to official travel and tourism websites and state resources for visitors to the Marshall Islands.
About The Marshall Islands
The Republic of the Marshall Islands consists of 29 coral atolls and 5 small low-lying islands in the central Pacific, about half-way between Australia and Hawaii.
The Marshall Islands are split into two main groups: the south-eastern, Ratak chain; and the north-western, Ralik chain.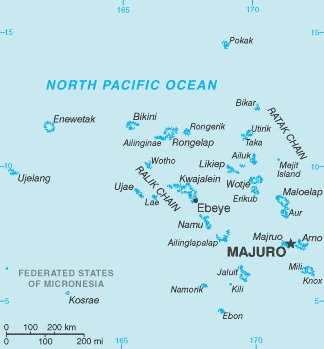 45,000 Marshallese live life simply, surrounded by 1.3 million sq. km of clear blue water.
Pacific Islands Travel Guides - Pacific Maps.
Weather in The Pacific:
Local weather forecasts for destinations around the Pacific region.
The capital island is Majuro, in the Ratak chain.
It was also the first Japanese possession captured during the Second World War.
Ralik Chain
Ailinginae Atoll, Ailinglaplap Atoll, Bikini Atoll, Ebon Atoll, Enewetak Atoll, Jabat Island, Jaluit Atoll, Kili Island, Kwajalein Atoll, Lae Atoll, Lib Island, Namorik Atoll, Namu Atoll, Rongelap Atoll, Rongerik Atoll, Ujae Atoll, Ujelang Atoll, Wotho Atoll.
Ratak Chain
Ailuk Atoll, Arno Atoll, Aur Atoll, Bikar Atoll, Bokak Atoll, Erikub Atoll, Jemo Island, Likiep Atoll, Majuro Atoll, Maloelap Atoll, Mejit Island, Mili Atoll, Nadikdik Atoll, Toke Atoll, Utirik Atoll, Wotje Atoll.
Some of the atolls saw three years of heavy fighting during World War II and controversy still arises whenever there's an another nuclear testing.
The Bomb:
Theodore Taylor, a deck officer during the Bikini testing, has written a fascinating novel that brings home the absurdity and tragedy of the atomic bomb tests.
Kwajalein Atoll:
A beautiful aerial view of the largest atoll and further information from the pacific missile range facility.
Visas are not required for US, FSM and Palau citizens.
Everyone else who wants to visit the Marshall islands is charged $25 for a 3 month tourist visa, or $50 for a business visa.
Air Marshall Islands
In 1980, when the Airline of the Marshall Islands was launched, two small Nomad aircraft provided travel to just a few inter-island destinations.
Marshal Islands Visitors Authority:
The Republic of the Marshall Islands covers nearly a million square miles of coral atolls, islands and deep blue ocean and is one of the most unique places in the world to visit.
Travel Notes Online Guide to Travel
The Travel Notes Online Guide to Travel helps visitors plan their trip with country and city travel guides, local tourist information, reviewed web sites, and regular travel articles.

Join Michel on Meta-Travel.

Airlines and Airports.

Add a Business Listing - Add a Destination - Add a Place to Stay - Add URL.



Affiliates - Oceania Tourism - Oceania Travel Websites.
If you find Travel Notes useful, please take a moment to like us on Facebook and share with your friends on social media.
Travel and Tourism with Industry Professionals