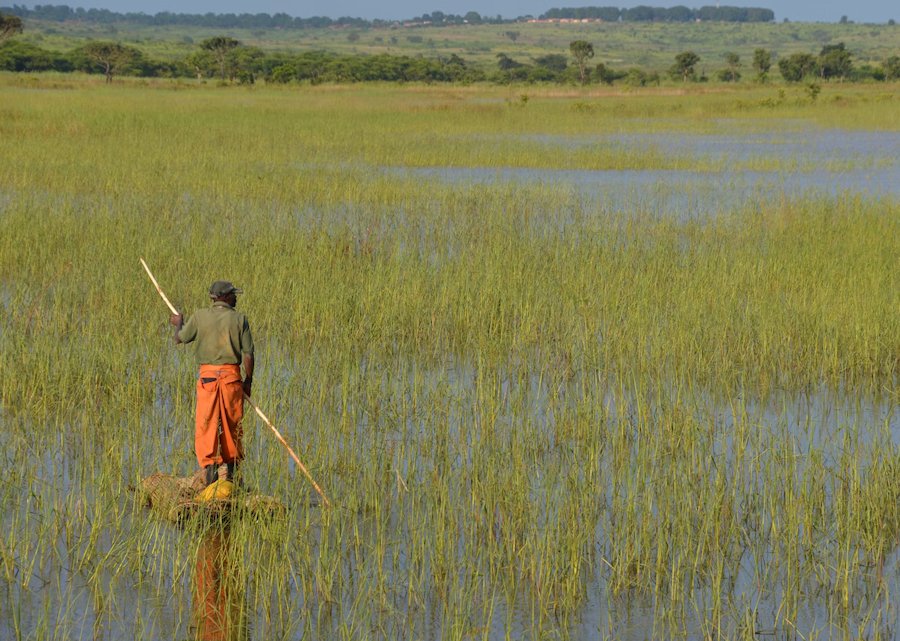 Lunda Norte Province, Angola by Yolande Conradie on Unsplash.
Travel Notes: Africa - Angola Travel Notes - Updated 05 June, 2023.

Short URL: https://tnot.es/AO
Angola Travel and Tourism on Travel Notes

Find Angola travel and tourist information with links to official travel and tourism websites and state resources for visitors to Angola.
About Angola
While the country isn't a typical tourist destination, Angola does have a range of unique experiences to offer travellers willing to venture off the beaten path.
Map of Angola
Countries neighbouring Angola: Republic of Congo, Democratic Republic of Congo, Zambia and Namibia.
Angola Travel Guides - Angola Maps.
Weather in Africa:
Local weather forecasts for destinations around Africa.
Angola is a country located in Southern Africa.
It has a population of approximately 32 million people and covers an area of 1.2 million square kilometers.
The official language is Portuguese, and the country's capital and largest city is Luanda.
Angola Economy
Angola has a diverse economy, with its major industries being oil and gas, diamonds, and agriculture.
The country is also rich in natural resources, including iron ore, copper, gold, and bauxite.
Despite its wealth of natural resources, Angola faces significant economic and social challenges, including poverty, corruption, and poor infrastructure.
Angola is a member of the United Nations, the African Union, and the Southern African Development Community (SADC).
Angola History
Angola has a rich history, with evidence of human settlement dating back to the Stone Age.
Angola was a Portuguese colony for over 400 years, although very little settlement was made inland from Luanda.
Instead, the colonists shipped slaves from here to Brazil.
Angola's recent history, since independence in 1975, has been bloody.
The country experienced a long period of civil war, which ended in 2002.
More than 400,000 have died, and even in peace, hidden land mines continue to tear off limbs and claim lives.
The late Princess Diana helped highlight these horrors to the world.
Angola People
Angola has a diverse culture, with over 90 ethnic groups, each with their own traditions and customs.
The Angolan people are known for their love of music and dance, with popular genres including kizomba, semba, and kuduro.
Angola is a country located in southwestern Africa, bordered by Namibia to the south, the Democratic Republic of Congo to the north, Zambia to the east, and the Atlantic Ocean to the west.
Angola has a diverse culture, with influences from its Portuguese colonial past, as well as its numerous ethnic groups.
Angola Travel Tips
If you are planning to visit Angola, there are a few things to keep in mind.
Visa Requirements
Visitors to Angola usually need a visa to enter the country. You should check with the Angolan embassy or consulate in your home country for specific visa requirements.
Health Precautions
Angola has a high prevalence of malaria, so it is important to take malaria prophylaxis and use insect repellent.
You should also be up-to-date on routine vaccinations such as measles, mumps, and rubella; and consider getting vaccinated against yellow fever.
Safety
Angola has experienced civil unrest in the past, so it is important to stay up-to-date on current events and avoid any areas where there is political tension or civil unrest.
It is also advisable to take basic safety precautions such as not walking alone at night and not carrying large amounts of cash or valuable items.
Language
Portuguese is the official language of Angola, so it is useful to know some basic phrases in Portuguese if you plan to travel outside of major tourist areas.
Visit Angola
Places to Visit
Angola has many interesting places to visit, including the capital city of Luanda, the historic city of Benguela, the stunning Kalandula Falls, and the beautiful beaches of Bengo.
Angola Tourism:
From the Embassy of the Republic of Angola in Washington DC.
Pure and Authentic Tourism in Angola.
The capital city of Angola is Luanda.
Map of Luanda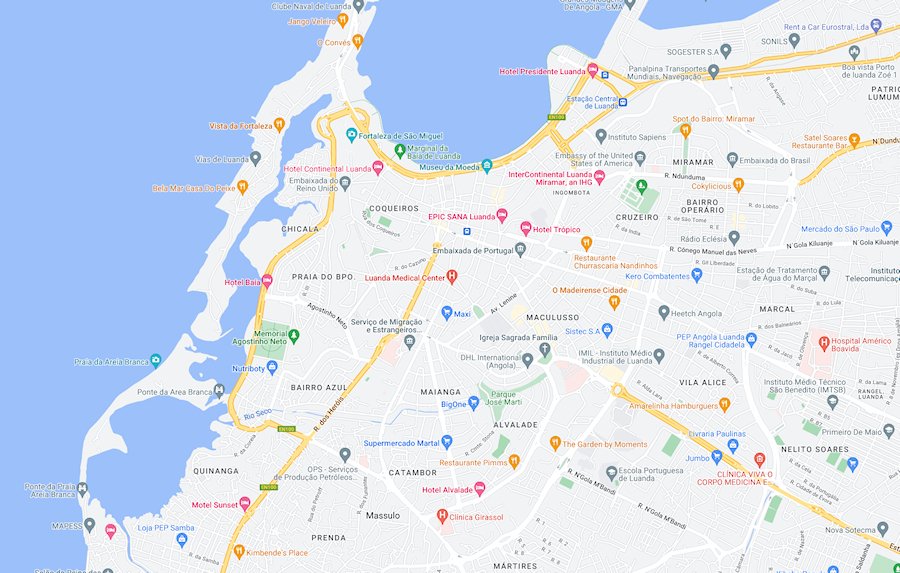 Luanda Sightseeing
The main places to visit in Luanda are the fortress (Fortaleza de Sao Miguel), the Museum of Armed Forces, the National Museum of Anthropology and the Museum of Slavery.
Getting To and Around Angola
Angola by Air
Airlines and Airports - Flights.
Flights to Luanda - LAD
Angola's national airline is TAAG.
Where to Stay in Angola
Most people visiting Angola will be looking for hotels in Luanda, the capital.
Travel Notes Online Guide to Travel
Africa - Asia - Caribbean - Europe - Middle East - North America - Oceania - South America.

The Travel Notes Online Guide to Travel helps visitors plan their trip with country and city travel guides, local tourist information, reviewed web sites, and regular travel articles.

If Travel Notes has helped you, please take a moment to like us on Facebook and share with your friends on social media.


Increase Bookings & Reach More Customers.