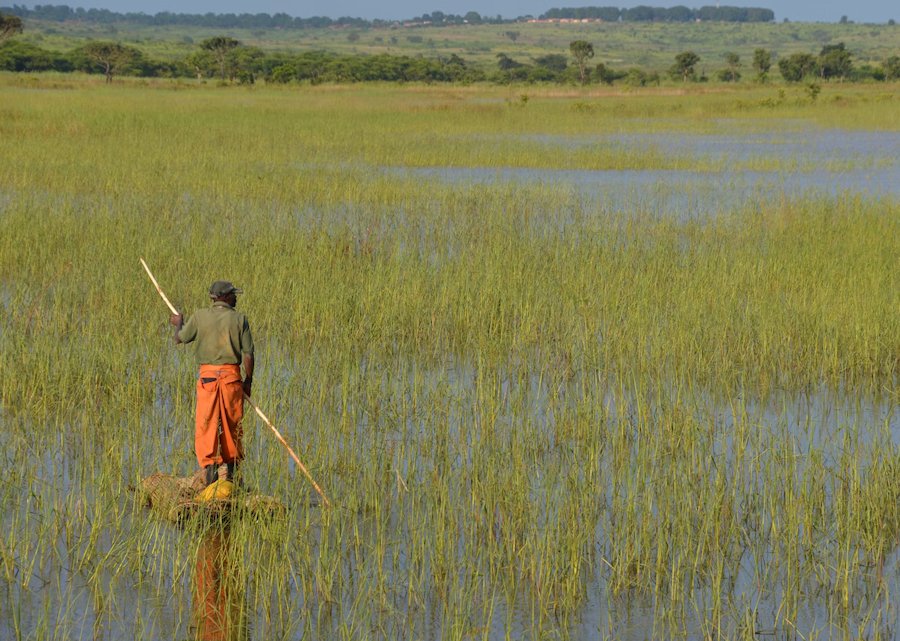 Lunda Norte Province, Angola by Yolande Conradie on Unsplash.
Travel Notes: Africa - Angola Travel Notes.

Short URL: https://tnot.es/AO
Angola Travel and Tourism on Travel Notes

Find Angola travel and tourist information with links to official travel and tourism websites and state resources for visitors to Angola.
About Angola
Angola was a Portuguese colony, although very little settlement was made inland from Luanda. Instead, the colonists shipped slaves from here to Brazil.
Map of Angola
Countries neighbouring Angola:
Republic of Congo, Democratic Republic of Congo, Zambia and Namibia.
Angola Travel Guides - Angola Maps.
Weather in Africa:
Local weather forecasts for destinations around Africa.
Angola History
Angola's recent history, since independence in 1975, has been bloody.
More than 400,000 have died, and even in peace, hidden land mines continue to tear off limbs and claim lives.
The late Princess Diana helped highlight these horrors to the world.
Angolan Resources:
Angolan embassies, media, language and culture.
The Capital City of Angola is Luanda
Map of Luanda
Luanda Sightseeing
The main places to visit in Luanda are the fortress (Fortaleza de Sao Miguel), the Museum of Armed Forces, the National Museum of Anthropology and the Museum of Slavery.
Official Angola Government and Tourist Information Offices
Angola Tourism:
From the Embassy of the Republic of Angola in Washington DC.
Pure and Authentic Tourism in Angola.
Getting To and Around Angola
Angola by Air
Airlines and Airports - Flights.
Flights to Luanda - LAD
Angola's national airline is TAAG.
Angola Locals and Frequent Visitors Share Their Travel Tips
Travel safely with prior travel planning.
Prepare yourself with our essential travel tips and visitor guides from locals, other travellers, travel guide writers and bloggers.
Travel Tips

Join Michel on Meta-Travel..
Travel Notes Online Guide to Travel
The Travel Notes Online Guide to Travel helps visitors plan their trip with country and city travel guides, local tourist information, reviewed web sites, and regular travel articles.
Angola Accommodation
Most people visiting Angola will be looking for hotels in Luanda, the capital.

Affiliates - Africa Tourism - Africa Travel Websites.
If you find Travel Notes useful, please take a moment to like us on Facebook and share with your friends on social media.
Travel and Tourism with Industry Professionals