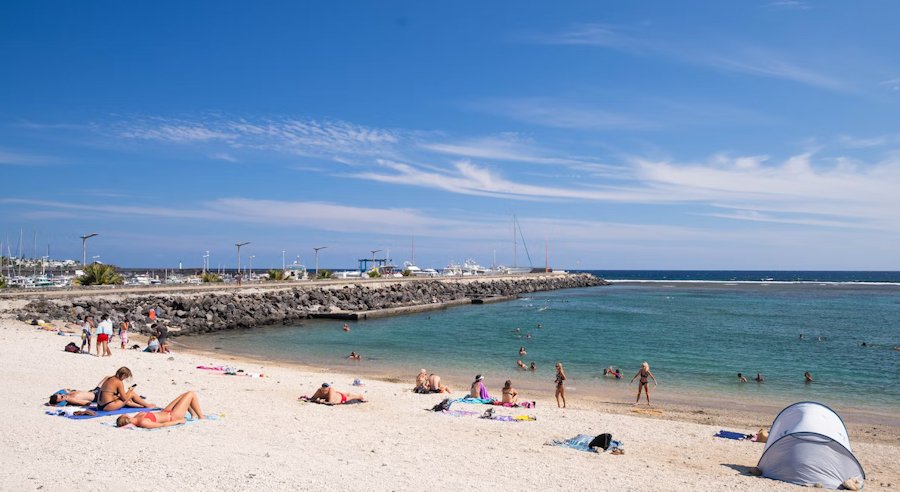 Saint-Pierre, Réunion by Eric Hoarau on Unsplash.
Travel Notes: Africa - Réunion Travel Notes.
Short URL: https://tnot.es/RE
Réunion Travel and Tourism on Travel Notes

Find Réunion Travel and Tourist Information with links to official travel and tourism websites and state resources for visitors to Réunion.
About Réunion
Volcanic in origin, the highest peak on the mountainous island of Réunion is Piton des Neiges (3,069m).
Réunion is the largest of the Mascarene island group in the Indian Ocean, south-east of Madagascar.
Réunion Travel Guides - Réunion Maps.
Weather in Africa:
Local weather forecasts for destinations around Africa.
The Island of Réunion
The island of Réunion was uninhabited when the Portuguese navigator, Pedro de Mascarenhas, discovered it during the early 16th century.
In 1643 the island was claimed by the French, who named it Bourbon. The first colony was established on the island in 1662, and slaves were brought from East Africa and Madagascar to work on the sugar plantations.
The island was renamed Réunion in 1793 and, after slavery was abolished 55 years later, contract workers were brought to the island from India and south-eastern Asia.
As an Overseas Department and Administrative Region of France, Réunion sends five deputies and three senators to the French National Assembly, and a football team plays in the French cup each year.
The capital of Réunion is on the northern coast; a port at the mouth of the Saint-Denis River.
The city was founded by the French in the late 17th century and developed as a port of call on trade routes between Europe and Asia.
Where to Stay in Saint-Denis
Hotel Le Juliette Dodu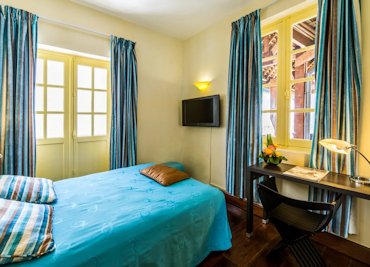 Hotel Le Juliette Dodu: 31 Rue Juliette Dodu, Saint-Denis, Réunion.
Located in a protected building (the childhood home of national heroine Juliette Dodu) with beautifully decorated facades, the hotel features an outdoor pool, hot tub and a library with seating areas.
Built like a small creole palace, in an historical monument of the East India Company, guests at Le Juliette enjoyed the great location, clean rooms and a satisfying breakfast.
Historical and fine art collections can be seen in the Leon-Dierx Museum, Saint-Denis.
Both Indian and Western popular music are heard on the islands, though an indigenous form of music, called Sega, exists; in both traditional and popular forms.
Sega was discouraged by the colonists, but it has regained popularity and is now considered the national music of the islands.
Travel Notes Online Guide to Travel
The Travel Notes Online Guide to Travel helps visitors plan their trip with country and city travel guides, local tourist information, reviewed web sites, and regular travel articles.

Join Michel on Meta-Travel.

Airlines and Airports.

Add a Business Listing - Add a Destination - Add a Place to Stay - Add URL.



Affiliates - Africa Tourism - Africa Travel Websites.
If you find Travel Notes useful, please take a moment to like us on Facebook and share with your friends on social media.