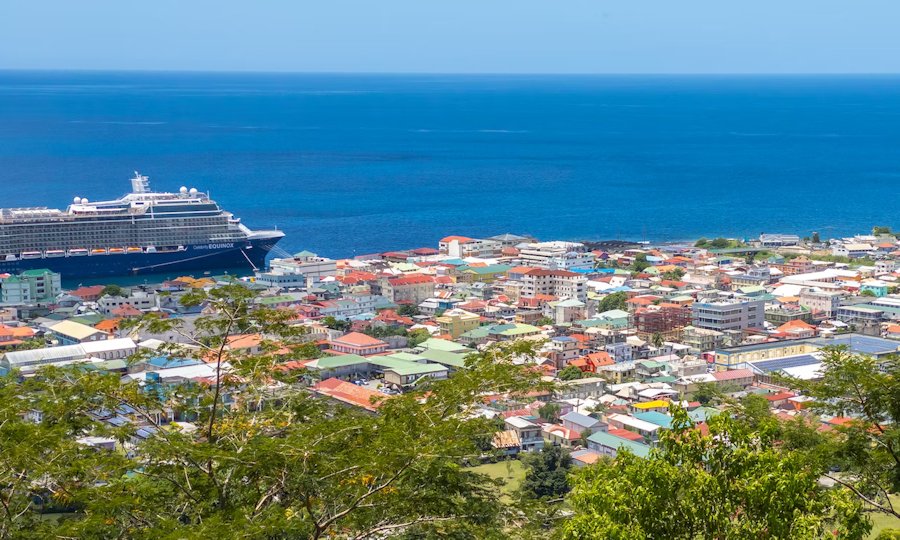 Roseau, Dominica by Nario Esprit on Unsplash.
Travel Notes: Latin America - Caribbean - Dominica Travel Notes.
Short URL: https://tnot.es/DM
Dominica Travel and Tourism on Travel Notes

Find Dominica Travel and Tourist Information with links to official travel and tourism websites and state resources for visitors to Dominica.
About Dominica
Dominica is a mountainous island of volcanic origin in the Lesser Antilles, with Roseau its capital and main port.
Map of Dominica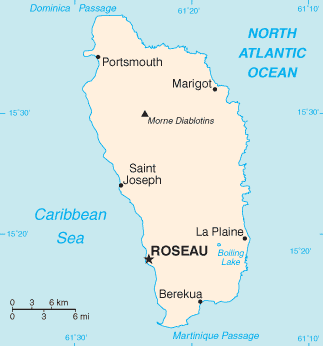 One of the Windward Island republics in the West Indies, Dominica has Guadeloupe to the north and Martinique to the south.
Dominica Travel Guides - Dominica Maps.
Weather in the Caribbean:
Local weather forecasts for destinations around the Caribbean region.
Christopher Columbus first sighted the island on November 3rd, 1493 and named it Dominica.
The French arrived in 1632, but the island was handed over to the British in 1763 by the Treaty of Paris.
Dominica gained full independence from Great Britain on November 2nd, 1978.
English is the official language, although a French patois is also spoken among the Roman Catholic islanders.
Roseau's Roman Catholic cathedral was built in the 18th century, and you can also visit the botanical gardens.
The twin waterfalls at Trafalgar, are also a popular tourist attraction.
Where to Stay in Dominica
American Airlines:
All sorts of savers and programmes on offer. Check out the destinations and book online.
Travel Notes Online Guide to Travel
The Travel Notes Online Guide to Travel helps visitors plan their trip with country and city travel guides, local tourist information, reviewed web sites, and regular travel articles.

Join Michel on Meta-Travel.

Airlines and Airports.

Add a Business Listing - Add a Destination - Add a Place to Stay - Add URL.



Affiliates - Caribbean Tourism - Caribbean Travel Websites.
If you find Travel Notes useful, please take a moment to like us on Facebook and share with your friends on social media.