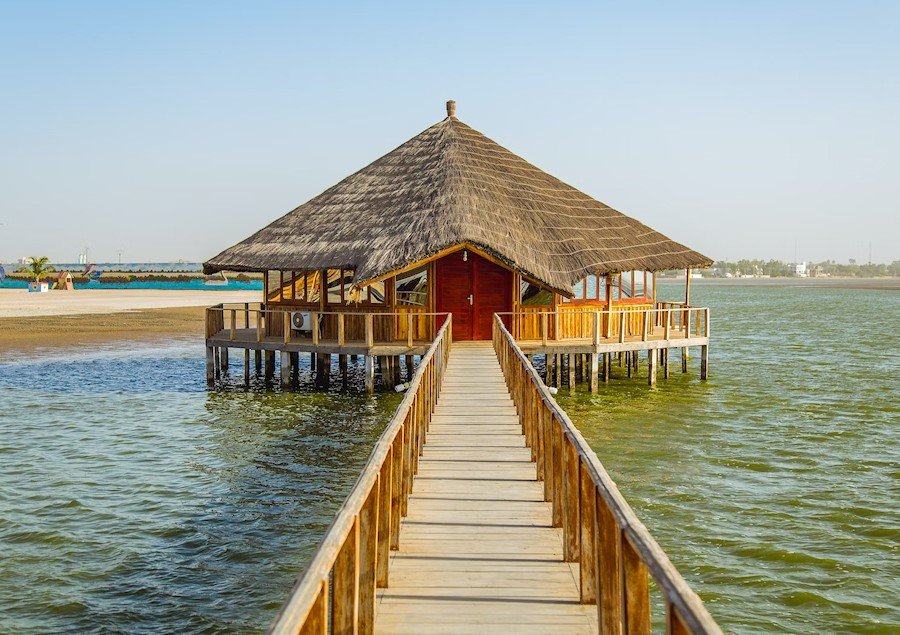 Kaolack, Senegal by aliunix on Unsplash.
Travel Notes: Africa - Senegal Travel Notes - Updated 15 August, 2023.

Short URL: https://tnot.es/SN
Senegal Travel and Tourism on Travel Notes

Find Senegal Travel and Tourist Information with links to official travel and tourism websites and state resources for visitors to Senegal.
About Senegal
Senegal offers visitors a range of activities, including exploring traditional markets, visiting museums and cultural centres, and enjoying beautiful beaches.
Map of Senegal
Senegal was a former French colony; gaining independence on June 20, 1960 with French Sudan; as the Mali Federation.
Countries neighbouring Senegal: Gambia, Guinea Bissau, Guinea, Mali and Mauritania.
On 20th August, 1960, Senegal withdrew from the Mali Federation and became a separate republic, while the former French Sudan kept the name of Mali.
The first Europeans to reach the mouth of the Senegal River and start trading with the native Wolof were the Portuguese, in the mid 15th century.
About 150 years later the Dutch gained control of the seafaring trade, and by 1700 it was the French who dominated commerce along the coast.
There were Anglo-French rivalry and conflicts in the area during the late 17th and 18th centuries, but French influence had already extended well into the interior; through African middlemen.
As interests changed from commercial to political, Senegal was officially made a French colony in 1895; administered initially from Saint-Louis.
Republique du Senegal:
The Government of Senegal communicate with their online visitors in French.
The official language of Senegal is French, with Wolof, Serer, and Fulani being the most widely used of the African languages.
The Wolof people of Senegal use drumming, singing, and dancing as an integral part of social activities and ceremonies.
Senegal by Road
Senegal has a good road network.
Senegal by Rail
The railway connects Dakar with Mali.
Senegal by Air
Airlines:
Less than 5 hours from Europe, Dakar is served by many major airlines.
If you're adventurous you can even fly in to neighbouring Gambia on cheaper charter flights from England or Germany, and travel overland to Senegal.
Senegal has some fine beaches and national parks, although Dakar is more expensive than neighbouring Gambia.
The French founded Dakar on Cap Vert Peninsula (the westernmost point of the African continent) and the Atlantic coast, in the mid-19th century; to benefit from its strategic position along the trade routes, between Europe and ports in South Africa and South America.
Dakar's commercial importance took off in 1885 when the railway linking it with the city of St Louis, on the Senegal River, was completed and in 1902 Dakar replaced St Louis as the capital of French West Africa.
Dakar also serves as a shipping centre for Mauritania, and The Gambia.
An interesting day trip from Dakar, is to take the short ferry ride across to Goree Island, and visit the thriving artist community.
Where to Stay in Dakar
King Fahd Palace Hotel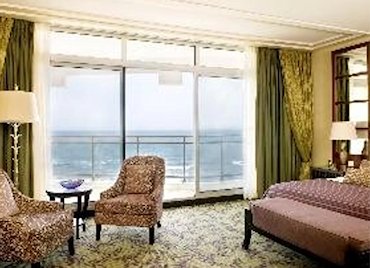 King Fahd Palace Hotel: Pointe des Almadies, Dakar, Senegal.
This is probably the most prestigious 5-star hotel in Senegal. Enjoy a rich buffet breakfast at Le Manguier restaurant and a gourmet buffet, or a la carte, for lunch and dinner in Les Jardins de l'Ocean.
Guests at the King Fahd Palace Hotel enjoyed the rich breakfast buffet, the great on-site restaurant and the level of service provided by staff.
Situated on Saint-Louis Island, at the mouth of the Senegal River - which forms the northern border with Mauritania - Saint-Louis serves as the transportation hub for the agricultural Senegal River valley.
Saint-Louis was established by the French in 1659, as a fortified trading post, and is one of the oldest European- founded settlements in West Africa.
The city was initially the capital of both Senegal and Mauritania.
Tambacounda is a major train stop from Dakar to Bamako.
Tambacounda, once a part of the Ancient Empire of Mali, is legendary for its rich Djembe drum and dance culture.
Niokolo-Koba National Park
There is a luxury hotel at Simenti, which is the most visited part of the park. There are also bungalows and an hotel at Niokolo-Koba, lodgings at Badi, and several camping grounds.
Animals can be watched from hides or on guided safaris. Animals disperse in the rains, so best viewing times are from the end of October to the end of June, when most tours are organised. There is an airstrip at Simenti.
Senegal Travel Guides - Senegal Maps.
Weather in Africa:
Local weather forecasts for destinations around Africa.
Travel Notes Online Guide to Travel
Africa - Asia - Caribbean - Europe - Middle East - North America - Oceania - South America.

The Travel Notes Online Guide to Travel helps visitors plan their trip with country and city travel guides, local tourist information, reviewed web sites, and regular travel articles.

Seychelles.
Travel and Tourism Guides on Travel Notes
If Travel Notes has helped you, please take a moment to like us on Facebook and share with your friends on social media.


Travel & Tourism With Industry Professionals.