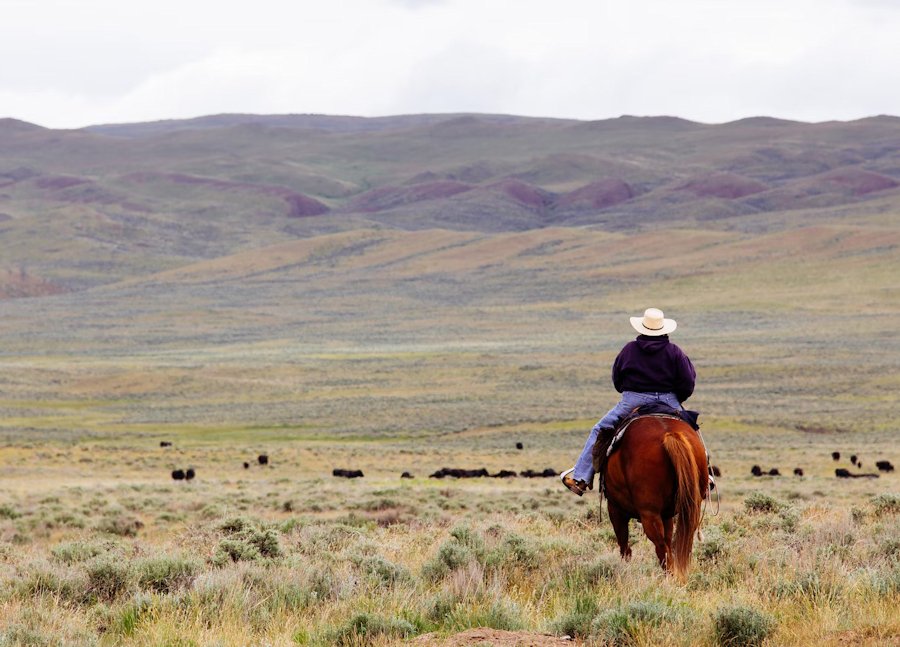 Montana by John Kakuk on Unsplash.
Travel Notes: North America - United States - Montana Travel Notes.

Short URL: https://tnot.es/usMT
Montana Travel and Tourism on Travel Notes

Find Montana Travel and Tourist Information with links to official travel and tourism websites and state resources for visitors to Montana.
About Montana
Montana is a state that offers stunning landscapes, a rich cultural heritage, and a way of life deeply connected to nature.
It is a place where visitors and residents alike can experience the wonders of the great outdoors and enjoy the tranquility of its expansive wilderness.
Montana is also known as the Treasure State, due to the importance of mining in the state.
States neighbouring Montana: Idaho, Wyoming, South Dakota and North Dakota.
Map of Montana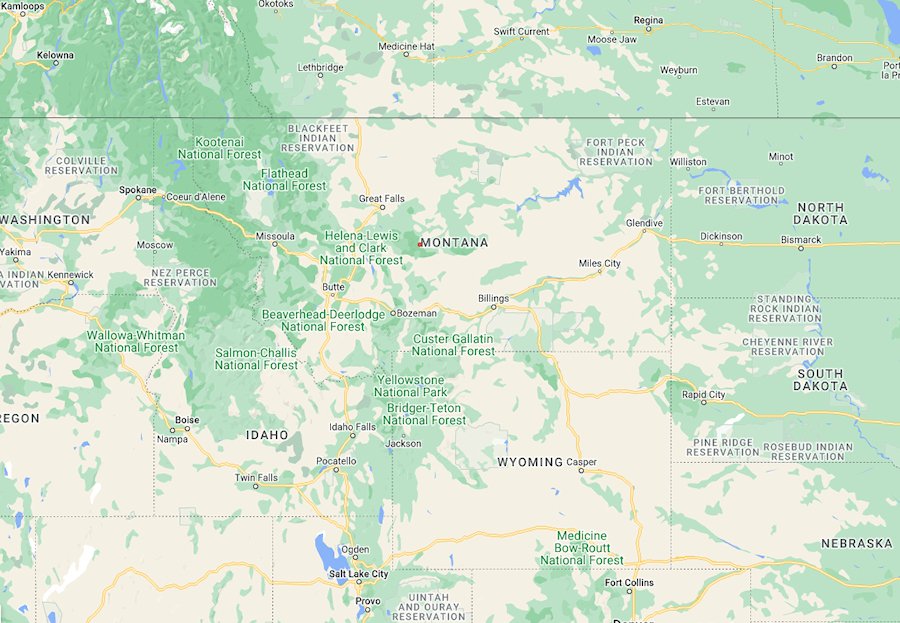 Montana is home to many breathtaking national parks, including Glacier National Park and parts of Yellowstone National Park.
The state capital of Montana is Helena.
Montana, the fourth-largest state by land area, is located in the western United States.
Despite its large size, the 'Big Sky Country' has a relatively small population.
Known for its stunning natural beauty, vast open spaces, and diverse landscapes Montana is bordered by Idaho to the west, Wyoming to the south, North Dakota to the east, and South Dakota to the south-east.
Montana also neighbours the Canadian province of British Columbia to the north-west, along with Alberta and Saskatchewan to the north.
Cities
Montana's largest city is Billings, located in the south-central part of the state.
Other notable cities include Missoula, Bozeman, Great Falls, and Helena, which serves as the state capital.
These cities offer a range of cultural and recreational opportunities, including museums, art galleries, music festivals, and outdoor adventures.
Economy
Montana's economy is diverse, with industries such as agriculture, tourism, mining, and timber playing significant roles.
The state is known for its ranching and farming activities, particularly cattle ranching and wheat farming.
Montana is also a major producer of minerals, including gold, silver, copper, and coal.
Great Outdoors
Montana is known for its stunning natural landscapes, mountains, forests, and national parks; a great destination for outdoor enthusiasts and nature lovers.
Heritage
Montana has a rich Native American heritage, with several tribes calling Montana home, including the Crow, Blackfeet, and Northern Cheyenne.
Montana also played a significant role in the history of the American West, attracting fur trappers, explorers, and settlers in the 19th century.
Landscape
Montana is renowned for its numerous mountain ranges, with the Rocky Mountains dominating the western part of the state.
The eastern region of Montana consists of rolling plains and prairies.
The Continental Divide runs through the western part of the state, dividing the watersheds that flow into the Pacific Ocean from those that flow into the Gulf of Mexico.
National Parks
Glacier National Park features majestic peaks, pristine lakes, and glaciers, providing ample opportunities for outdoor activities such as hiking, camping, and wildlife viewing.
Yellowstone National Park, although primarily located in Wyoming, extends into Montana and is famous for its geothermal features, including the iconic Old Faithful geyser.
Quality of Life
In addition to its natural beauty, Montana offers a high quality of life with a strong sense of community.
The state is often associated with a slower pace of life, friendly residents, and a love for outdoor activities such as fishing, hunting, hiking, and skiing.
Montana is a beautiful state in the western United States offering visitors a wide range of outdoor activities and breathtaking scenery.
Montana Highlights
Montana is vast and filled with natural wonders, small towns, and outdoor adventures waiting to be explored.
Remember to check local travel guidelines and weather conditions before your visit to make the most of your time in Montana.
Big Sky
If you're a fan of skiing or snowboarding, Big Sky is a must-visit destination.
It boasts one of the largest ski resorts in the United States and offers a range of winter activities.
In the summer, you can enjoy hiking, mountain biking, and horseback riding in the surrounding mountains.
Bozeman
Home to Montana State University, Bozeman is another lively city with a blend of outdoor recreational opportunities and urban amenities.
The city is a gateway to outdoor activities like hiking, skiing, and fly fishing, and it also has a charming downtown area with shops, restaurants, and breweries.
Flathead Lake
The largest natural freshwater lake in the western United States, Flathead Lake offers a picturesque setting for boating, fishing, swimming, and other water activities.
The lake is surrounded by charming towns and is a great place to relax and enjoy the scenic beauty of Montana.
Glacier National Park
This park is renowned for its glacial-carved peaks, pristine lakes, and diverse wildlife.
You can explore the park by hiking its numerous trails, driving along the Going-to-the-Sun Road, or taking a boat tour on one of the park's lakes.
Missoula
This vibrant college town is nestled in the heart of the Rocky Mountains and offers a variety of cultural attractions, including museums, art galleries, and theatres.
You can also explore the surrounding wilderness through hiking, biking, or fishing in the nearby rivers.
Yellowstone National Park
While most of Yellowstone is located in Wyoming, a small portion extends into Montana.
The park is famous for its geothermal features, such as the Old Faithful geyser, colourful hot springs, and the Grand Prismatic Spring.
Wildlife viewing opportunities are abundant in the park as well.
The Lewis and Clark expedition carried their boats around the falls in 1805.
Today the Lewis and Clark Interpretative Center uses the Missouri River as a backdrop to their two storey exhibition on the expedition.
The Historic District, around Last Chance Gulch, was where gold was discovered shortly after the founding of Helena in 1864.
Map of Helena
The State Capitol, completed in 1902, has a copper-clad dome with a copy of the Statue of Liberty.
Montana comes from the Spanish word for mountain and was first applied to the territory in 1864.
Montana By Air
Located in Helena since 1931, Exec Air Montana is the state's oldest air charter company.
Exec Air offers one and two-hour scenic flights over Helena, the valley and surrounding mountains and wilderness areas.
You could fly along the Missouri River, tracing the float of Lewis and Clark's expedition through the Gates of the Mountains.
The month of September is the best time to visit. The crowds are gone and the weather can be beautiful.
Old Faithful is the most reliable of the Yellowstone geysers, with eruptions occurring every 37 to 93 minutes, depending upon the duration of the previous eruption.
The World's First National Park
The largest and oldest national park in the United States is best-known for its more than 3,000 geysers and hot springs.
On 1st March, 1872, Yellowstone National Park became the first national park established by the United States Congress for the preservation of its unique hydrothermal and geologic features and for the enjoyment of the people.
Within Yellowstone's 2.2 million acres, visitors have unparalleled opportunities to observe wildlife in an intact ecosystem, explore geothermal areas that contain about half the world's active geysers, and view geologic wonders like the Grand Canyon of the Yellowstone River.
Yellowstone Attractions
Yellowstone National Park is vast and varied so it's recommended to allow a few days to visit its many attractions.
Top Yellowstone attractions include Old Faithful Geyser, Grand Canyon of the Yellowstone, Hayden Valley, Mammoth Hot Springs, Yellowstone Lake, Norris Geyser Basin, Lamar Valley, Tower Fall, Lower Geyser Basin and West Thumb Geyser Basin.
Where to Stay When Visiting Yellowstone National Park
When looking for lodging options visitors to Yellowstone need to consider whether they want to stay in a cabin, lodge or hotel.
How about inside Yellowstone National Park, or near one of the entrances.
Lodging Inside Yellowstone Park
Choose from Canyon Cabins, Canyon Cascade Lodge, Grant Hotel, Lake Lodge Cabins, Lake Yellowstone Hotel, Lake Yellowstone Hotel Cabins, Mammoth Frontier Cabins, Old Faithful Inn, Old Faithful Lodge Cabins or Old Faithful Snow Lodge.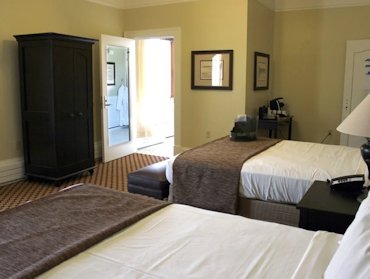 Lake Yellowstone Hotel & Cabins: Inside the Park, 235 Yellowstone Lake Rd.
Staying in Gardiner
Located near the north entrance to Yellowstone Park, Gardiner offers easy access to Yellowstone's upper loop and the Lamar Valley.
Choose from Absaroka Lodge, Bear Lair Lodge, Best Western (with river view rooms), Montana Buffalo Ranch, Motel 6, Riverside Cottages, Super 8, Yellowstone Village Inn, Yellowstone Basin Inn or Yellowstone Travelodge.
Staying in West Yellowstone
Located at the Park's west entrance, West Yellowstone is a bustling tourist town during the summer season.
West Yellowstone also features a number of camping and RV parks.
During the winter West Yellowstone is home to some of the best snowmobiling and cross country skiing around Yellowstone.
Choose from Alpine Motel, Bar-N-Ranch, Best Western Weston, Clubhouse Inn, Comfort Inn, Days Inn, Hibernation Station, KOA Campground, Madison Hotel, Moose Creek Cabins, Pony Express, Quarter Circle JK Ranch or Stage Coach Inn.
Bozeman is the seat of Montana State University and Montana's gateway to Yellowstone National Park and other tourist areas.
Glacier National Park
Scenic driving and wildlife viewing along the Going-to-the-Sun-Road. You can't get lost.
The best time to visit Glacier National Park is either before July 4th or after Labor Day. However, if you must visit during the height of Summer, as most people do, try to visit on the weekdays as crowds are significantly lower.
Consider visiting Glacier National Park earlier in the season (before late July), since all the snow and waterfalls in the park at this time make for absolutely stunning scenery.
Little Big Horn
The Little Big Horn National Monument, formerly known as the Custer Battlefield National Monument, is 60 miles south-east of Billings, off I90.
It was here, on June 25, 1876, that lieutenant colonel George Armstrong Custer miscalculated the size of Crazy Horse's Sioux encampment and made his last stand; falling to the ground with 264 of his men.
White stone graves mark where the US soldiers gave it their last.
Big Sky Fishing
Anglers from all over the world travel to Montana to experience fly fishing the blue ribbon trout rivers and pristine mountain lakes.
Whether an angler seeks to battle trophy-sized wild rainbow trout on the Yellowstone River, or to experience the solitude of a high mountain lake, Montana provides fly fishing experiences like no other place can.
Montana Travel Guides - Montana Maps.
About Montana - Montana Weather:
Find out more about Montana before you travel there.
Travel Notes Online Guide to Travel
Africa - Asia - Caribbean - Europe - Middle East - North America - Oceania - South America.

The Travel Notes Online Guide to Travel helps visitors plan their trip with country and city travel guides, local tourist information, reviewed web sites, and regular travel articles.
Travel and Tourism Guides on Travel Notes
If Travel Notes has helped you, please take a moment to like us on Facebook and share with your friends on social media.


Travel & Tourism With Industry Professionals.

Nebraska.