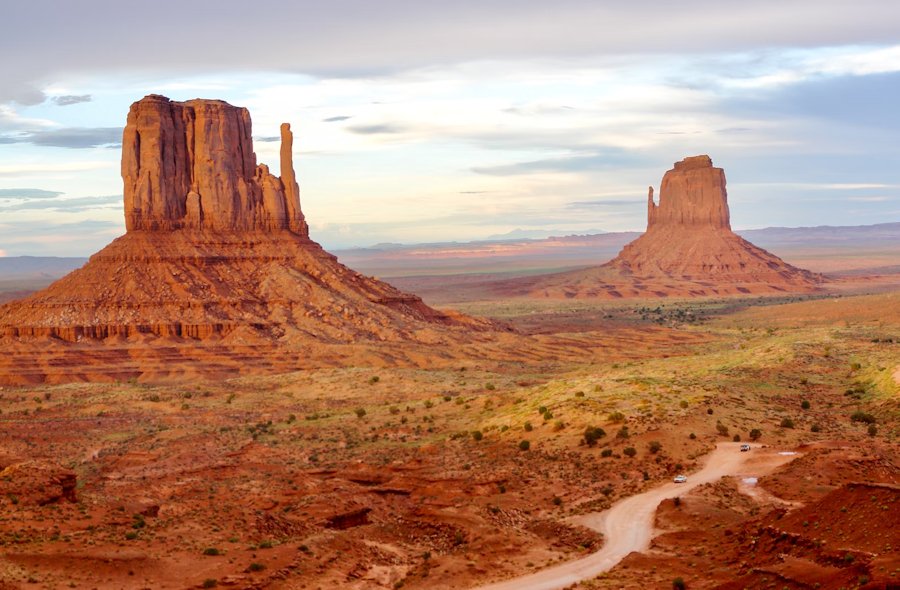 Monument Valley, Utah by Betty Subrizi on Unsplash.
Travel Notes: North America - United States - Utah Travel Notes.


Short URL: https://tnot.es/usUT
Utah Travel and Tourism on Travel Notes

Find Utah Travel and Tourist Information with links to official travel and tourism websites and state resources for visitors to Utah.
About Utah
Also known as the Beehive State, Utah residents relate the beehive symbol to industry and the pioneer virtues of thrift and perseverance.
The state capital of Utah is Salt Lake City.
Map of Utah
States neighbouring Utah: Nevada, Idaho, Wyoming, Colorado, New Mexico and Arizona.
The Mormon leader told his followers, "This is the right place," on July 24th, 1847.
The international headquarters of the Church of Jesus Christ of Latter-day Saints (Mormons) is the Salt Lake City's major landmark.
Beehive House
Built in 1855, Beehive House was the Salt Lake City home of Brigham Young.
Discover how Brigham Young and his family lived in the 1800s, during a free 30-minute tour of the Beehive House.
Temple Square
Attracting close to five million people annually, Temple Square is Salt Lake's biggest attraction and one of the major tour sites of the West.
Bryce Canyon
The Bryce Canyon National Park, near Panguitch, is nature's sculpture.
The pink and red limestone spires have been chiselled out over the centuries by wind and water.
Zion National Park
To Brigham Young the area around the Virgin River, in the south-west corner of Utah, was very nice, but not Zion.
The highlight of Zion National Park is an expansive canyon. Follow the paths where native people and pioneers walked.
Gaze up at massive sandstone cliffs of cream, pink, and red that soar into a brilliant blue sky at Utah's First National Park.
Moab
Moab:
Spiritual Centre of the Colorado Plateau. People from all over the world come to Moab to enjoy the breathtaking scenery and partake in the endless opportunities to meet nature one on one. From mountain biking to white-water rafting, hiking, climbing and camping the options for outdoor recreation and beautiful views are limitless.
Utah gets its name from the early Ute people of the region.
Half of the State of Utah is spread out on the Colorado plateau, 1,200 metres above sea level, where minimalist landscape photographers will enjoy the variety of shapes and colours in changing light conditions.
The Colorado River has beautifully carved many gorges and canyons, as it twists and turns through the soft sedimentary rock of the plateau.
An excellent example is the Meander Canyon in Dead Horse Point State Park, in eastern Utah.
Nature rises and falls dramatically in Utah, with King's Peak top of the ranges at 4,123 metres. The state is an ideal location for winter sports enthusiasts.
Those seeking solitude can also have plenty of that, and it is not without reason that the Mormons originally set themselves up here in 1846-1847, when it was still a part of Mexico.
Go Utah:
The Go Utah Travel and Recreation Guide provides more than 1,200 pages of travel information about Utah covering more than 55 destinations.
Utah Adventures:
The official site of the Utah Travel Council. Plan your trip to Utah with things to do and places to see.
Utah State:
The Government of Utah opens its virtual door to visitors.
Dos and Don'ts For Outdoor Adventures in Utah
Camping
Camp at designated sites or, where allowed, at previously used sites.
Avoid placing tents on top of vegetation and use a camp stove instead of making a campfire. Unless signs indicate otherwise, leave gates open or closed as you find them.
Historic Sights
Leave historic sites, Native American rock art, ruins, and artefacts untouched for the future.
Admire rock art from a distance and never touch it.
Stay out of ruins, leave artefacts in place and report violations.
Keep Canyon County Clean
Help keep Canyon Country clean.
Pack out your trash and recycle it, cleanup after less thoughtful visitors, and dispose of human waste properly.
Protect Water
Protect and conserve scarce desert water sources.
Camp at least 50 feet from isolated water sources to allow for wildlife access.
Where possible, carry your own drinking water. Leave potholes undisturbed and wash well away from pools and springs.
Tread Lightly
Tread lightly when travelling and leave no trace of your camping.
Drive and ride only on roads and trails where such travel is allowed.
Hike only on established trails, on rock, or in washes.
Wildlife
Allow space for wildlife.
When encountering wildlife, maintain your distance and remain quiet.
Teach children not to chase or pickup animals.
Keep pets under control.
By Utah Outventures.
Utah Travel Guides - Utah Maps.
About Utah - Utah Weather:
Find out more about Utah before you travel there.
Travel Notes Online Guide to Travel
Africa - Asia - Caribbean - Europe - Middle East - North America - Oceania - South America.

The Travel Notes Online Guide to Travel helps visitors plan their trip with country and city travel guides, local tourist information, reviewed web sites, and regular travel articles.
Travel and Tourism Guides on Travel Notes
If Travel Notes has helped you, please take a moment to like us on Facebook and share with your friends on social media.


Travel & Tourism With Industry Professionals.

Vermont.