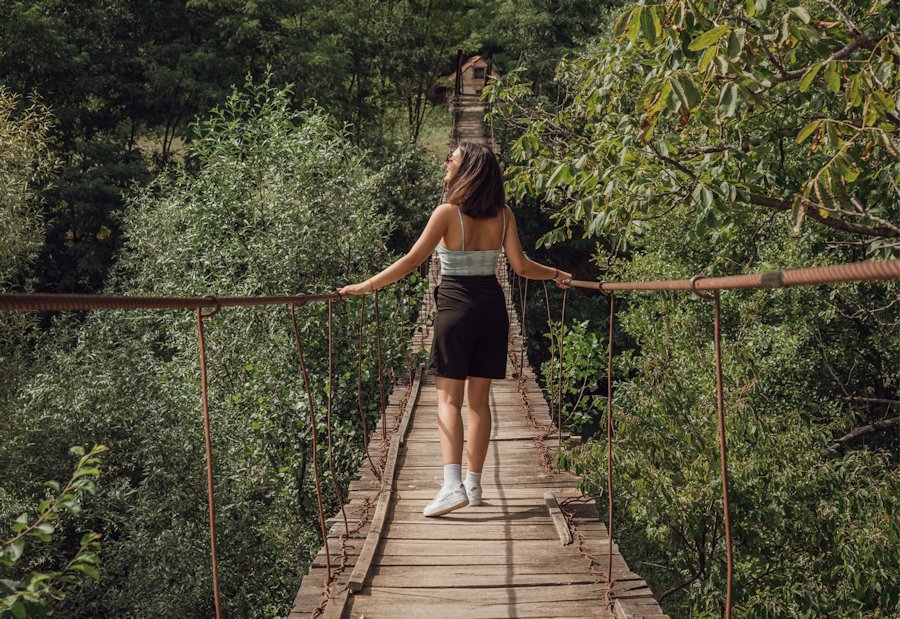 Delaware, USA by Teslariu Mihai on Unsplash.
Travel Notes: North America - United States - Delaware Travel Notes.

Short URL: https://tnot.es/usDE
Delaware Travel and Tourism on Travel Notes

Find Delaware Travel and Tourist Information with links to official travel and tourism websites and state resources for visitors to Delaware.
About Delaware
Also known as the First State, Delaware became the first of the original thirteen states to ratify the US Constitution, back in December, 1787.
The state capital of Delaware is Dover.
About Delaware - Delaware Weather:
Find out more about Delaware before you travel there.
Map of Delaware
Delaware State is the second smallest in the Union.
States neighbouring Delaware:
Maryland, Pennsylvania and New Jersey.
Delaware Bay was named after the first colonial governor of Virginia, Thomas West, 3rd baron De La Warr, when the English adventurer Samuel Argall entered the bay in 1610.
Around Delaware State
Delaware City is a a small port town on the eastern terminus of the Chesapeake and Delaware Canal, in New Castle County, Delaware.
Located between the Delaware shore and the capital city of Dover, the quaint town of Harrington plays host to the annual Delaware State Fair.
Delaware State Parks
From hiking, camping, swimming, and fishing, to nature programs and touring historic sites visitors and residents can enjoy the natural diversity of some seventeen State Parks in Delaware.
Delaware Tourism
Delaware's Quaint Villages feature so many opportunities for historic culture, culinary adventures and outdoor escapades, you'll always have something to do during your stay.
Visit Delaware
Delaware has three distinctly different regions, each with its own style, character, and wide range of possibilities.
Northern Delaware is home to tax-free shopping sprees, big-city dining, scenic state parks, and iconic Wilmington attractions.
Countryside bike tours, birdwatching boardwalk trails, and historic sites make up the quiet charm found in Central Delaware.
Southern Delaware is well known for its pristine beaches and scenic landscapes, but beaches are just the beginning of a Southern Delaware vacation.
Delaware Transportation
DART First State provides regularly scheduled transit service within the entire state of Delaware.
Delaware Travel Guides - Delaware Maps.
Many holiday makers choose Delaware for its sandy dunes and quiet coastal communities.
There are six beach towns in Delaware, each with their own style and allure, and each with their own reason to become your favourite.
Bethany Beach
Bethany Town was founded by members of the Christian Church of Washington DC and Pennsylvania. The original idea was not to found a town, but to find a suitable tract of land for a permanent yearly seaside assembly for the Christian churches of the country.
Driving into Bethany Beach you'll be greeted by the intimate shops leading you to a quiet sense of calmness. You breathe in the ocean air, and you can suddenly feel that this is your coastal home away from home.
Dewey Beach
Dewey Beach is blessed with ocean beaches on one side, a broad bay on the other, and restaurants and fun-filled spots that fill every inch in between. Sunshine by day, and brighter vibes by night.
Fenwick Island
Fenwick Island is the most south-eastern of the Delaware beaches.
With a state park next door, waterfront places to stay, and a beautiful beach to unwind, Fenwick Island is a serene place to enjoy the great outdoors, delicious dining and so much more.
Lewes
Lewes is situated where the Delaware Bay and Atlantic Ocean meet, at Cape Henlopen.
Quiet and dignified, charming and friendly, Lewes is perhaps the most beloved town in Delaware.
The Cape May-Lewes Ferry is the most memorable way to travel between Delaware and New Jersey.
Take the ferry on a 17-mile, 80 minute voyage across the Delaware Bay and cut miles off your trip along the Atlantic Coast.
Rehoboth Beach
From the beautiful ocean view to the iconic boardwalk Rehoboth Beach is a must-visit destination.
Located on the Delaware Shores, the Rehoboth Beach and Dewey Beach Resort Area is known for its award-winning boardwalk, awesome hotels, specialty stores, amusements, beautiful homes, tax-free shopping and some of the finest restaurants anywhere.
Rehoboth Beach-Dewey Beach Chamber of Commerce & Visitors Center,
P.O. Box 216,
501 Rehoboth Avenue.
South Bethany Beach
South Bethany Beach is the kind of place where memories of long summers have been sustained through generations, thanks in part to its intimate one mile long beach, adventures along the bay, and it's quaint small town vibe.
The capital of Delaware is Dover, although Wilmington is the largest city.
Visit Dover
Founded in 1683, Dover is rich in history, packed with over three centuries worth of historical attractions and artifacts.
The Delaware History Trail spotlights culturally significant locations throughout the state of Delaware, providing an educational adventure for all ages.
Accommodation in Dover

Residence Inn Dover: 600 Jefferic Boulevard, Dover, DE.
Located in the heart of the State Capital of Dover, just a few blocks away from Dover Mall and over 25 restaurants with a variety of cuisines, Residence Inn by Marriott Dover is the perfect extended stay hotel for relocations, training, corporate, temporary housing or vacations.
Guests at the Residence Inn Dover can spend an evening in the indoor heated pool and spa, fitness center or relax by the fireplace.
Wilmington is the largest city in Delaware and seat of New Castle County.
Located just thirty minutes south of Philadelphia, mid-point between New York and Washington DC, more than half of all Fortune 500 companies call Wilmington their corporate home.
Although Wilmington might have a 'big city feel', walking around Downtown still has its small town charm.
Visit Wilmington
Greater Wilmington and the Brandywine Valley are just a short distance from all points in the Mid-Atlantic region and minutes off the I-95 corridor.
Since the age of 10, Joe Biden has called Wilmington home, and US President Number 46 has created quite a buzz in the First State.
Attractions Around Wilmington
Although the outward shell of the Delaware Art Museum has changed and shifted with the fortunes of the times, the heart of the museum has remained constant.
To complement its collections, the Museum regularly presents important temporary exhibitions from leading art museums throughout the world.
The Henry Francis du Pont Winterthur Museum, near Wilmington, displays American decorative arts between 1640 and 1840, in its more than 150 period rooms.
Whether you're visting for a long weekend, a week-long stay or just wish to spend a night in the city, there's always plenty of Things to Do in Wilmington.
Getting to Wilmington
The Acela Train - on Amtrak Northeast - connects Wilmington with Boston, New Haven, New York, Philadelphia and Washington DC.
Where to Stay in Wilmington
Hotels in Wilmington, Delaware.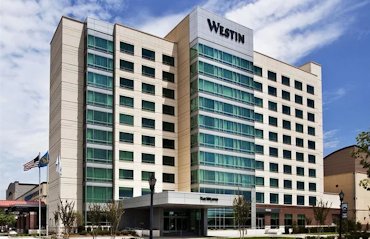 Westin Wilmington: 818 Shipyard Drive, Wilmington, DE.
Located close to Wilmington's Chase Center on the Riverfront, the Westin Wilmington offers convenient access to a number of local attractions and a multitude of dining options.
Guests at the Westin Wilmington can also use the complimentary shuttle to effortlessly transport them anywhere within five miles of the hotel.
Travel Notes Online Guide to Travel
The Travel Notes Online Guide to Travel helps visitors plan their trip with country and city travel guides, local tourist information, reviewed web sites, and regular travel articles.

Join Michel on Meta-Travel.

Airlines and Airports.

Add a Business Listing - Add a Destination - Add a Place to Stay - Add URL.



Affiliates - North America Tourism - North America Websites.
If you find Travel Notes useful, please take a moment to like us on Facebook and share with your friends on social media.