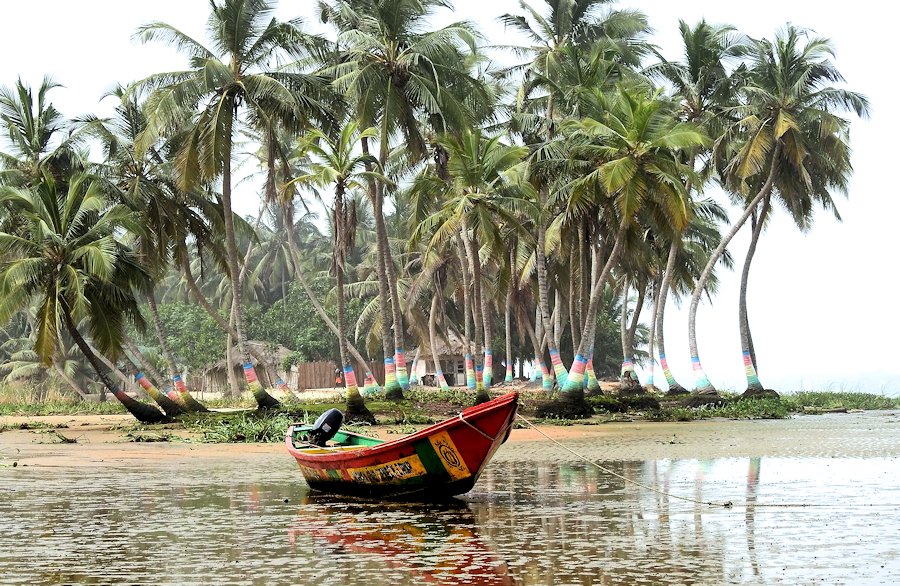 Ghana by Yoel Winkler on Unsplash.
Travel Notes: Africa - Ghana Travel Notes.
Short URL: https://tnot.es/GH
Ghana Travel and Tourism on Travel Notes

Find Ghana Travel and Tourist Information with links to official travel and tourism websites and state resources for visitors to Ghana.
About Ghana
Ghana, formerly known as the Gold Coast, was the first British colony in Africa to gain independence; on March 6th, 1957.
Map of Ghana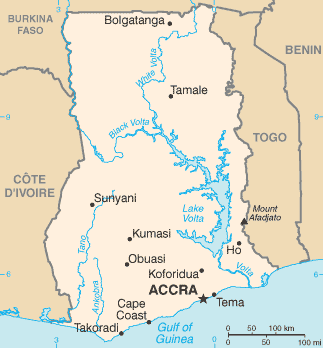 Countries neighbouring Ghana:
Ivory Coast, Burkina Faso and Togo.
Ghana Travel Guides - Ghana Maps.
Weather in Africa:
Local weather forecasts for destinations around Africa.
British West Africa
The ancient Kingdom of Ghana was actually further north; in the Sahelian region of Senegal, Mauritania, and Mali.
Since gaining independence from Britain, Ghana has been subjected to a series of coups; two of which were led by John Rawlings.
English is the official language of Ghana, one of only a handful of Anglo- speaking countries in the predominately French-speaking region of West Africa.
The Ashanti migrated into the region from the Savanna and formed a lively trade with the sub-Saharan peoples to the north.
Where to Stay in Accra
Golden Tulip Accra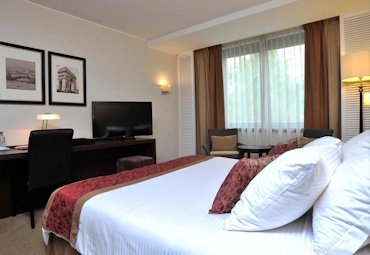 Golden Tulip Accra: Liberation Road, Accra, Ghana.
This modern, four-star superior first class hotel has 234 rooms including suites, apartments and chalets decorated in modern African style and set in tropical gardens.
Guests at the Golden Tulip Accra enjoyed the fantastic bar, tasty breakfast and clean rooms.
Labadi Beach Hotel
Labadi Beach Hotel: 1 Laby Pass, Accra, Ghana.
With its private beach and a reputation for its charm and quality, the luxuries of a first-class hotel blend perfectly with a traditional African style throughout. Relax at the Cocktail Bar and Lounge or enjoy a meal at The Akwaaba Restorant.
Guests at the Labadi Beach Hotel loved the beach, the stunning pool and tasty breakfast.
Movenpick Ambassador Hotel Accra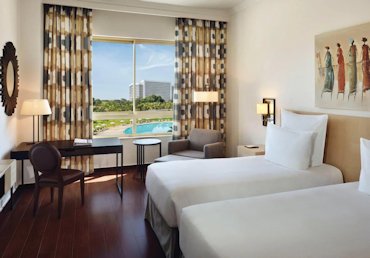 Movenpick Ambassador Hotel Accra: Independence Avenue, Ridge, Accra, Ghana.
The Lobby Lounge is the place to meet and talk business over coffee while the Sankofa Restaurant offers international and Ghanaian dishes after a drink in the sophisticated atmosphere of the one2one Bar.
Guests at the Movenpick Ambassador Hotel Accra rated the stunning pool, comfortable rooms and good location for shopping.
The Portuguese were the first Europeans to visit the Gold Coast, and set up a trading post where Elmina stands today.
The Dutch replaced the Portuguese by 1642, while the Ashanti controlled the trade routes around Kumasi and expanded their Empire to become predominant among the native states by the middle of the 18th century.
The British also established forts on the coast, and although they lost an early war to the Dutch, they continued to expand their trading.
By 1874 the coast was entirely under English control and was designated a crown colony, not without sporadic bloodshed with the Ashanti.
The restored fort at Cape Coast is well worth a visit.
Nearby Kotokraba Market and the Elmina Fishing Harbour provide visitors with excellent examples of commerce in present day Ghana.
Kakum National Park offers one of the world's three-rope bridges located in the canopy of the rainforest. The seven linked bridges are only 45 minutes from the hotel by road.
Elmina Beach Resort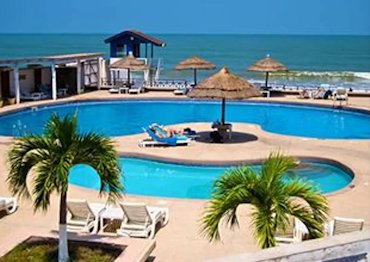 Elmina Beach Resort: 4 JJ Rawlings Street, Cape Coast, Ghana.
Overlooking a palm-fringed beach in Elmina; about ten minutes from the historic town of Cape Coast the hotel is close to the famous World Heritage sites of Elmina Castle, Cape Coast Castle and Fort St. Jago.
Guests at the Elmina Beach Resort liked the great staff, wonderful location and awesome views.
Embassy of Ghana in The Hague:
Laan Copes van Cattenburch 70,
The Hague, The Netherlands.
Ghana Embassy in Tokyo:
1-5-21 Nishi Azabu, Minato-ku, Tokyo, 160-0031, Japan.
Ghana Embassy in Washington DC:
3512 International Drive NW, Washington DC, 20008.
Ghana High Commission in London:
The High Commission operates two offices at 13 Belgrave Square, London, SW1X 8PN and 104 Highgate Hill, London N6 5HE.
Embassies in Accra
Diplomatic Missions in Ghana:
List of addresses of diplomatic missions in Ghana.
Embassy of Switzerland in Ghana:
Accredited to Ghana, Liberia, Sierra Leone and Togo.
Kingdom of the Netherlands Embassy in Accra:
89, Liberation Road, corner of Ako Adjei Interchange, Accra.
The British High Commission in Ghana:
Julius Nyerere Link, off Gamel Abdul Nasser Avenue,
PO Box 296, Accra, Ghana.
US Embassy in Ghana:
US Embassy, Ring Road East, P.O. Box 194, Accra, Ghana.
Ghanaian Festivals
Each region has its own major festivals and the way people respond to them is dependent entirely upon their mood.
Visiting Ghana:
Penni Wisner visits Ghana and offers a few tips in her rather long article.
Ghana Web:
The Ghana Home page is a comprehensive resource about the country of Ghana with lots of news, information and entertaining stuff. It's also the ideal place to keep in touch with fellow Ghanaians.
The Republic of Ghana:
Official Ghana content with latest news updates from the Ministry of Information.
Travel Notes Online Guide to Travel
The Travel Notes Online Guide to Travel helps visitors plan their trip with country and city travel guides, local tourist information, reviewed web sites, and regular travel articles.

Join Michel on Meta-Travel.

Airlines and Airports.

Add a Business Listing - Add a Destination - Add a Place to Stay - Add URL.



Affiliates - Africa Tourism - Africa Travel Websites.
If you find Travel Notes useful, please take a moment to like us on Facebook and share with your friends on social media.