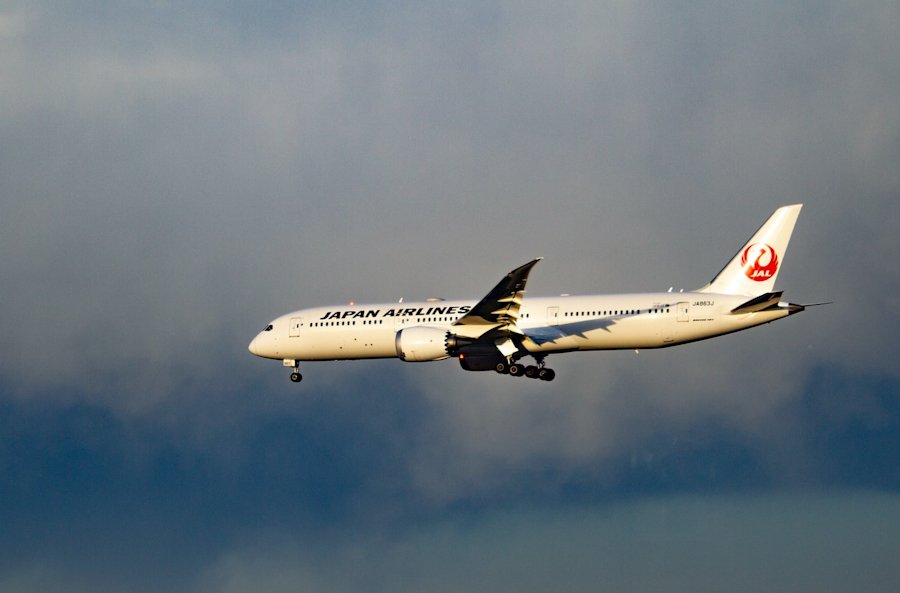 Japan Airlines by Denisse Leon on Unsplash.

Travel Notes: Airline Directory - Jamahiriya Libyan Arab Airlines to Kam Air.
The airline directory on Travel Notes helps you find the airline schedule that's right for you and makes searching for cheap flight tickets a lot easier.
You can also find airline codes and links to official airline websites, courier companies, scenic flights, country information, airports, official tourist offices, and foreign embassies.
International Airlines and Airline Codes
JAL: (JL)
Japan Airlines, serving 35 countries and 208 airports (with code sharing); 61 of the airports in Japan and 73 in the United States. Other destinations: Australia, Austria, Canada, China, Czech Republic, Denmark, France, French Polynesia, Germany, Guam, Holland, Hong Kong, India, Indonesia, Italy, Malaysia, Mexico, New Zealand, Northern Mariana Islands, Philippines, Poland, Russia, Singapore, South Korea, Spain, Sweden, Switzerland, Taiwan, Thailand, Turkey, United Arab Emirates, United Kingdom and Vietnam.
JetBlue Airways: (B6)
Low-fare airline based in New York City, with flights to: Buffalo, Burlington, Denver, Fort Lauderdale, Fort Myers, Las Vegas, Long Beach, New Orleans, New York City, Oakland, Ontario, Orlando, Rochester, Salt Lake City, San Juan, Seattle, Syracuse, Tampa, West Palm Beach and Washington DC.
Kam Air: (RG)
First private airline in Afghanistan, established in August, 2003. Headquarters and operation base located at Kabul International Airport (KBL).
KLM UK: (UK)
Extensive network of routes within the UK, including regular schedules from London to Aberdeen, Edinburgh, Glasgow, Manchester and Newcastle. Also flies direct to Amsterdam, Bergen, Brussels, Channel Islands, Dusseldorf, Frankfurt, Milan, Paris, Rome, Stavanger and 400 destinations worldwide through Amsterdam; with KLM and Northwest Airlines.
Flight Search - Fly For Less
How Many Air Miles:
Interactive Distances between major world cities, in miles or kilometres.
Air Help - Claim compensation for your flight delay or cancellation.
Travel Notes Online Guide to Travel
Africa - Asia - Caribbean - Europe - Middle East - North America - Oceania - South America.

The Travel Notes Online Guide to Travel helps visitors plan their trip with country and city travel guides, local tourist information, reviewed web sites, and regular travel articles.
Car Hire - Cruises - Flights - Hotels.

Arrivals and Departures.
Travel and Tourism Guides on Travel Notes
If Travel Notes has helped you, please take a moment to like us on Facebook and share with your friends on social media.


Travel & Tourism With Industry Professionals.