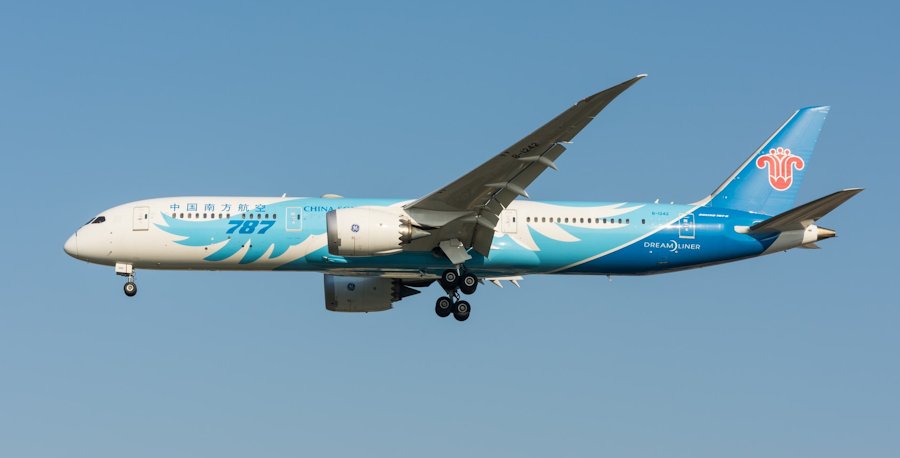 China Southern Airlines by Scarbor Siu on Unsplash.

Travel Notes: Airline Directory - China Eastern to Czech Airlines.
The airline directory on Travel Notes helps you find the airline schedule that's right for you and makes searching for cheap flight tickets a lot easier.
You can also find airline codes and links to official airline websites, courier companies, scenic flights, country information, airports, official tourist offices, and foreign embassies.
International Airlines and Airline Codes
China Yunnan Airlines: (g)
Based in Kunming, China Yunnan Airlines flies to major cities in China and international routes from Kunming to Bangkok, Kuala Lumpur, Seoul, Singapore and Vientiane. The official page is in Chinese but you could try the slow-loading page in Thailand.
Colgan Air: (9L)
Operating as US Airways Express, provides air service to cities on the east coast as far north as Bar Harbor, Maine, and as far south as Hilton Head, South Carolina.
Continental: (CO)
Continental is the fifth largest US airline based on passenger traffic -- 08/99. Three US hubs (Cleveland, Houston and Newark) maximize connections for passenger transers and offer convenient local flight schedules. OnePass frequent flyer program.
Copa: (CM)
The airline of Panama.
Cubana: (CU)
Cuba's airline flies to many destinations in Europe, the Caribbean and Latin America. Canadians can also visit Cuba from Montreal and Toronto.
Czech Airlines: (OK)
Carrier of the Czech Republic. From Prague-Ruzyne Airport, CSA offers connections to the majority of main European destinations and to transit points in North America, Asia, the Middle East and North Africa.
Flight Search - Fly For Less
How Many Air Miles:
Interactive Distances between major world cities, in miles or kilometres.
Air Help - Claim compensation for your flight delay or cancellation.
Travel Notes Online Guide to Travel
Africa - Asia - Caribbean - Europe - Middle East - North America - Oceania - South America.

The Travel Notes Online Guide to Travel helps visitors plan their trip with country and city travel guides, local tourist information, reviewed web sites, and regular travel articles.
Car Hire - Cruises - Flights - Hotels.

Arrivals and Departures.
Travel and Tourism Guides on Travel Notes
If Travel Notes has helped you, please take a moment to like us on Facebook and share with your friends on social media.


Travel & Tourism With Industry Professionals.