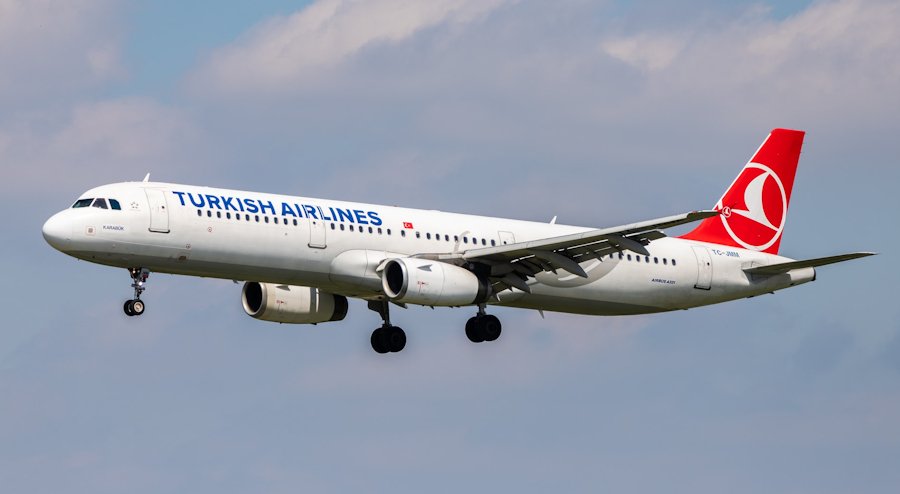 Turkish Airlines by Kevin Hackert on Unsplash.

Travel Notes: Airline Directory - Thai Airways to Turkish Airlines.
The airline directory on Travel Notes helps you find the airline schedule that's right for you and makes searching for cheap flight tickets a lot easier.
You can also find airline codes and links to official airline websites, courier companies, scenic flights, country information, airports, official tourist offices, and foreign embassies.
International Airlines and Airline Codes
Trans Guyana Airways: (TGY)
Guyana's leading domestic carrier, born out of the need to serve the mining community, now serves 23 destinations in Guyana's 10 regions.
Trans Island Air: (TRD)
Registered in Barbados, Trans Island Air 2000, familiarly known as TIA, is the largest charter carrier in the English speaking Caribbean. TIA also operates a shared charter service between Barbados and the Grenadines.
Travelair: (U3)
Costa Rican domestic airline. Based out of San Jose's Pavas Airport, Travelair provides daily service to Costa Rica destinations: Golfito, Quepos/Manuel Antonio, Tamarindo/Flamingo, Tambor and Tortuguero.
Tropic Air: (PM)
Belize's largest airline with direct flights between Belize International Airport or Belize Municipal Airport and San Pedro (Ambergris Caye), Caye Caulker, Dangriga, Placencia, Punta Gorda, and Flores (Tikal) Guatemala, and connecting service to Corozal.
Tuninter: (UG)
Tunisia domestic routes from Tunis (TUN) to Djerba (DJE), Tozeur (TOE) and Sfax (SFA).
Tunis Air: (TU)
The airline of Tunisia. There are plenty of flights from Europe and Africa to Tunis-Carthage. (Les Horaires).
Turtle Airways: (KT)
Fiji. Departure to and from seaplane base and Sheraton Royal Beach to any resort in the Mamanucas. Scenic flights also available.
Tyrolean Airways: (VO)
Austria's regional airline is wholly owned by Austrian Airlines - connecting Graz, Innsbruck, Linz, Klagenfurt and Salzburg with Vienna and 40 destinations within Europe.
Flight Search - Fly For Less
How Many Air Miles:
Interactive Distances between major world cities, in miles or kilometres.
Air Help - Claim compensation for your flight delay or cancellation.
Travel Notes Online Guide to Travel
Africa - Asia - Caribbean - Europe - Middle East - North America - Oceania - South America.

The Travel Notes Online Guide to Travel helps visitors plan their trip with country and city travel guides, local tourist information, reviewed web sites, and regular travel articles.
Car Hire - Cruises - Flights - Hotels.

Arrivals and Departures.
Travel and Tourism Guides on Travel Notes
If Travel Notes has helped you, please take a moment to like us on Facebook and share with your friends on social media.


Travel & Tourism With Industry Professionals.