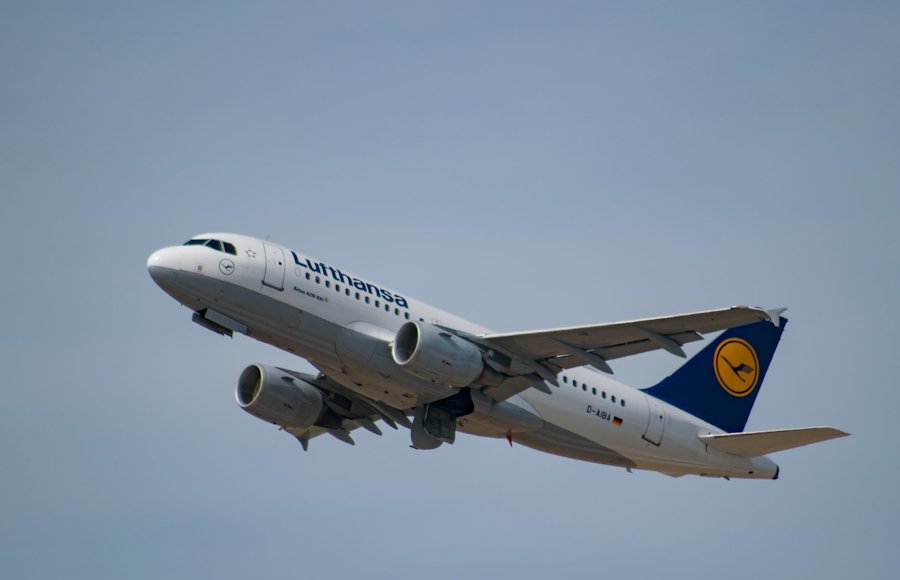 Lufthansa Airlines by Tim Dennert on Unsplash.

Travel Notes: Airline Directory - Linhas Aéreas de Moçambique to Luxair.
The airline directory on Travel Notes helps you find the airline schedule that's right for you and makes searching for cheap flight tickets a lot easier.
You can also find airline codes and links to official airline websites, courier companies, scenic flights, country information, airports, official tourist offices, and foreign embassies.
International Airlines and Airline Codes
Lacsa: (LR)
Costa Rica -- Lineas Aereas Costarricenses. See Grupo Taca.
LIAT Airlines: (LI)
Antigua is LIAT's home base for flights to: Anguilla, Barbuda, Barbados, BVI, Caracas, Dominica, Grenada, Grenadines, Guadeloupe, Guyana, London, Martinique, Miami, Montserrat, Nevis, New York, Paris, Puerto Rico, St. Croix, St. Kitts, St. Lucia, St. Maarten, St. Thomas, Tobago, Toronto and Trinidad.
Linea Turistica Aereotuy: (TU)
Air travel to remote destinations in Venezuela. Most of their flights are to National Parks such as Canaima (Angel Falls) and Los Roques. LTA also fly to La Blanquilla, Orinoco Delta, Grenada and Tobago.
LOT: (LO)
Polish Airlines fly to Algiers, Amsterdam, Athens, Bangkok, Berlin, Boston, Brussels, Budapest, Bydgoszcz, Chicago, Cleveland, Copenhagen, Dallas, Denver, Dusseldorf, Edmonton, Frankfurt, Gdansk, Hamburg, Hannover, Helsinki, Istanbul, Katowice, Kiev, Kolobrzeg, Koszalin, Krakow, Larnaca, Lodz, London, Los Angeles, Lvov, Lyon, Madrid, Manchester, Miami, Milan, Minsk, Moscow, Munich, New York, Newark, Nice, Oslo, Paris, Phoenix, Poznan, Prague, Riga, Rome, Rzeszow, San Francisco, Seattle, Sofia, St. Petersburg, Stockholm, Stuttgart, Syracuse, Szczecin, Szymany, Tel Aviv, Toronto, Vienna, Vilnius, Warsaw, Washington DC, Wroclaw and Zurich.
Lufthansa: (LH)
The German airline, along with other members of Star Alliance, will fly you to just about anywhere in the world.
Check out the Lufthansa Specials for departures from Germany to: Austria, Belgium, China, Czech Republic, France, Germany, Greece, Hong Kong, India, Indonesia, Ireland, Italy, Japan, Kuwait, Malaysia, Mexico, Netherlands, Oman, Portugal, Romania, Singapore, Spain, Switzerland, Thailand, Tunisia, United Arab Emirates, United Kingdom, USA, Venezuela.
Lyddair: (Channel Hopper)
Daily flights from Lydd to Le Touquet. Departs from the United Kingdom in the morning and returns from France in the early evening. Visit Le Touquet.
Flight Search - Fly For Less
How Many Air Miles:
Interactive Distances between major world cities, in miles or kilometres.
Air Help - Claim compensation for your flight delay or cancellation.
Travel Notes Online Guide to Travel
Africa - Asia - Caribbean - Europe - Middle East - North America - Oceania - South America.

The Travel Notes Online Guide to Travel helps visitors plan their trip with country and city travel guides, local tourist information, reviewed web sites, and regular travel articles.
Car Hire - Cruises - Flights - Hotels.

Arrivals and Departures.
Travel and Tourism Guides on Travel Notes
If Travel Notes has helped you, please take a moment to like us on Facebook and share with your friends on social media.


Travel & Tourism With Industry Professionals.