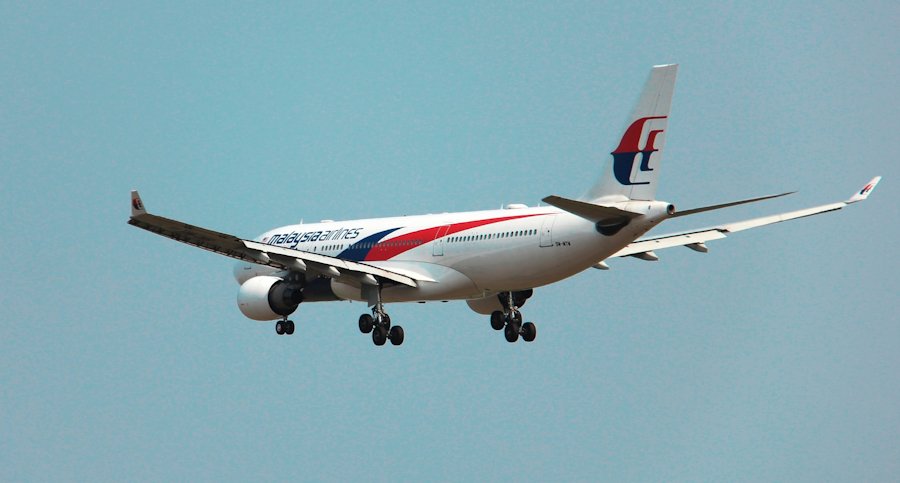 Malaysia Airlines by Fasyah Halim on Unsplash.

Travel Notes: Airline Directory - Malaysia Airlines to Montenegro Airlines.
The airline directory on Travel Notes helps you find the airline schedule that's right for you and makes searching for cheap flight tickets a lot easier.
You can also find airline codes and links to official airline websites, courier companies, scenic flights, country information, airports, official tourist offices, and foreign embassies.
International Airlines and Airline Codes
Macair Airlines: (CC)
Macair serves an important role in Queensland and is the major provider of air services for the rapidly expanding resource sector based in the North-West minerals area. They also provide vital air services for remote communities in the Gulf, Cape York and Western Queensland -- from Townsville, Brisbane and Cairns.
Malaysia Airlines: (MH)
The national airline of Malaysia flies to over 100 destinations in Malaysia and worldwide, including: Adelaide, Amman, Amsterdam, Auckland, Bandar Seri Begawan, Bangkok, Beijing, Beirut, Belfast, Brisbane, Buenos Aires, Cairns, Cairo, Canberra, Cape Town, Cebu, Chennai/Madras, Chiang Mai, Christchurch, Colombo, Darwin, Denpasar, Dhaka, Dubai, Dublin, Dunedin, Edinburgh, Frankfurt, Glasgow, Guangzhou, Hanoi, Ho Chi Minh, Hobart, Hong Kong, Istanbul, Jakarta, Jeddah, Johannesburg, Karachi, London, Los Angeles, Male, Manchester, Manila, Mauritius, Melbourne, Munich, Nagoya, Newark, New Delhi, Osaka, Paris, Perth, Phnom Penh, Rome, Seoul, Shanghai, Singapore, Sydney, Taipei, Tehran, Tokyo, Vienna, Wellington, Yangon, Zagreb and Zurich.
Mandarin Airlines: (AE)
Officially merged with Formosa Airlines on 8 August 1999. Under the merger, Mandarin Airlines will take over domestic (Taiwan) services previously provided by Formosa Airlines.
Maya Airways: (MAY)
In and around Belize for over 30 years.
Maya Island Air: (MW)
Based on on Ambergris Caye, Belize, Maya Island Air flies to Belize City, Corozal, Caye Caulker, Dangriga, Flores (Tikal), Placencia, Punta Gorda and San Pedro.
Merpati: (BOR)
Indonesian regional airline serving Bali, Irian Jaya, Java, Kalimantan, Maluku, Nusa Tenggara, Sulawesi and Sumatra.
Mesa Airlines: (YV)
Mesa Air Group flies to nearly 120 cities in 28 states plus the District of Columbia, as well as Guaymas and Hermasillo in Mexico, and Toronto in Canada. The Company operates as America West Express in the Southwest; US Airways Express throughout the East Coast and Midwest; and independently as Mesa Airlines in New Mexico and Colorado.
Metrojet: (US)
MetroJet, by US Airways, provides the airline with a low-fare unit to compete in the Eastern United States.
MIAT: (OM)
Mongolian Airlines. Conecting Ulaanbaatar with Beijing, Berlin, Huhhot, Irkutsk, Moscow, Osaka and Seoul, as well as domestic schedules.
Mustique Airways: (Q4)
St. Vincent & the Grenadines. Connecting Barbados, Bequia, Canouan, Grenada, Martinique, St. Lucia, Trinidad & Tobago, Union.
Flight Search - Fly For Less
How Many Air Miles:
Interactive Distances between major world cities, in miles or kilometres.
Air Help - Claim compensation for your flight delay or cancellation.
Travel Notes Online Guide to Travel
Africa - Asia - Caribbean - Europe - Middle East - North America - Oceania - South America.

The Travel Notes Online Guide to Travel helps visitors plan their trip with country and city travel guides, local tourist information, reviewed web sites, and regular travel articles.
Car Hire - Cruises - Flights - Hotels.

Arrivals and Departures.
Travel and Tourism Guides on Travel Notes
If Travel Notes has helped you, please take a moment to like us on Facebook and share with your friends on social media.


Travel & Tourism With Industry Professionals.