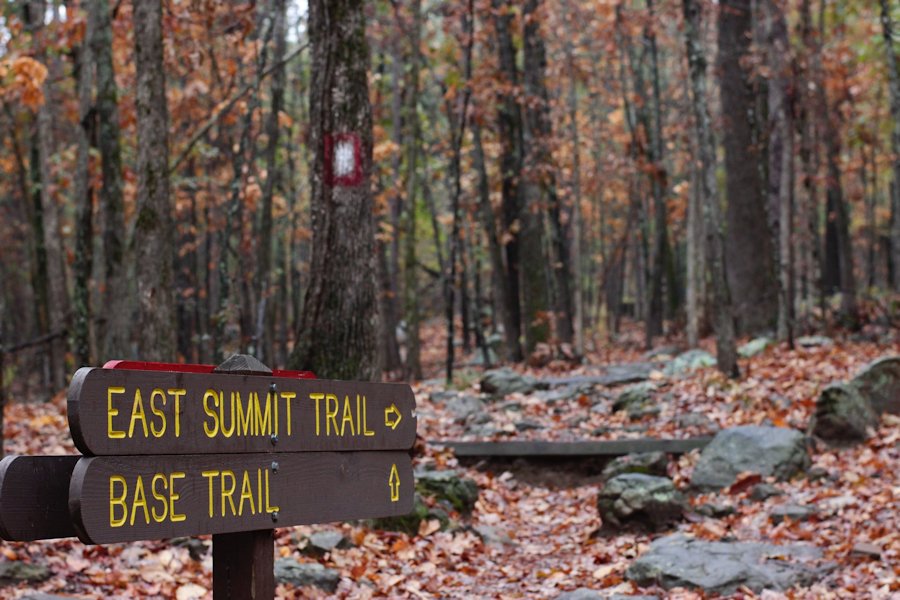 Pinnacle Mountain State Park, Little Rock, AR by Jeremiah Lawrence on Unsplash.
Travel Notes: North America - United States - Arkansas Travel Notes.


Short URL: https://tnot.es/usAR
Arkansas Travel and Tourism on Travel Notes

Find Arkansas Travel and Tourist Information with links to official travel and tourism websites and state resources for visitors to Arkansas.
About Arkansas
Also known as the Natural State, Arkansas offers plenty of opportunities for visitors to get close to nature.
The state capital of Arkansas is Little Rock.
About Arkansas - Arkansas Weather:
Find out more about Arkansas before you travel there.
Arkansas gets its name from the Arkansas River, which was in turn named after the Arkansa people; the French added an s for plural.
Map of Arkansas
States neighbouring Arkansas:
Texas, Oklahoma, Missouri, Tennessee, Mississippi and Louisiana.
Bill Clinton was born in Arkansas, and that attracts some people to a place called Hope.
After visiting the Old State House in Little Rock, head up to the high country and experience the Natural State.
AHA - Arkansas Hospitality:
The Arkansas Hospitality Association is the official voice of the Arkansas Restaurant Association, the Arkansas Lodging Association, and the Arkansas Travel Council. Membership categories for educators/students and associate/vendors as well.
Arkansas Events:
What's on, where and when, in the state of Arkansas.
Arkansas Parkfinder:
Click on any Arkansas State Park for more information about events at that park.
Arkansas State:
The official office of the state of Arkansas.
Arkansas Adventures
With 9,000 miles of fishable rivers and streams and 600,000 acres of lake water, Arkansas is a paradise for fishing and water sports.
The Natural State also claims magnificent mountains, pristine forests and an amazing diversity of things to see and do.
Arkansas Rivers
Arkansas has over 9,000 miles of streams, and a good deal of this mileage is perfect for floating by canoe, johnboat, or raft.
Arkansas State Parks:
Vacation in Arkansas's 51 State Parks. Find mountaintop lodges, lakes, cabins, riverside campsites, fishing, hiking, golfing, a museum village, a finders keepers diamond mine, Ozark Mountain music and prehistoric Native American mounds.
Buffalo National River
The Buffalo National River and surrounding National Forests and Wilderness Areas are great for spring time canoeing and year round hiking.
To the west, the Buffalo National River begins as a trickle in the Boston Mountains. It flows 135 miles to the east through the Arkansas Ozarks and into the White River.
Buffalo River Biking
In 1972, the Buffalo was designated a national river. Hiking or riding in the area, you'll pass through hollows used as hideouts for guerrilla bands during the Civil War. Many miles of double-track fan out over the hills on each side of the river.
Hot Springs National Park has numerous thermal springs that are also very popular, although the area tends to overdo commercialism.
Eureka Springs:
Well before the first pioneers reached Arkansas, the Eureka Springs area was considered sacred ground by Native American tribes; who believed it to be a Great Healing Spring.
Out and About in Arkansas
Places to visit in Arkansas.
The Ozarks
The 60,000 square mile Ozark Plateau stretches through three states, from eastern Oklahoma to southern Missouri and northern Arkansas.
The Ozark National Forest seems a long way off from the muddy Mississippi, and the twisting roads are as breathtaking as the views.
Just outside Mountain View there's a restoration of an early Ozark town, with artisans continuing on the early trades.
Sparsely populated, the Ozark region is unknown to many people, conjuring up scenes of pioneer cabins among the vast hardwood tree cover, where life takes on a slower pace. Discover for yourself, the beautiful scenery within its rolling landscape.
Fall in the Ozarks
Foliage in the Arkansas Ozarks typically occurs during the last week of October or the first week in November. But it all depends on weather conditions. Rain in September and cool nights in October usually produce the best displays.
Ozark Mountains
The Ozark Mountain Region of north central Arkansas and south-central Missouri is a popular vacation destination, although the vast expanse of the Ozarks keeps it relatively uncrowded, unpolluted, and unspoiled.
Top Ozark Tailwaters
The Ozark Mountains of northern Arkansas are one of the most productive trout fishing locales in America.
Trout fishers from around the world enjoy the fertile tailwaters of the White, Little Red, and North Fork Rivers.
Arkansas Municipalities
Arkansas Bed and Breakfast:
The Bed and Breakfast Association of Arkansas has voluntarily set high inspection standards and obtained a full commitment to those standards from their Innkeepers in order to assure you the finest in comfort, service and hospitality.
Hotels in Little Rock, Arkansas.
Travel Notes Online Guide to Travel
The Travel Notes Online Guide to Travel helps visitors plan their trip with country and city travel guides, local tourist information, reviewed web sites, and regular travel articles.

Join Michel on Meta-Travel.

Airlines and Airports.

Add a Business Listing - Add a Destination - Add a Place to Stay - Add URL.



Affiliates - North America Tourism - North America Websites.
If you find Travel Notes useful, please take a moment to like us on Facebook and share with your friends on social media.