Short URL: https://tnot.es/Europe
Travel Notes helps guide visitors around every country in Europe.
DFDS Seaways:
Choose from a selection of ferry crossings, mini cruises, city breaks, themed cruises and holidays in Northern Europe and the Baltic.
Quick Links
From Albania to Vatican City, travellers and tourists can find out more about Europe at Travel Notes with travel articles, discussions and links.
Cruising Europe's Waterways, Europe Travel Guides, Europe Travellers, Europe Weather, European History, European Union, Getting Around Europe, Map of Europe, Top Tourist Attractions in Europe.
Weather in Europe:
Local weather forecasts for destinations around Europe.
European Driving Distances:
Driving distances between major European destinations.
Driving Distances From
Amsterdam, Andorra, Athens, Barcelona, Belfast, Belgrade, Bergen, Berlin, Bern, Biarritz, Bilbao, Bonn, Bordeaux, Brindisi, Brussels, Bucharest, Budapest, Calais, Catania, Copenhagen, Cork, Dover, Dublin, Dubrovnik, Edinburgh, Essen, Faro, Florence, Frankfurt, Geneva, Genoa, Gothenburg, Graz, Hamburg, Hammerfest, Hannover, Helsinki, Innsbruck, Istanbul, Koln, La Coruna, Le Havre, Leipzig, Lisbon, London, Luxembourg, Lyon, Madrid, Malaga, Manchester, Marseille, Milano, Munich, Nantes, Naples, Nice, Nuremberg, Oslo, Palermo, Paris, Patras, Perpignan, Plymouth, Porto, Prague, Rijeka, Rome, Rotterdam, Salzburg, San Marino, Seville, Sofia, Southampton, Stavanger, Stockholm, Strasbourg, Stuttgart, Thessaloniki, Tirana, Toulouse, Trondheim, Vaasa, Venice, Vienna, Warsaw, Zagreb, Zaragoza, Zurich.
Europe by Rail:
For the budget-minded, overnight trains are a great way to save on accommodation, and you'll wake up in a new city, or even a new country.

The romantic can enjoy a lakeside breakfast on the move, with views of snow-covered mountain peaks.

Exploring Europe by Rail has never been easier.
Eurolines connects over 500 cities in 25 European countries and offers travellers the freedom to explore Europe at their own pace, in the greatest comfort and the lowest price possible.
Europe Through The Back Door:
Includes itinerary planning, what form of transportation is best for you, sleeping and eating cheap, packing light, doing laundry, how to avoid theft and rip-offs, travel photography, communicating in a language you don't understand, using the phones for local and long-distance calls, keeping healthy while travelling, and advice for women travelling alone.
How Many Air Miles:
Interactive distances between major world cities, in miles or kilometres.
Orient Express Bicycle Expedition:
From the French vineyards, to the spas of Budapest, and the spices of Turkish bazaars, this is a continental tour like no other.
Mediterranean Europe Phrasebook:
The beauty of travelling around the Med is the various languages and cultures we encounter. Unfortunately, most of us can only manage a few of the languages, at most.

This practical phrasebook from Lonely Planet Includes Albanian, Croatian, French, Greek, Italian, Macedonian, Portuguese, Slovene, Spanish and Turkish.

Now you need never go hungry again.
Touching Nature:
Online resource for planning a walking holiday in Austria, Germany, Switzerland or Sud Tirol (Italian Dolomites).
Enjoy Europe:
Rather than a guidebook, John Bermont's How To Europe is a practical handbook for Americans planning a trip to Europe. It is essential reading for first-time travellers and will probably enlighten and amuse even experienced Europhiles. Some chapters are available online.
Europe on a Budget
It is possible to travel in Europe on a shoe-string budget if you stay in convents/monasteries, hostels, or tap into traveller's networks such as Couchsurfing.
Go Barging:
All inclusive luxury cruise barge vacations in Europe. Gourmet meals, private tours and transportation provided. Adventure cruises include special golf cruises and horse riding cruises.
Essential Sights and Attractions in Europe's Cities
Where else can you experience fine food, exquisite art, architectural splendour and world-class museums?
Europe's top destinations - London, Paris, Rome, Amsterdam and Venice - offer all of this and much more.
Been there, done that?
Then take try some of the other exciting tour options in the popular European cities of Athens, Barcelona, Berlin, Brussels, Budapest, Copenhagen, Madrid, Munich, Prague or Vienna.
Europe 101: History and Art for the Traveller
If you'd rather do a self-guided tour of Europe's famous museum's, be sure to arm yourself with a copy of Rick Steeves' Europe 101: History and Art for the Traveller.
Hen and Stag Weekends
If travelling on a stag or hen weekend to a foreign country (especially a city you have never been to before), always try and organise a local guide to ensure you get to see the best sights.

By Chilli Sauce.
European Union:
Naturally the EU site is in all the languages of the member states. But just who are the member states?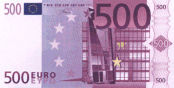 Eurozone:
The Euro is the official currency in 16 European Union countries (Austria, Belgium, Cyprus, Finland, France, Germany, Greece, Ireland, Italy, Luxembourg, Malta, Netherlands, Portugal, Slovakia, Slovenia and Spain).
Although not EU members, Monaco, San Marino and Vatican City also use the Euro.Europe Weather
Satellite View of Europe's Weather:
How's the cloud cover over the European continent?
European History:
If you're interested in European history, Eurodocs has a reviewed list of links to primary historical documents from Western Europe.
Christmas Traditions
Rick Steves' European Christmas:
From England to Norway, Burgundy to Bavaria, and Rome to the top of the Swiss Alps, Rick Steves' European Christmas gets you a seat at the family feast, up in the loft with the finest choirs, and into the kitchen with grandma and her best-kept holiday secrets. With enchanting photos and more than a dozen recipes, this great gift book captures the spirit of the season perfectly.
Europe Index - Europe Tourism - Europe Travel Websites.

If you find Travel Notes useful, please take a moment to like us on Facebook and share with your friends on social media.